Cossy Ojiakor shares how a Reverend Father molested her in Enugu
Cossy Ojiakor is the new whistle blower in town. She just blew one on a Catholic priest in Enugu.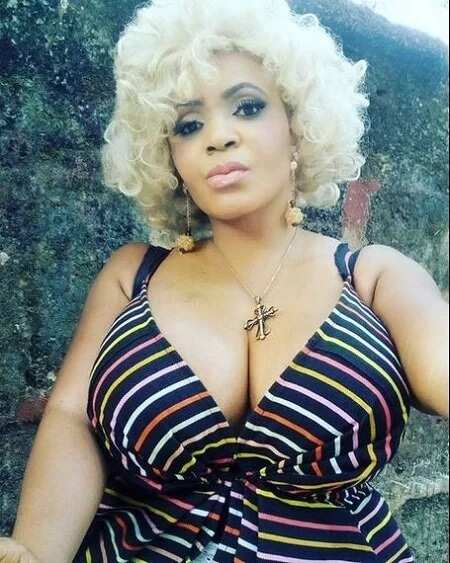 If not for the Stephanie Otobo's adultery scandal with Pastor Johnson Suleman of Omega Fire Ministries, many would not have known that actress Cossy Ojiakor had a similar experience. Only in her case it was with a Reverend Father who happened to be her friend's brother.
PAY ATTENTION! Never miss a single gist! Download Legit.ng news app for android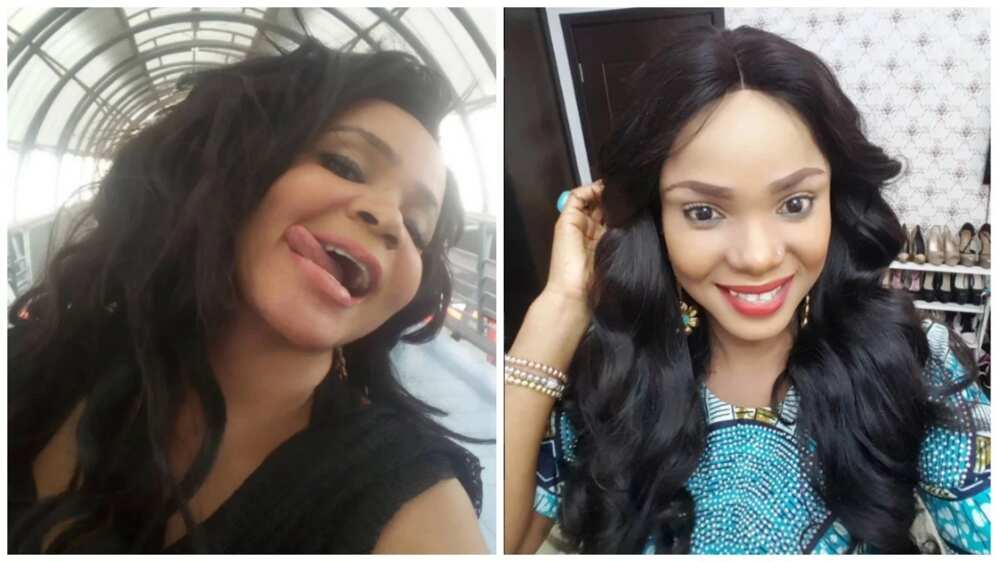 Th well-endowed actress shared her experience on her Instagram on Thursday, March 16. She also seized the opportunity to plead with Pastor David Ibiyeomie to read his bible and forgive controversial journalist Kemi Olunloyo who is held in Port Harcourt prison over her alleged post on a romance between the pastor and actress Iyabo Ojo.
READ ALSO: Cossy Ojiakor confirms she is a pimp, reveals actresses she has match-made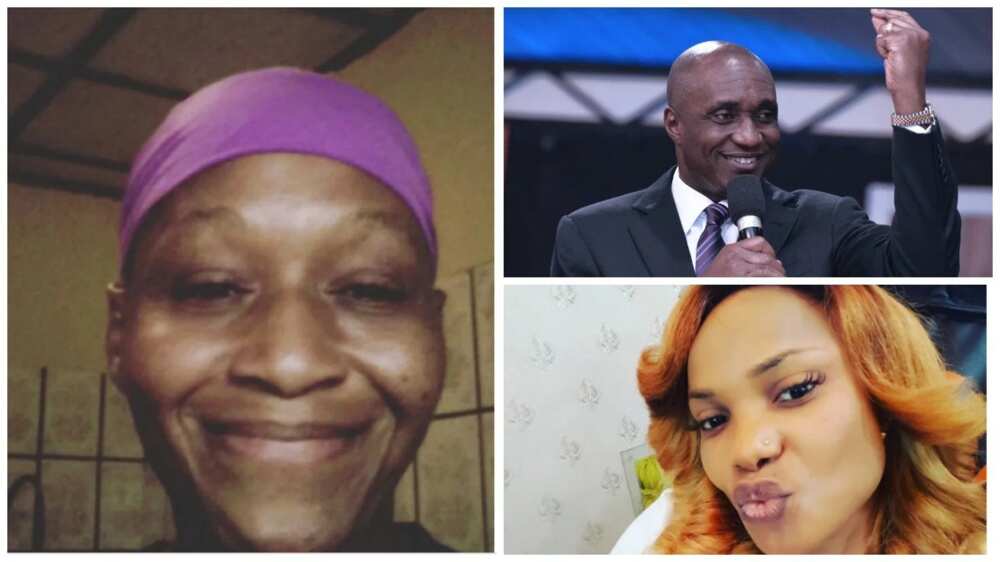 READ ALSO: Shan George reacts to Apostle Suleman's adultery scandal
Read her post below:
"Don't judge A book by its cover.... Story....story ....story... Ok this is a one off... I had a girlfriend in university of Nigeria Enugu campus.. She is very fair and super cute. Her name is Oge....but I can't mention her surname because it is the same with her uncle who is a reverend father.... We went to visit this Reverend father somewhere in Enugu state during the thanks giving day... I ended up not going to church that day thou. Because I didn't have something very covering to wear.. Well I was by the window looking at the various activities going on in the church premises because the reverend father live within the church. Then this average dark man entered the room I was in.. And grabbed me from behind...his hand rested on my bosom and he squeezed them.....I have learnt my lesson never to fight off men when they are in need ...but to talk my way out peacefully.... Well..... I did a good job...I accepted to come back for the action and he gave me money....the money the type u know...the offering ... tithe paid by a church member .. The way it was squeeze different denomination of cash.. as seen in offering box. There goes the hopes and prayers made by some poor church goer ..well ... I took the money....I spent it in school but never went back.... For this I will never mention the reverend father name...i told Oge about this. She said the Reverend father have girlfriends and even kids. Well .... sweeties... For all have sinned and come short of the glory of God... God said. ALL ...he did not exclude PASTORS and REVEREND FATHERS.. They are just men. They are weak. They are tempted by evil and sometimes they fall. Let's pray for them... They need deliverance too. .... from angelic faces and useless b*tches and delila that have sold their conscience.... Kemi is annoying thou. I know she may get arrested one day...but.... What happens to #forgive us our trespasses as we forgive those who trespass against us.. Jesus was prosecuted yet he forgive. Pastor David. Pls read ur Bible.."
Watch what Nigerians feel about Apostle Suleman's adultery scandal with Stephanie Otobo and Daniella Okeke below:
Source: Legit.ng News