Why I chose to marry you - Daniel Ademinokan to Stella Damasus
- Nollywood couple Stella Damasus and Daniel Ademinokan cannot stop expressing their feelings for each other
- Damasus posted an inspiration write up on Instagram and Ademinokan wrote on why he married the mother of two
- While Damasus lost her first husband Jaiye Aboderin to death, Ademinokan divorced his actress wife Doris Simeon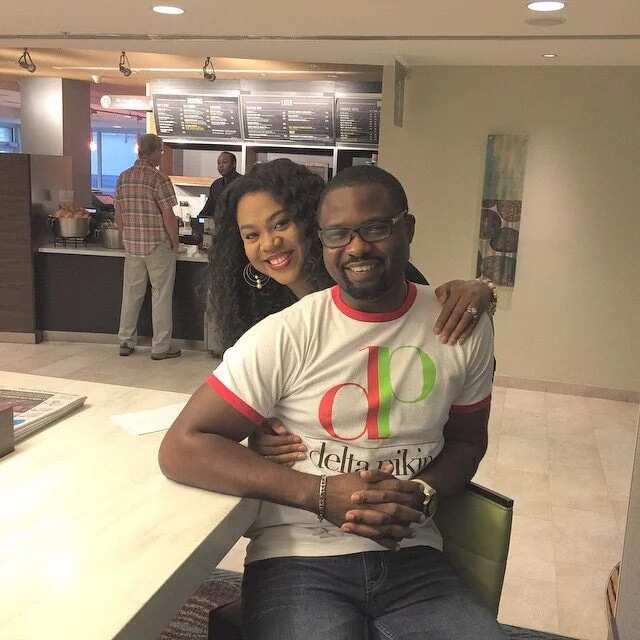 ALERT: Click to get the best of Legit.ng Wedding on your phone
Stella Damasus on Wednesday put up an inspirational post on her Instagram page and her husband Daniel Ademinokan seized the opportunity to profess his love once again. He also spoke on why he married her.
Damasus posted:
"The enemy will try to use people to destroy the very thing you hold dear. It could be your reputation, friendship, relationship, business, ministry, etc. whatever he throws at you, just know that Jesus already defeated him. He defeated the grave. He already won the battle for you. He knew what would come and how it would affect you and that's why he came and died for you and I, so that we can have victory over the enemy. Whenever something great is coming your way, you will notice that the enemy will start to throw fiery darts at you. Trust and believe that it will never penetrate nor destroy you. I call on the name of Jesus and I pray for each and every one of you. May God protect your family, your business, your relationship, your friendship and everything that you value. Stand strong and no matter what the enemy tries to do to you, rise up and keep moving. God bless you all. #prayer #gospel #faith #church #believer #ChristisKing #StellaDamasus #ATL #usa #anafricangirlabroad #soldierinredlipstick #adiva #bosslady"
READ ALSO: Doris Simeon's ex-husband Daniel Ademinokan confirms marriage to Stella Damasus (photo)
PAY ATTENTION! Never miss a single gist! Download Legit.ng news app for android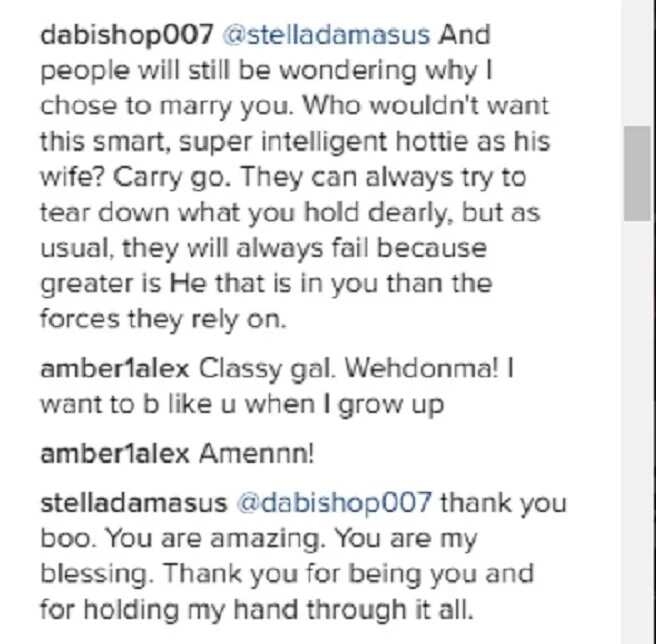 READ ALSO: Daniel Ademinokan gushes over Stella Damasus (photo)
Before her marriage to Ademinokan, Damasus was a widow with two daughters. She had tried her hand at marriage again shortly after the death of her husband Jaiye Aboderin but it was not successful. She later met movie director Ademinokan who was just out of his marriage to actress Doris Simeon with whom he had a son. Both Daniel and Damasus relocated to US where they have been residing now for a couple for years.
Source: Legit.ng