On his arrival at the Kaduna Airport, President Muhammadu Buhari was met by politicians and dignitaries who welcomed him home after a long stay in the United Kingdom where he went for medical vacation.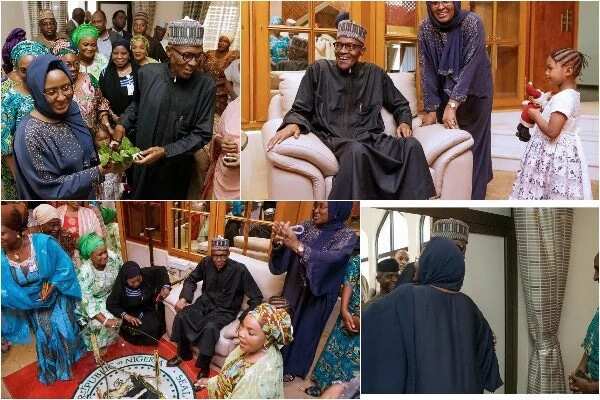 However, the president was immediately transported from Kaduna to Abuja, Nigeria's capital city through a presidential chopper.
READ ALSO: Politicians, dignitaries who welcomed Buhari (FULL LIST)
In Abuja, President Buhari was greeted by the high and mighty in Nigeria, including ministers and governor of different states across the country.
However, the height of it was a gift presentation and hug the president received from his wife Aisha.
READ ALSO: SEE Fire fighters on ground as Buhari lands in Kaduna Airport (photos)
Among those who joined the First Lady in welcoming the president are his daughter, Zahra Buhari, the wife of the vice president Oludolapo Osinbajo and many other women.
See photos below: