President Buhari's return to Nigeria is the headline for today. After 51 days on a medical vacation with rumors, speculations, photo-shopped pictures and a lot of calls for his resignation, the president is back.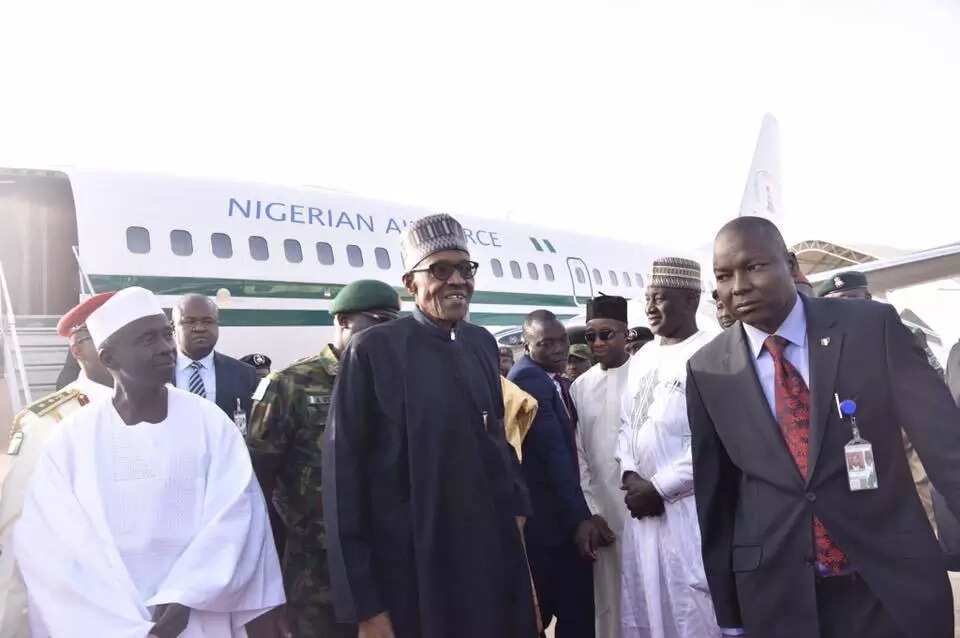 Now, there will be those who are ecstatic at his return, who already are tweeting and flooding social media with welcome messages. Yet, there are also those who will not be so happy, for various reasons. Here are some of such people:
1. Opposition party
As Buhari's medical vacation lengthened, the Peoples Democratic Party (PDP) opposition party criticized his absence and some even called for his resignation as president. There were insinuations that he was dead. His coming back will be a big blow to them.
2. IPOB
One of the biggest thorns in the side of the Buhari administration is the pro-Biafra group known as the Indigenous People of Biafra (IPOB). They have spoken out louder than almost anyone against Buhari's long absence, and will be quite shaken by him returning hale and hearty.
READ ALSO: See the plane that brought Buhari back to Nigeria
3. MASSOB
The Movement for the Actualization of the Sovereign State of Biafra (MASSOB), is another group who will be sad at Buhari's return. Like the IPOB, they have spoken out constantly against the Buhari administration.
READ ALSO: Politicians, dignitaries who welcomed Buhari (FULL LIST)
4. Kanu supporters
Nnamdi Kanu who is still in detention was recently seen on video, chanting 'Death to Nigeria', and during Buhari's absence, he received a visit from a delegation which included Pat Utomi, calling for his release.
5. Corrupt politicians
President Buhari's war on corruption and corrupt politicians has caused a shake up in corrupt practices around the country. Many corrupt politicians will surely have hoped that he would never return to the country.
Watch a video of Nigerians speaking on Buhari's absence here: