Conceding power to Igbo is insulting, we are qualified to govern Nigeria – Prof Nwosu
- Former Minister of Health, Professor Alphonsius Nwosu has said that the agitation by pro-Biafra groups is a product of injustice to the Igbo people
- the professor faulted the killing of Igbo youths by security agencies as he added that the present political situation of Ndigbo in Nigeria gives him sleepless nights
Former Minister of Health, Professor Alphonsius Nwosu has said that the agitation by pro-Biafra groups is a product of injustice to the Igbo people, stressing that Ndigbo should not expect much from the APC-led government as it dislikes them.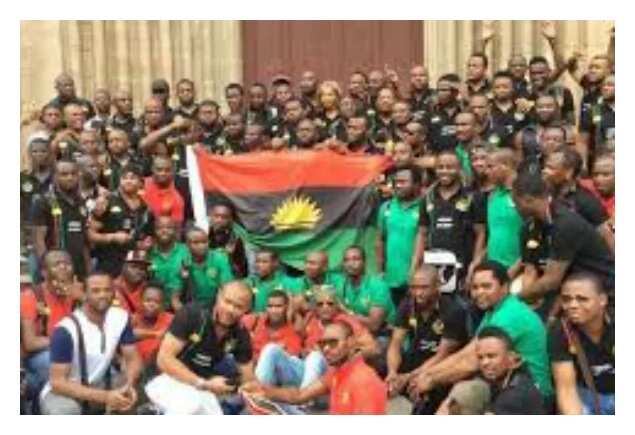 Vanguard reports that the professor faulted the killing of Igbo youths by security agencies, adding that the present political situation of Ndigbo in Nigeria troubles him a lot.
READ ALSO: Igbos will not become president in Nigeria - MASSOB
He said: "To use the popular word, we are a major ethnic group that played a significant part in achieving independence for Nigeria and in developing Nigeria. But Nigeria is intent on minoritizing Ndigbo. It is not healthy for Nigeria. Ndigbo have adjusted to the situation and their response is that a person rejected does not reject himself.
"It is in the interest of Nigeria and Nigerians that Ndigbo are given their rightful place in Nigeria if truly Nigeria has to develop. Ndigbo will not beg for it and will rather turn inwards and focus on Igboland.
"I was at the University of Ibadan when the coup of January 16, 1966 took place. So, I know that Ndigbo before were being carried along in the Nigeria of that time. I abandoned my studies as a final year undergraduate to join the Biafran army and I was an officer in that bitterly fought war and I know that while some of us have since moved on, many are still filled with the bitterness of that war and regard Ndigbo as secessionists.
"That is their business. What I know is that all Ndigbo want is to have a say appropriate to their population and their contributions in their country, no more, no less. Some people talk of Igbo presidency as if it is being conceded to us and many of us regard it as an insult.
"My attitude is that we are entitled to the full exercise of our citizenship in Nigeria and nobody can concede our right to us. So, it is either that we are citizens or we are not.
PAY ATTENTION: Nigeria News Legit.ng - Android Apps on Google Play
"You played a prominent role in the election of the new President General of Ohaneze. What are the expectations from him? On the role you said I played in the emergence of the President General of Ohaneze Ndigbo, I did not play a prominent role.
Source: Legit.ng