Amala and Ewedu soup will always stay one of the most popular Nigerian soups, not only among the Yoruba people. A combination of Ewedu leaves and Amala gives a unique taste to this dish. Continue reading to know the recipe.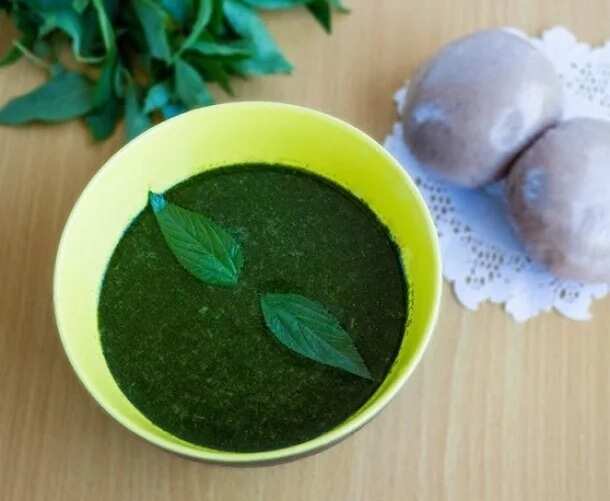 Amala and Ewedu soup is extremely popular in Western Nigeria. Ewedu leaf is known to be highly nutritious. This plant has plenty of health benefits.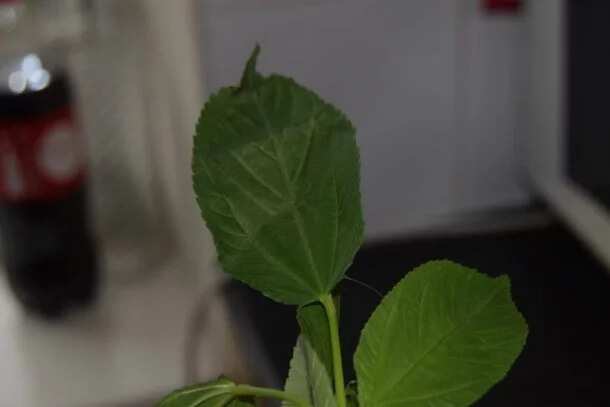 However, it also has a very delicious taste if cooked in combination with unique products. Such as Amala. This Nigerian food made out of either cassava or yam flour makes Ewedu soup unbelievably tasty.
How to make Amala and Ewedu soup?
Making Ewedu soup is easy. It will totally take you 30 minutes to cook it (15 minutes for preparation process and 15 minutes for cooking itself).
READ ALSO: How to cook egusi soup?
Ingredients for Amala Ewedu soup
A handful of Ewedu leaves;
One teaspoon of mixed crayfish;
One teaspoon of Iru (fermented locust beans);
Chili pepper;
Salt.
The process of cooking
Wash Ewedu leaves carefully;
Blend Ewedu leaves and pour in a pot.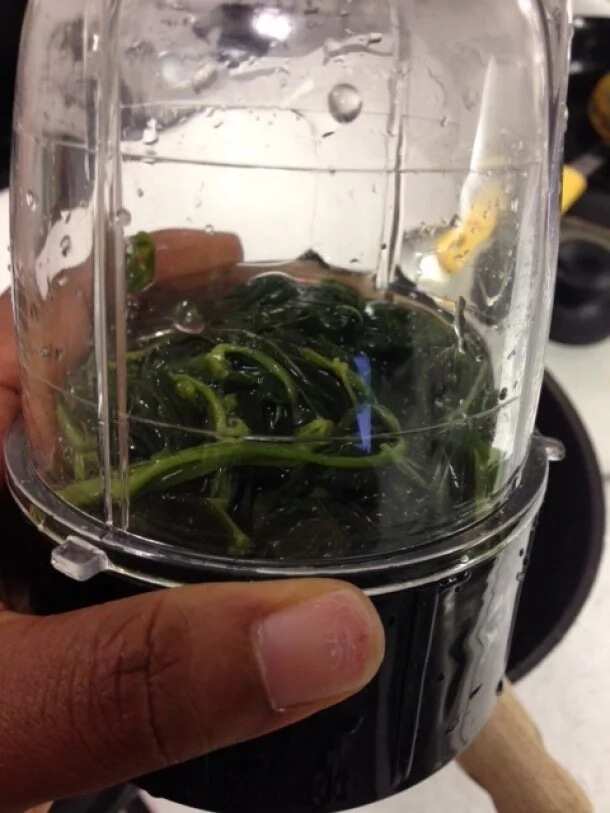 Pour in the blended crayfish, Ewedu leaves, and salt.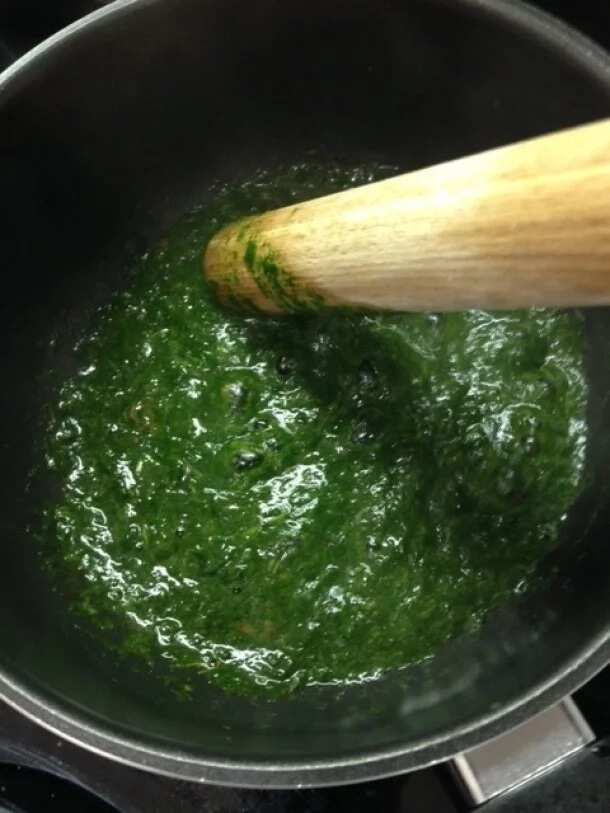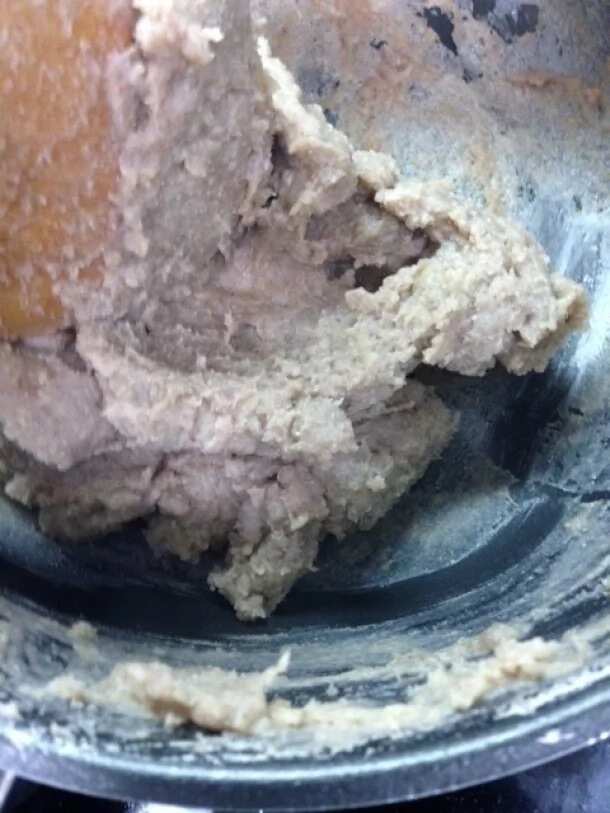 Never cover your Ewedu soup throughout the process.
Boil it on medium heat for about three minutes.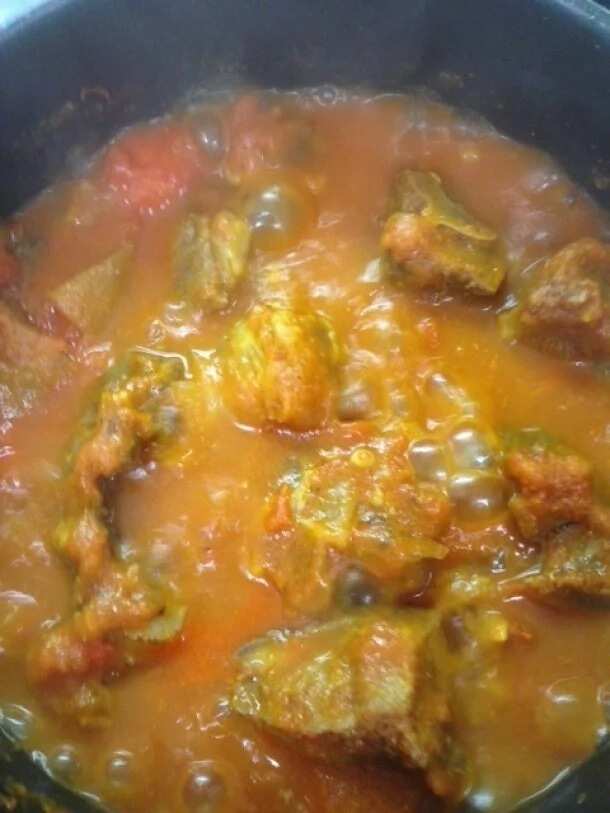 Now your long-awaited soup is ready!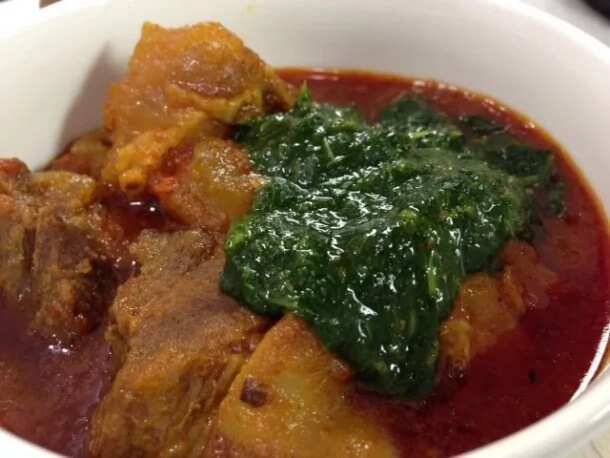 Serve it with Amala.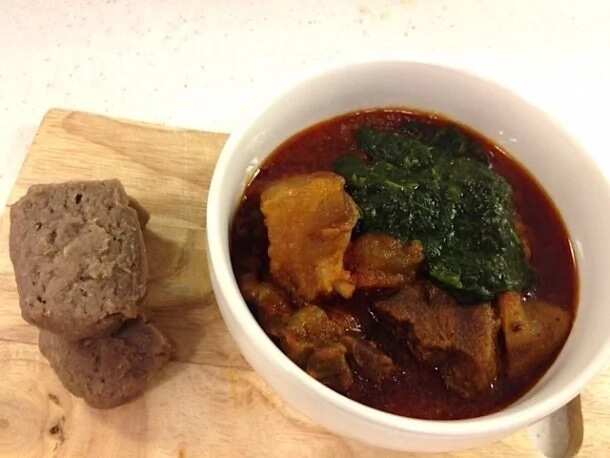 Bon Appetite!
Conclusion
Now you see how easy it is to cook Amala and Ewedu soup. Feel free to share your experience with making this soup in the comments below.
Source: Legit.ng