Justify N4, 950 damages imposed on us, aggrieved student writes open letter to FUTMINNA VC
Editor's note: In his article, a student of FUT Minna writes an open letter asking the school management to explain to the world the the justification of N4, 950 damages imposed on the students.
More details in Legit.ng's step-by-step guide for guest bloggers.
Sequel to the dark event that happened last month in our great citadel of learning Federal University of Technology, Minna that led to compulsory two weeks break that was later extended to five weeks.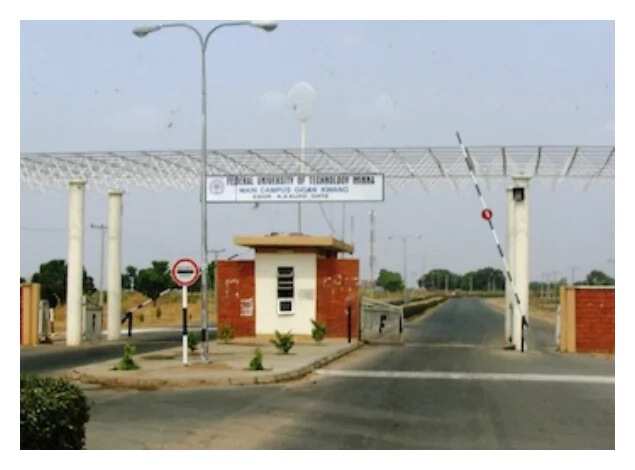 It's a pity that no one is talking about the deceased; no one is talking of those nurses and doctor on duty that day.
READ ALSO: Students burn down FUTMinna clinic after student died following staff's refusal to treat him
We all understand that what's gone is gone but this is the life of a student in which his parent are thinking he will become a graduate in the next few years and probably raise the name of the family.
We should all understand one fact, it may be you, and it even may be me, is this how all will just die down. All in the name of "I want to graduate". Remember, by this time last month that the statement was coming out from his mouth too "I want to graduate", now he has successfully graduated but to where? This is a question we all have an answer to "Grave"
My brothers and sisters of this great citadel of learning, what is the assurance that this issue will not repeat itself, and if it does, who will be the next victim, everyone tends to have forgotten what happened, now all we are saying is we want to resume, we want to start exams, and finally all the blame tends to be on us the student.
Now we are told to pay N4, 950 for the damages but what happened to the N5, 000 caution deposit paid by all the students because when I checked www.kanthari.org/faq/what-is-a-caution-deposit/, it says caution deposit is a security amount paid for any possible damage to school property and or equipment caused by students to cover any other emergency cost.
What about the N3, 000 and N2, 000 that was paid by freshers and stallites respectively for maintenance of facilities, what about the N10, 000 and N5, 000 (fresher & stallite) we paid for development level?
And my last question is that, if we are to pay N4, 950 for school clinic damages, how much will be paid by the school management for the life of ours?
Let me also talk about a part that is very important not because I didn't notice it but just because I felt the pain of the demise of our colleague than any other thing.
What is that thing I failed to talk about? The amount we are told to pay for damages N4, 950. When I saw the press release, many questions flip through my mind like: What is the school management taking us for? Or do they think we don't know the number of students in FUTMINNA?
They've forgotten that this a university of Technology in which, one of the criteria of being admitted to this glorious citadel of learning is to have nothing less than C6 in Mathematics? Or they've forgotten we all offered Mat 111 in 100 level?
Maybe they thought we forgot our calculators in school because of the impromptu notice, but even if we did, we can't forget our brain.
These and many more are questions flipping through my mind.
I see no reason the school management will tell us to pay such amount, because from a very reliable source I got to know that 18,600 students registered for 2016/17 academic session.
Now with my calculations 18,600 * 4,950 = N92, 070,000, "Abeg na Minna Airport we want renovate?
Ok, let's say that is the total number of students in FUT Minna including the PGD and those that are exempted (400 level ITE & SAAT), let now assume that PGD + 400 level ITE & SAAT = 3,600 which never be up that number, let now redo our calculations 18,600 - 3,600 = N15,000.
Now let's calculate the amount the school management will realise with my rough analysis N15, 000 4,950 = N74, 250,000, that's really cool amount to build a state hospital. Moreover, the VC said all the students up to PhD are to pay for damages; going with his words can you see the school is making a lot of money.
PAY ATTENTION: Nigeria News Legit.ng - Android Apps on Google Play
The school's SERVICOM unit has been very active in the previous years in looking into issues concerning mismanagement of funds among students, extortion of money from student, let's just wait and see what they will do in this case.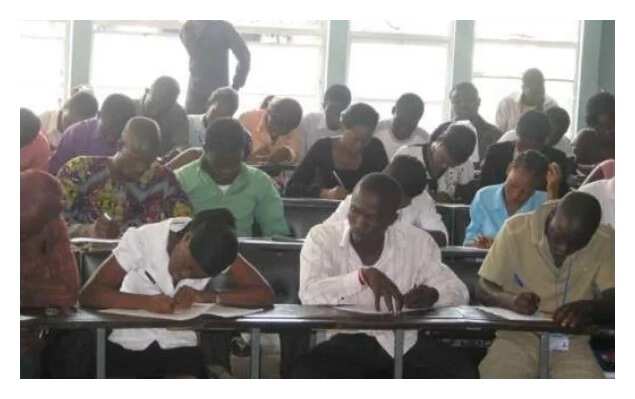 We are hereby requesting for the breakdown of all the expenditures to renovate or rather reconstruct the Bosso campus clinic and the report of the committee set up to look into this issue should be made public.
The views expressed in this article are the author's own and do not necessarily represent the editorial policy of Legit.ng.
Your own opinion articles are welcome at info@naij.com — drop an email telling us what you want to write about and why. More details in Legit.ng's step-by-step guide for guest contributors.
We're ready to trade your news for our money: submit news and photo reports from your area using our Citizen Journalism App.
Contact us if you have any feedback, suggestions, complaints or compliments. We are also available on Facebook and Twitter. Subscribe to Legit.ng Opinion page!
Source: Legit.ng