- A long green snake chased a young man out of his house
- The young man ran out in fear and called for help
- A fearless Aboki came to his rescue and helped in killing the snake
A young man was made to leave his house in underwear when he discovered he had a visitor. The visitor turned out to be a long green snake.
The snake was seen close to his wardrobe when the man took off. He did not wait to pick up a cloth before dashing out.
When people are faced with danger, the adrenaline in their body system either makes them fly, fight or stay rooted to a spot in fear.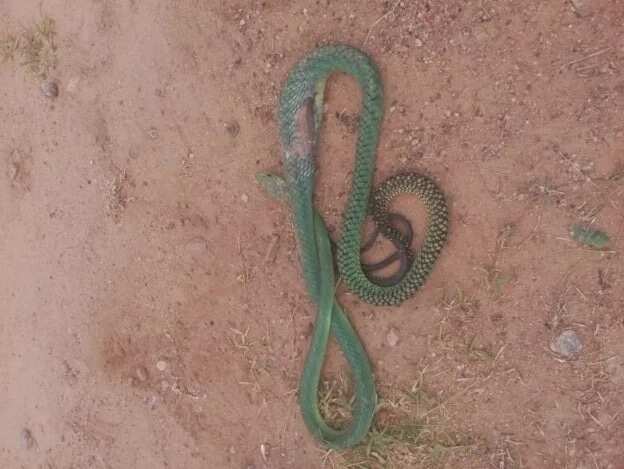 Flight won in the case of this young man who could not stay to strategize and find ways of getting rid of the intruder. Instead, he ran outside to call for help.
READ ALSO: Man kills python snake and poses for the camera
An Aboki who was fearless and known to be good in killing snakes was summoned and within minutes, he came out of the house with the snake dead.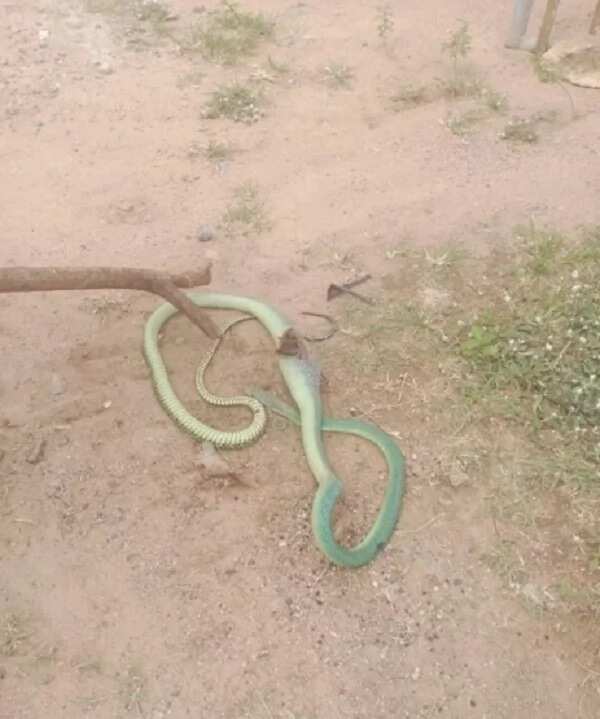 Legit.ng noticed that the snake killed was amazingly long and green. This would chase any man out of the house with little or no cloth. Any man can go berserk seeing these slithering animals in his room at an awkward time of the day.
Some animals are highly dreaded because of their fierceness. The concept of keeping animals as pet sounds awry to people who do not like being around them at all.
READ ALSO: The big SNAKE reportedly caused disturbing road accident that killed 8 people
Reptiles are often avoided for their crawling behavior; many people get irritated when they see reptiles even though they can kill them.
We have to acknowledge that there are some brave people who can touch some of these animals despite the fact that they are scary.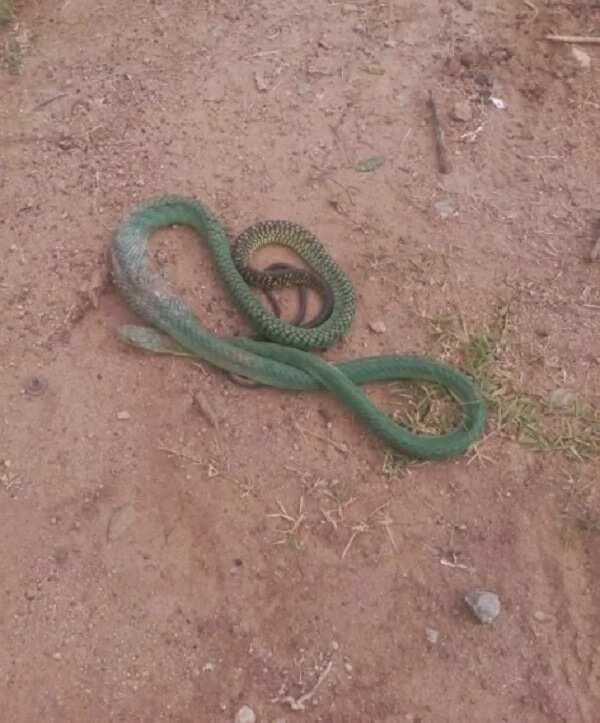 This is more like a call to action for many people because of the season. The weather has changed and the heat will force many of the crawling animals to leave their hiding places in search of a cooler environment.
On this note, it is advisable to keep your environment clean so that there would be no hiding place for the reptiles.
READ ALSO: Nigerian lady narrates how she escaped being strangled by a HUGE python (photos)
Also, keeping the doors shut will prevent them from entering the house. There are some plants that help ward off snakes. You can plant them around the house as a preventive measure to keep snakes away.
Taking preventive measures will help you stay safe.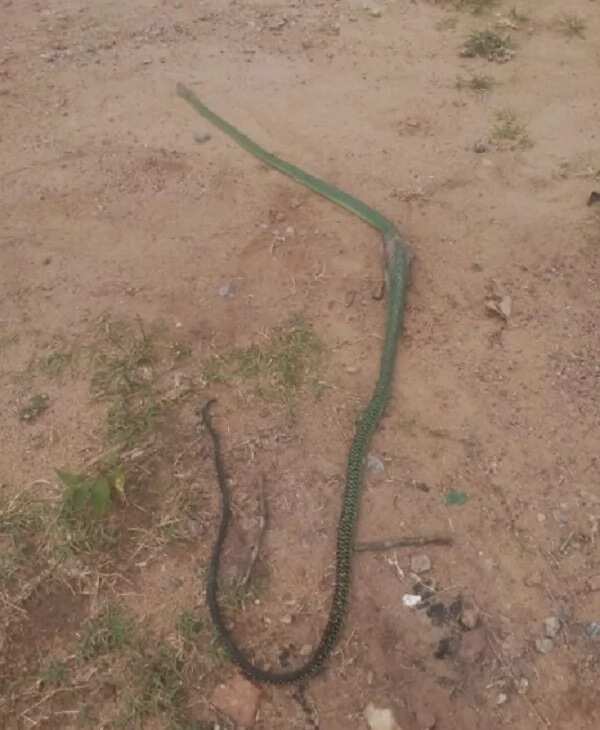 Earlier, Legit.ng reported that a huge python was killed at the popular Maraba market in FCT, Abuja by an unnamed Fulani man.
It was not surprising to see the man who killed the python wrap it around his neck, just as his 'compatriot' who killed one in Jos, Plateau state, about 5 months ago did.
Legit.ng team paid a visit to Ajeromi Primary School in Badia. In the video below, one Primate Ikueminu disclosed that "snakes are always found within the school premises," and the students study in dire conditions.
Source: Legit.ng