Pastor of the collapsed Uyo church sparks controversy over 'Bishop' title
Barely three months after the collapse of the Reigners Bible Church, Akwa Ibom, the general overseer, Pastor Akan Weeks, has taken his preaching to a foreign land.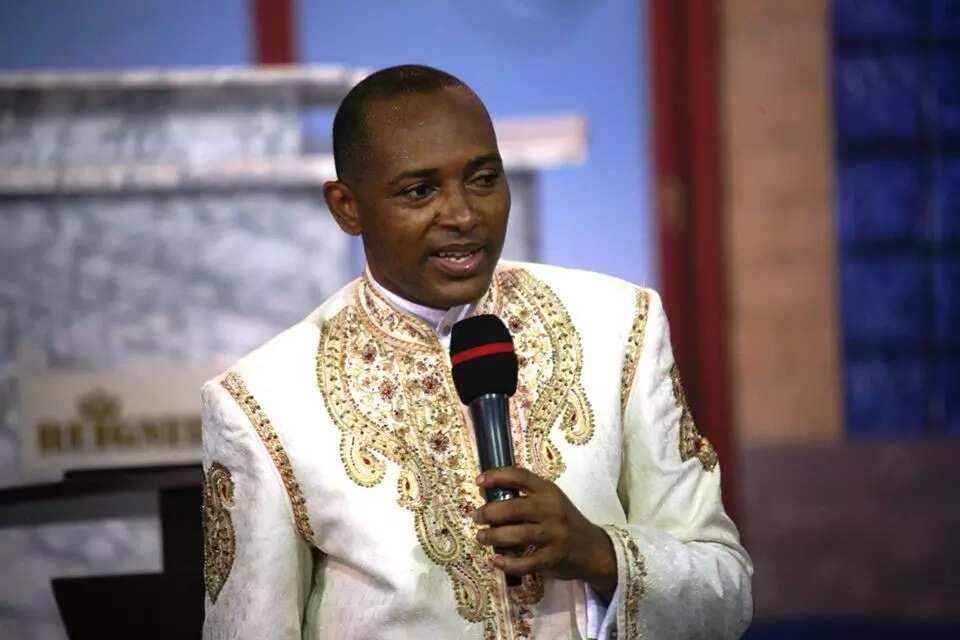 Pastor of the Reigners Bible Church which recently collapsed in Uyo affecting up to 200 people, has taken his preaching to a foreign land.
A picture of a banner showcasing an upcoming church programme in Accra, Ghana, which he will be ministering at, recently surfaced and has caused an outrage.
PAY ATTENTION: Get all the latest gossips on NAIJ Gossip App
Sharing a post to voice his disappointment over how he retained the Bishop title, Facebook user Iroegbu Emenike, said:
"#THIS_IS_A_JOKE
BISHOP AKAN WEEKS ? CAN THIS BE TRUE?
In January this year, a church by name Reigners Bible Church located along Uyo Village Road, in Uyo, Akwa Ibom State collapsed with various reports of death ranging from 100, 70, 150 , and a lot other figures, but the official report from Akwa Ibom State government stated that only 23 people died.
This collapse occurred during the Bishopric Consecration of the founder of the church Pastor Akan Weeks. Due to the collapse, the event was suspended indefinitely, in fact, there were rumours that Pastor Akan Weeks moved to another location in Abak Local Government Area to conduct the event even though some of his church members were severely injured and some dead, but he denied it and went ahead to say that he does not want the Bishop title any longer at least for now.
But a friend by name George Essien visited Ghana and saw the same Pastor Akan Weeks being referred to as #BISHOP.. What is happening? Did Pastor Akan Weeks go ahead with the consecration even when 100s of his members were injured and so many killed by the collapse?
Maybe the Ghana church made a mistake..
See pictures below: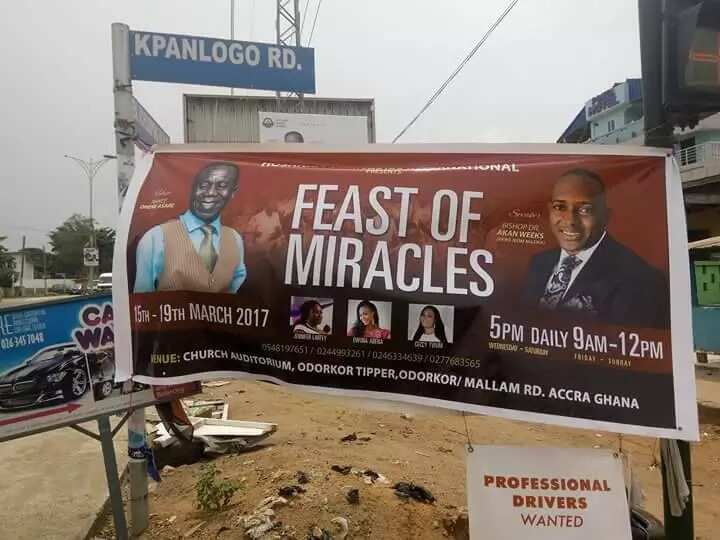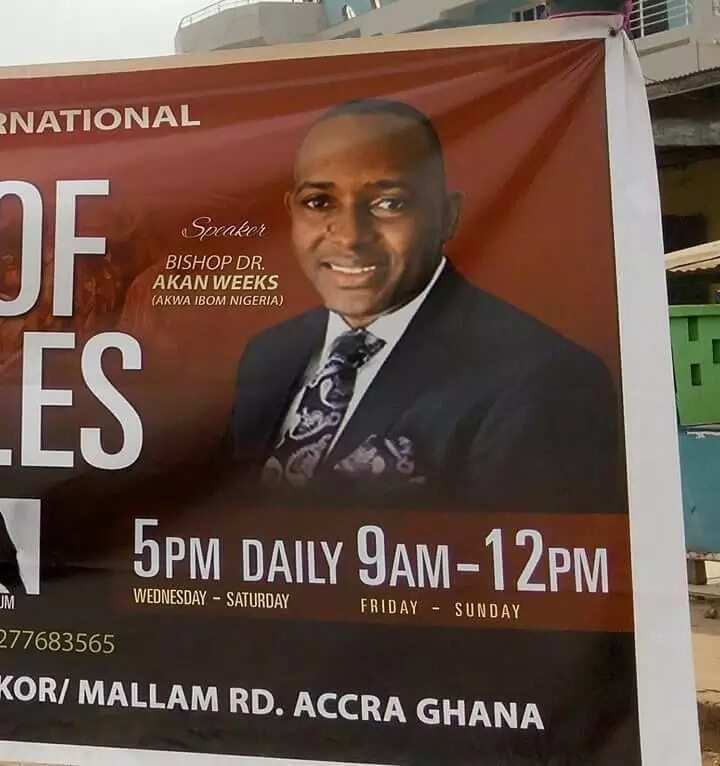 What do you think?
Source: Legit.ng