- Contrary to reports in some quarters, the EFCC is not negotiating secretly with Diezani but is prepared for the trial in London in June
- The anti-graft commission has taken more evidence to the UK which it will use against Diezani in the London trial
- An EFCC source said one of the suspects in the Diezani trial on the radar of investigators has been located in London and he is under surveillance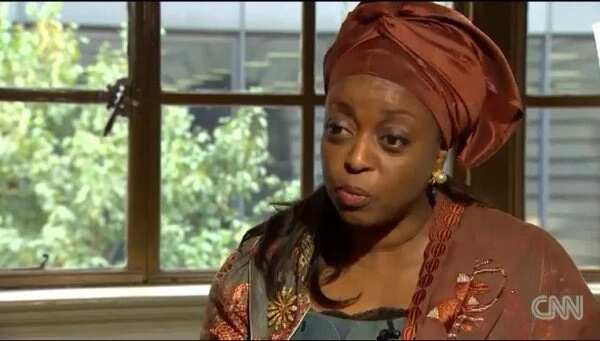 The trial of a former minister of petroleum resources Diezani Alison-Madueke and four others for alleged corrupt practices is set to kick off in London in June.
The Nation reports that the Economic and Financial Crimes Commission (EFCC) at the weekend took to the United Kingdom more evidence which included proceedings of a Federal High Court in respect of the order of final forfeiture of $153million allegedly traced to the ex-minister.
READ ALSO: SSS warns Nigerian politicians against inciting comments
The EFCC also denied on Sunday, February 26 that it was engaged in a secret negotiation with Diezani ahead of the trial.
A source in the anti-corruption agency, speaking on anonymous grounds, said it is set for the trial.
The source said: "The UK investigators have gone far on the allegations against Diezani. From the records made available, the ex-minister and four others will face trial as from June.
"We have taken more evidence to the UK, including all court records relating to the final forfeiture of $153million. We have a huge pile of documents."
The source added: "In fact, one of the suspects on the radar of investigators has been located in London and he is under surveillance."
On reported negotiation with Diezani, the source said: "There is no basis to negotiate with the ex-Minister in view of the overwhelming evidence at our disposal. You should ask yourself what purpose the negotiation will serve.
PAY ATTENTION: Get the latest news on Legit.ng News App
"The EFCC is set for the trial of the ex-minister at home and abroad. It is curious to be talking of a curious negotiation with someone who has a prima facie case to answer.
"The ex-minister has forfeited $153m; we have had far-reaching investigation on her involvement in the $115m poll bribery scandal; we have seized some of her choice properties and she has consistently maintained that she is ready for trial. So, what is the basis for negotiation when we have a good case?"
Meanwhile, Chief Richard Perekeme Kpodoh, a kinsman of former president Goodluck Jonathan (under whom Diezani served as minister) and former special adviser on security in Bayelsa state is asking the former president to explain how trillions of naira grew wings under his government.
Various amounts as well as assets are being recovered from former top government officials of the government of former President Jonathan and Chief Kpodoh says he could not understand why this could happen under a leader.
Source: Legit.ng