Nigerians will soon have reasons to smile following a recent success recorded by the nation's oil sector.
According to a report by oilprice.com, the unit technical cost for producing oil has dropped from $70/barrel to $27/barrel in about two years.
Makanti Baru, the group managing director of the Nigerian National Petroleum Corporation (NNPC), made this revelation on Thursday, February 23, stating that this development is monitored from 2014-2016.
He was quoted to have said: "With reduced cost of production, govt's share of economic revenue will improve which means reduced budget deficit," adding that Nigeria will no longer import petroleum by 2019.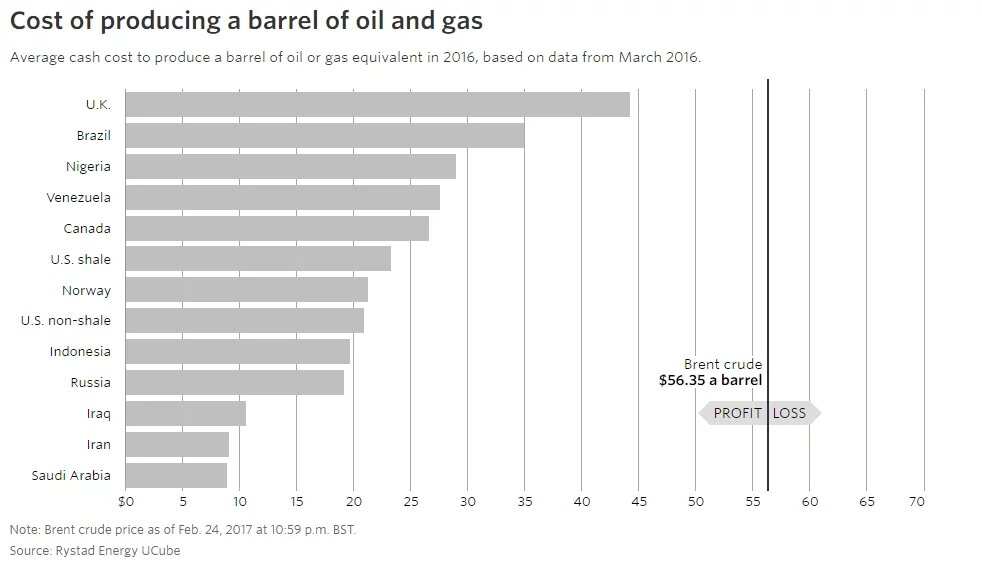 The report also revealed that the rig rates for NNPC's deep offshore operations have dropped drastically from US$580,000 to US$164,000 per day, the official said.
Nigeria reportedly had the world's third highest average cash at US$28.99 in 2016, to produce a barrel of oil or gas equivalent in 2016 only behind the UK and Brazil.
A recent decline of attacks on oil infrastructure in the Niger Delta region is also said to have also helped strengthen Nigeria's oil production which now stands at 2.2 million bpd.
Source: Legit.ng