- Malami says the Justice Ministry has increased the federal government's revenue by recovering a whopping sum of N57.9 billion and $666.676million
- Malami said this in Abuja on Thursday, February 23 while defending the justice ministry's 2017 budget before the Senate Committee on Judiciary, Human Rights and Legal Matters at the National Assembly Complex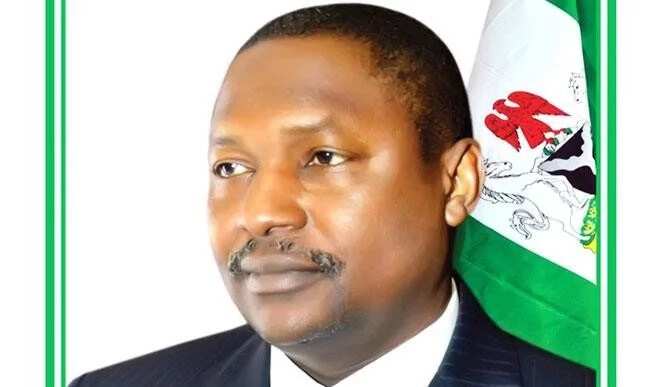 The attorney-general of the federation and minister of Justice Abubakar Malami SAN has revealed that the anti-corruption war of the federal government has helped Nigeria to recover a whopping sum of N57.9 billion and $666.676million.
READ ALSO: EFCC raids home of ex-chief of Naval staff Usman Jibrin (Photos)
According to a release on PRNigeria, Malami revealed this in Abuja on Thursday, February 23 while defending the justice ministry's 2017 budget before the Senate Committee on Judiciary, Human Rights and Legal Matters at the National Assembly Complex.
Malami said: "N50Billion was the fine paid by MTN company while N7 billion and $10 Million US Dollar was recovered from private residence, N40Million and N50Million were voluntarily returned. $250 Million under interim forfeiture was alleged proceeds of oil bunkering and also $136.676 Million awaiting actual remittance and $270 Million was FGN fund recovered from commercial bank.''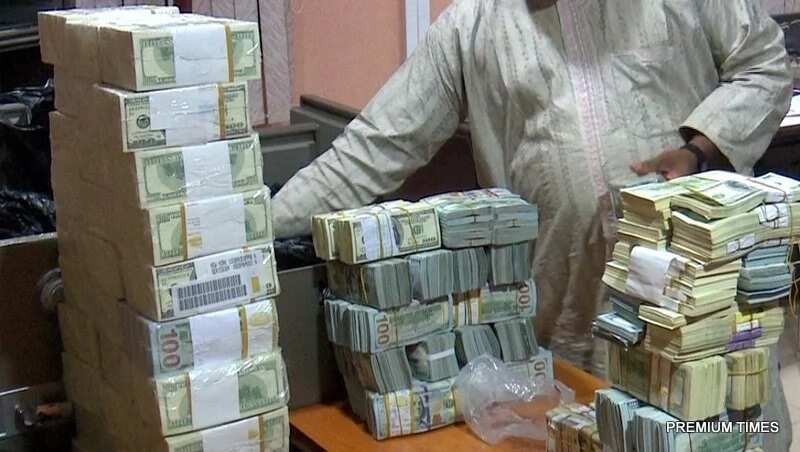 The attorney-general pointed out that his ministry operated through 2016 without capital budget because "our budgetary proposal of N18, 528,093,480.00 was not appropriated thereby compelling the Ministry to operate on a zero capital budget".
PAY ATTENTION: Get the latest news on Legit.ng News App
Malami said in spite of this, the ministry has made uncommon achievements from the recoveries made which increased revenue of the Federal government.
"I am happy to state however, that we as a Ministry recorded modest achievements in the act of contributing to the revenue generation of the Federal Government notwithstanding the zero capital budgets."
Meanwhile, a federal high court sitting in Kaduna state has issued an interim order for the forfeiture of the 17 vehicles seized from the home of former Comptroller General of Customs Abdullahi Dikko Inde to the federal government.
Source: Legit.ng