- The National Youth Service Corps (NYSC) has said that it would not corps members to troubled zones in the northern part of the country
- The Zamfara state coordinator of the National Youths Service Corps, Hajiya Rahmatu Sanda that one of the major concerns of the NYSC was to protect corps members
- She said that in spite of the security challenges in the state, NYSC has not recorded any problem or casualty to any of the corps members
The Zamfara state coordinator of the National Youths Service Corps, Hajiya Rahmatu Sanda, has said that NYSC would not send corps members to "troubled areas" in the state.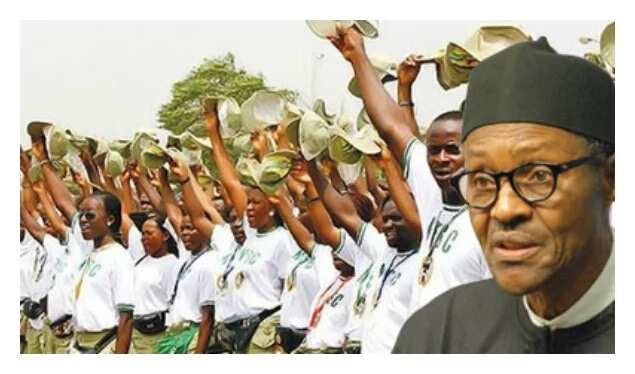 The Punch reports that Sanda said in Gusau that one of the major concerns of the NYSC was to protect corps members.
READ ALSO: NYSC members reportedly assaulted by crew members of a Nigerian airline
She said: "We don't send corps members to those areas with security implications. We only send them to those areas where there is no security challenge."
She commended security agencies in the state for their support and cooperation, particularly in the areas of security coverage.
Sanda said that in spite of the security challenges in the state, "we have not recorded any problem or casualty to any of our corps members".
She urged serving corps members in the state to be security conscious, cooperate with security agencies and report any security situation to them for immediate action.
Sanda also urged them to always cooperate and respect the culture, values and religion of their respective host communities.
It should be recalled that a first class graduate of Petroleum Engineering from the University of Uyo, identifeid as Ukeme Asuquo , died at the National Youth Service Corp (NYSC) camp in Zamfara state last year December.
It was gathered that Ukeme passed away on Thursday, December 1, after suffering from Diarrhea.
According to his friend, Victor Jerry Emah, Ukeme never wanted to go for service in Zamfara and was destabilized the moment he received his call-up letter.
Ukeme was described as a brilliant student who won 4 scholarships as a student and finished as Overall Best Engineering Student in his set.
PAY ATTENTION: Legit.ng current affairs app for android to get the latest news
His death, therefore, made concerned Nigerians to call on the government to ensure it takes a very conscious effort to see that the participants of the scheme are well protected and are given the best of medical attention.
Source: Legit.ng