It appears that the recent economic recession is affecting everyone in the country as Nollywood actress, Chizzy Alichi turned akara seller on the street of Lagos.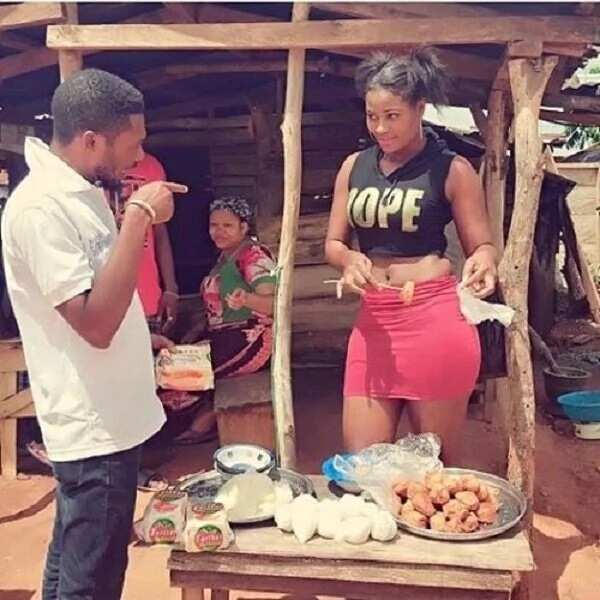 Over the weekend the picture which surfaced online went viral almost immediately with many people perplexed how such a pretty woman could take up such a trade only for them to realize that she is an actress.
READ ALSO: Mercy Aigbe turns 'roasted plantain' seller (photo)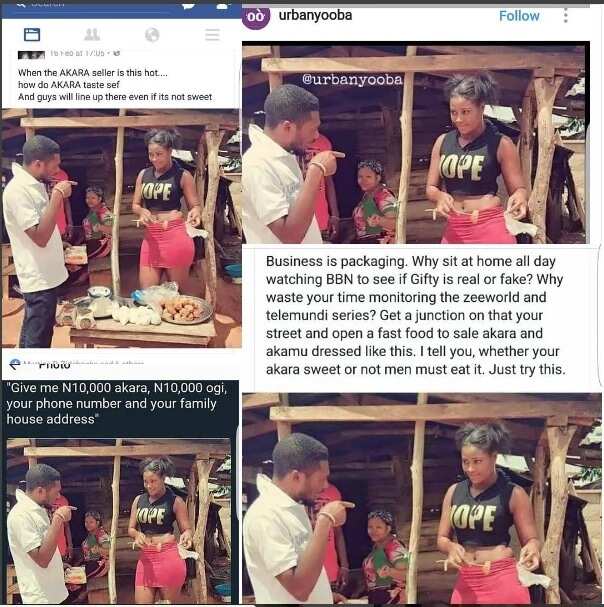 The actress who enjoyed the different captions to the photo wrote: "Laugh wan kill me oooo.....different captions. Pls dis pix is from d movie AKARAOKU...get it , watch it and forget ur sorrows/recession."
Don't want miss to the latest, hottest gist? Download Legit.ng news app on your android phone
Meanwhile, the Enugu based star popularly known as Chizzy and a graduate of the Agricultural Engineering at the Enugu state University of Science and Technology (ESUT) had revealed that she only featured in Flavour's music video and she is not dating the music star.