Do you know what leading Nigerian universities are? Where are they located and what course do they have available for students? You can learn the answers to these questions in this article.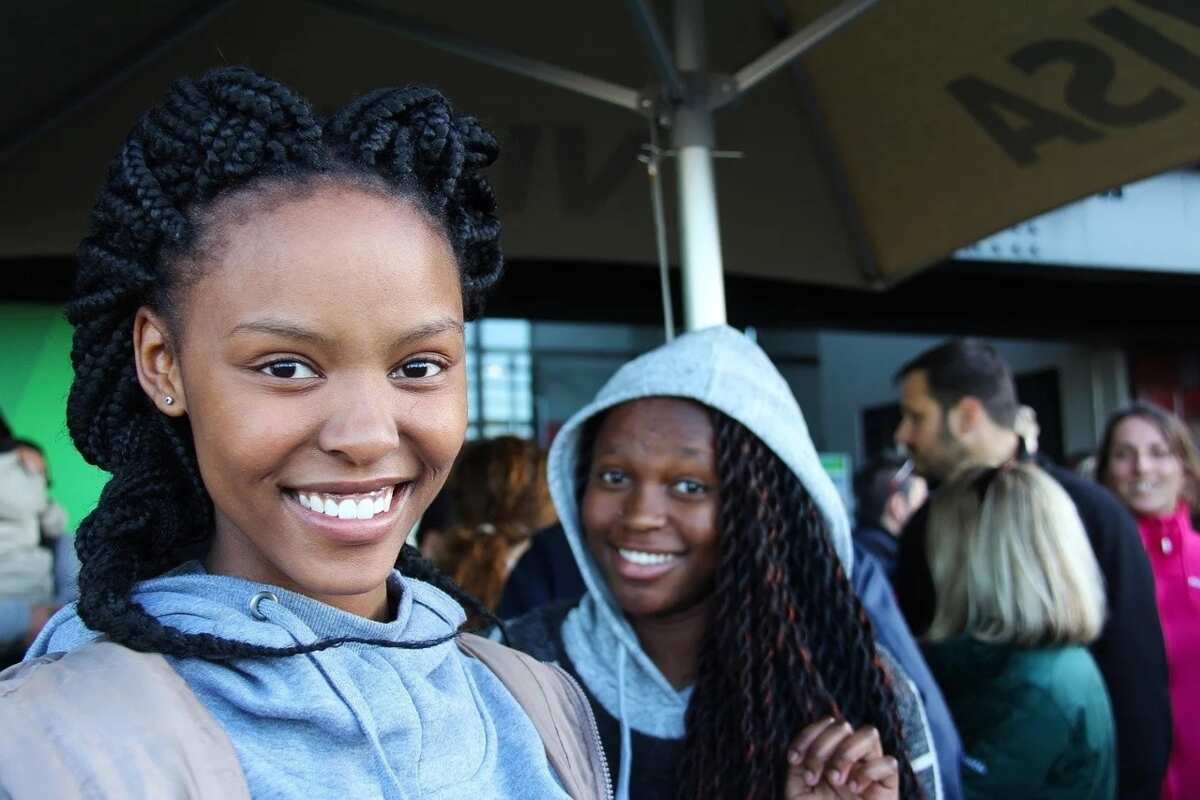 There are several great polytechnics in Nigeria. And if you are looking for a place to study the upcoming academic year or want to help your friends or siblings with the best choice, then here is a list of what we believe are the best polytechnics in Nigeria.
The first question we will answer in this article is about the exact number of polytechnics available in Nigeria. This question has been bothering many students, so here is what we know.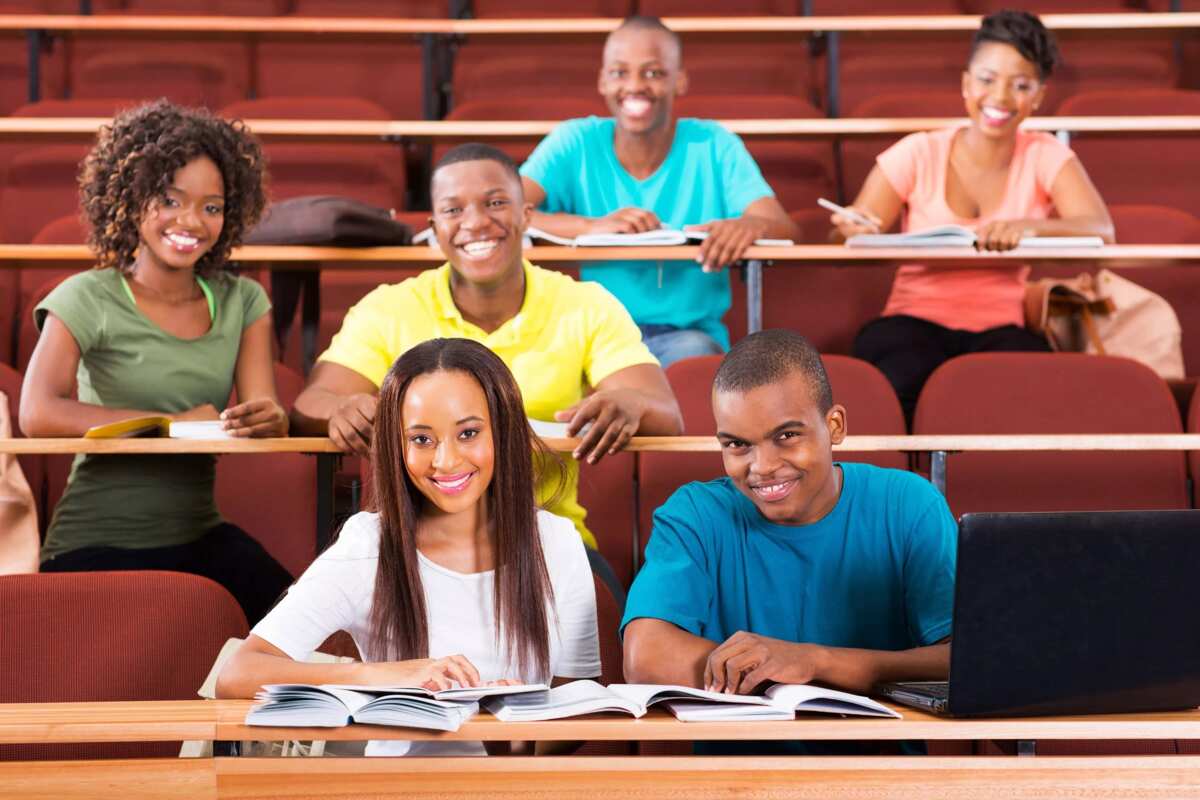 How many polytechnics are there in Nigeria?
We will tell the number by each state to give you a bigger picture of what your options are as well as among what choices we selected the ones on the question. For instance, Abuja FCT has one one polytechnic; Adamawa State has two polytechnics; Akwa Ibom State – 4; Bayelsa State – 1; Benue State – 2; Borno State – 2; Cross River State – 3; Delta State – 3, etc.
As you can see from the big picture, each state has at least one polytechnic, so picking the best can be a tough task. However, we managed to deal with this uneasy task, and meet the results. So, meet our ranking of the Polytechnics in Nigeria.
Top 10 polytechnic in Nigeria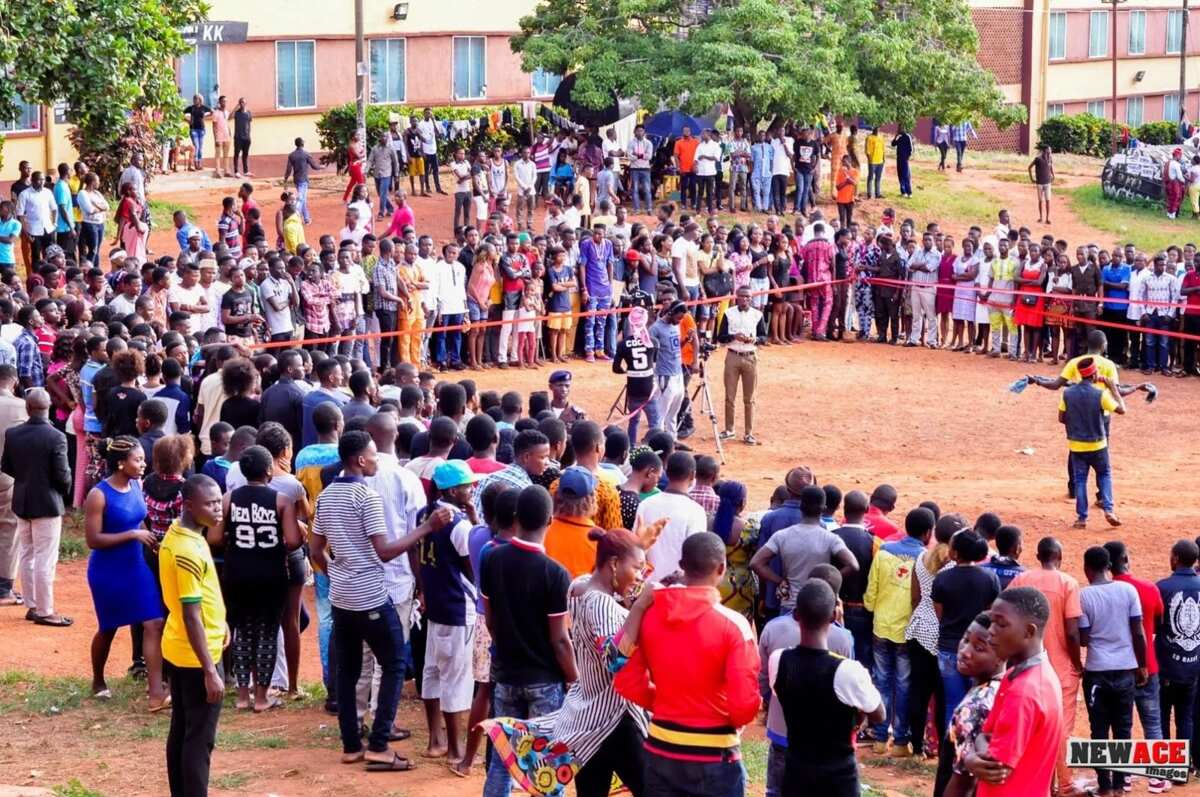 Auchi Polytechnic
This school is one of the leading colleges in the state. It is located in Auchi, Edo State, Nigeria. This 53-year-old educational establishment is an alma mater for many talented scientists.
Besides, the school holds several prizes including the First Prize from the Polytechnic Expo in 2008 and 2012 for the best designs and fabrication as well as the first prize from the Minna exhibition for its crafts and woodworks.
READ ALSO: Polytechnic lecturers commence five day warning strike
This polytechnic was ranked as the best federal polytechnic. The college offers twenty-two various courses for students willing to study at this particular school.
Among its course are Agricultural Engineering / Technology, Business Administration and Management, Estate Management And Valuation, Mechanical Engineering Technology, Surveying and Geo-Informatics, and Polymer Technology. The college remained in the same first position for many years now which only proves the highest quality of education available there.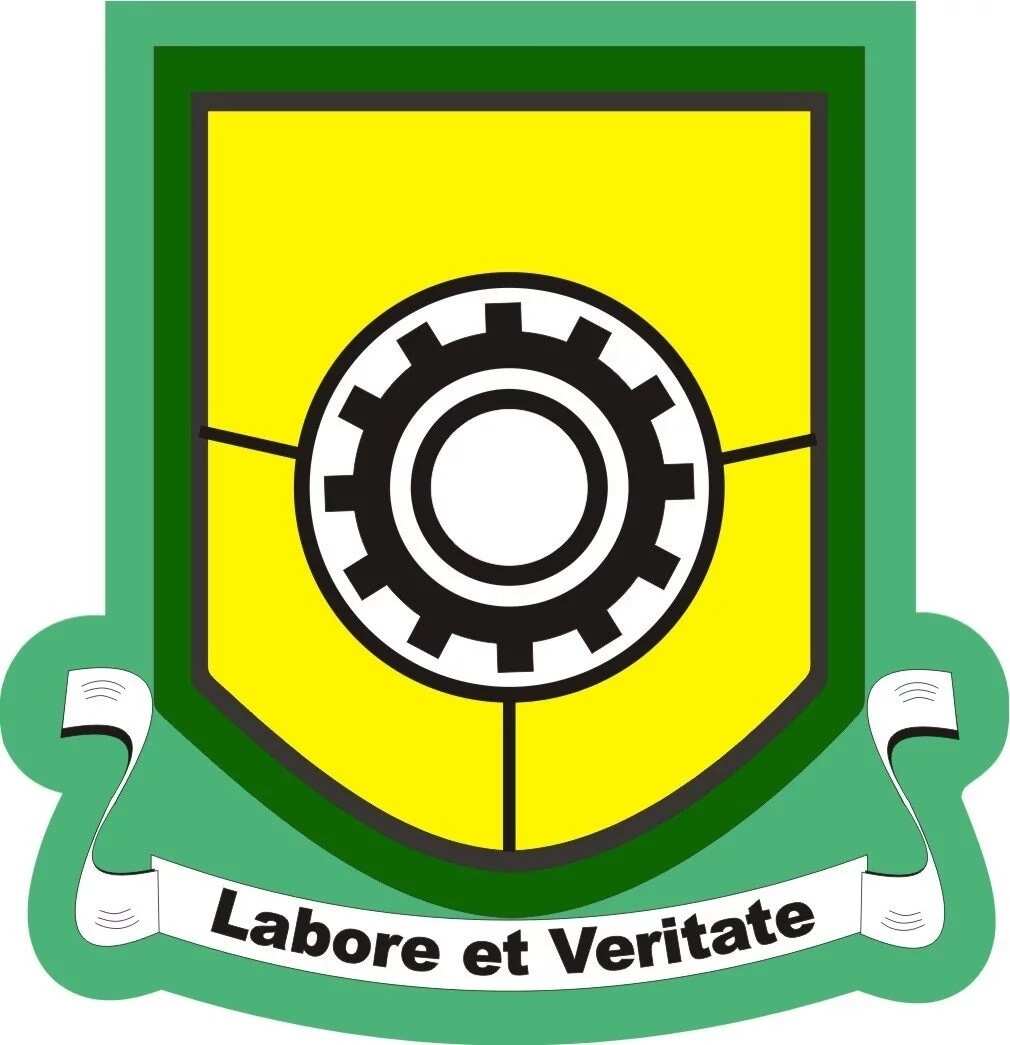 Yaba College of Technology
This college is located in Lagos and is currently run by Doctor M.K. Lapido. This school has as many as thirty-four courses for students to choose among. Students can acquire both Graduate and Post-graduate degree here and learn from the best leading Professors of different industries. You can also study here part-time if you cannot afford full-time education.
Among many courses one can opt for are the ones like Environmental Studies, Engineering, Liberal Studies, Flexible Skills Development Center, Applied Research and Technology Innovation, etc.
The college aims to raise a new generation of the leaders of different areas of studies. For this, they only hire the best professors to teach at this school.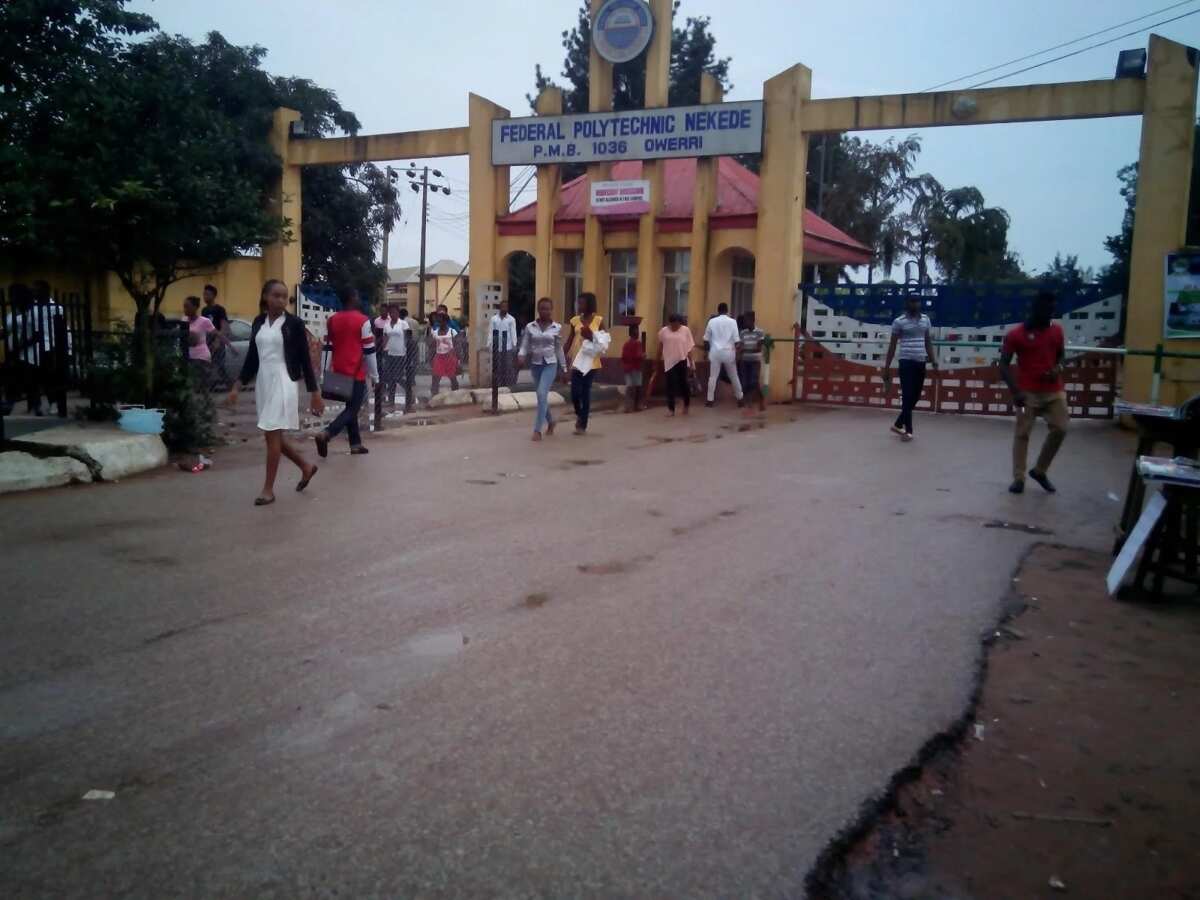 Federal Polytechnic Nekede
The next on our list of best polytechnics of Nigeria is the Federal Polytechnic Nekede. The owners of the college promise that the student satisfaction at this university is second to none. They strive not only to teach the young people but also make them into bright personalities.
This Polytechnic consists of five different schools: the School of Engineering Technology, School of Environmental design and Technology, School of Humanities and Social Sciences, School of Industrial and Applied Sciences, and School of Business Management Technology.
READ ALSO: Call off strike or no salary - FG tells polytechnic lecturers
The staff of the college aims to develop essential skill sin students which will help them be the prominent personalities in different areas with time. The best part about studying at this university is that a student can select he wants to study full-time or only part-time.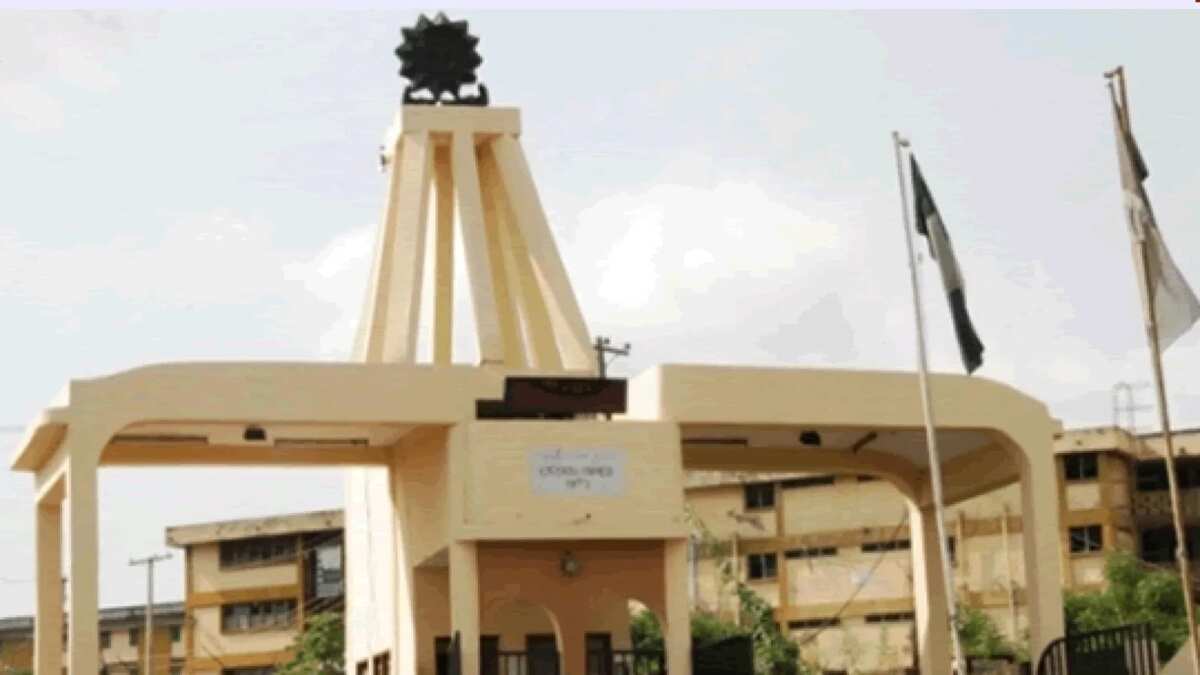 Polytechnic Ibadan
The college structure works in such a way that students can obtain a degree in five different areas including Engineering, Science, Environmental Studies, Financial and Management Studies, as well as Business and Communication Studies.
It comes as another great state polytechnic in Nigeria. And even though it is not ranked as the best, it has all the chances to become one given all the amazing possibilities it opens before its students as well as excellent facilities and state-of-the-art technologies on its territory. You can check everything you need to know about this university including its tuition fee and specifics for each course on its website.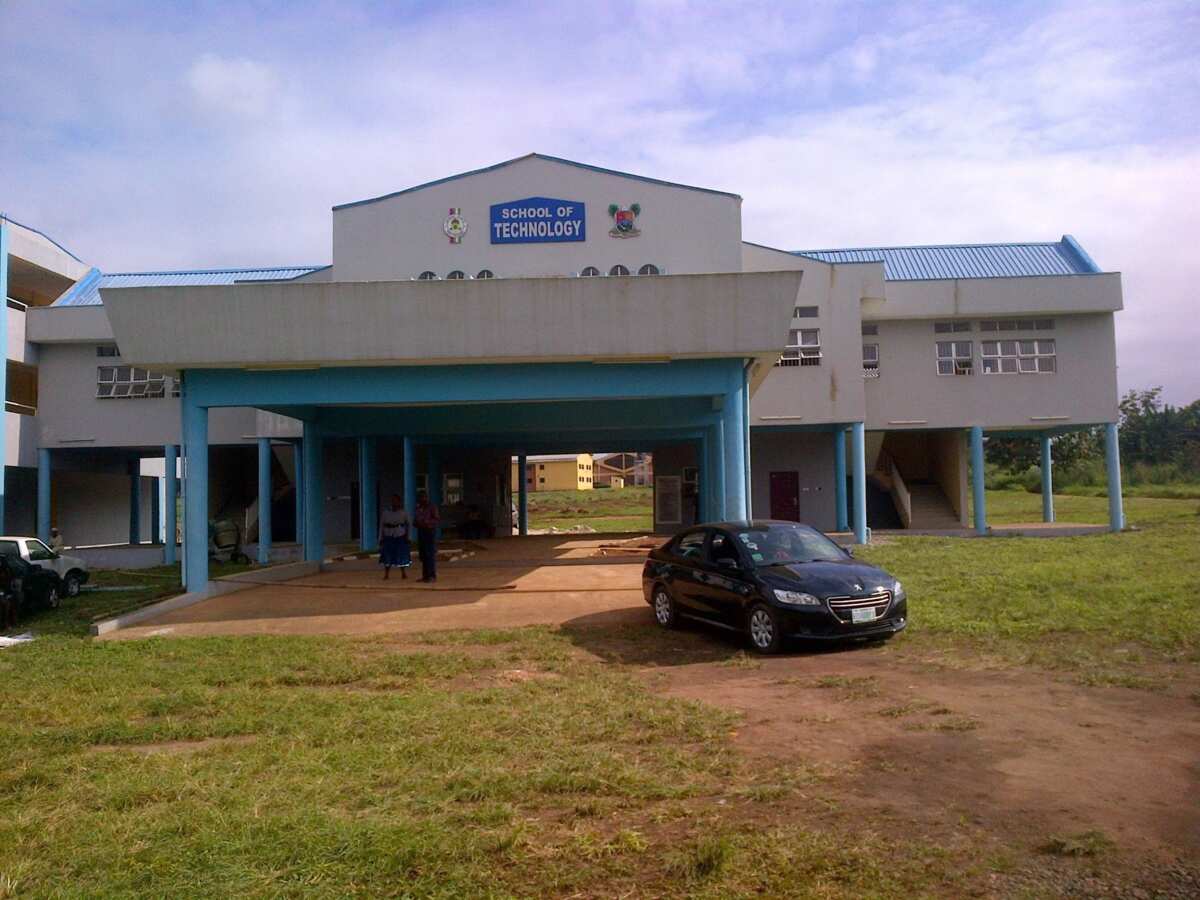 Lagos State Polytechnic
The school is located in Ikeja and is currently headed by Doctor Abdulazeez. The college offers you a chance to pick one out of eight schools to study at. The schools are specialized in Agriculture, Engineering, Management and Business Studies, Pure and Applied Sciences, etc.
Some people state that this is the best engineering polytechnic in Nigeria given all the possibilities it offers the students who chose it. It only comes as number five in our ranking of Polytechnic in Nigeria. However, it has demonstrated consistent growth in the quality of education it provides within the years.
There is also a possibility to study part-time and full-time as well as obtain both undergraduate diplomae, as well as post-graduate one.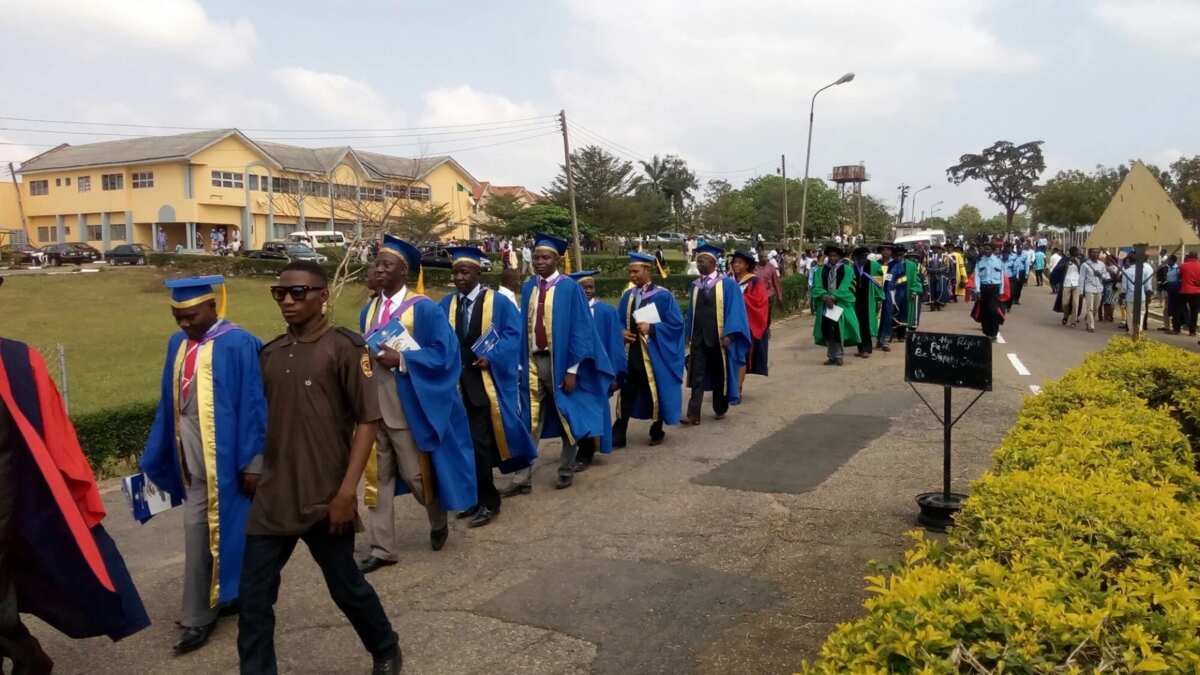 Osun State Polytechnic
This state used to be in the second place right after the Auchi Polytechnic, but given the fast growth and development of the colleges we mentioned above, it lost that position. Nevertheless, it is a great place to study.
There are seven different faculties you can opt for there: the one of Information and Communication, Financial Studies, Engineering, Basic Sciences, Sciences, Environmental Studies, and Management Studies. They also offer you, busy people, a chance to obtain the degree while only studying part-time.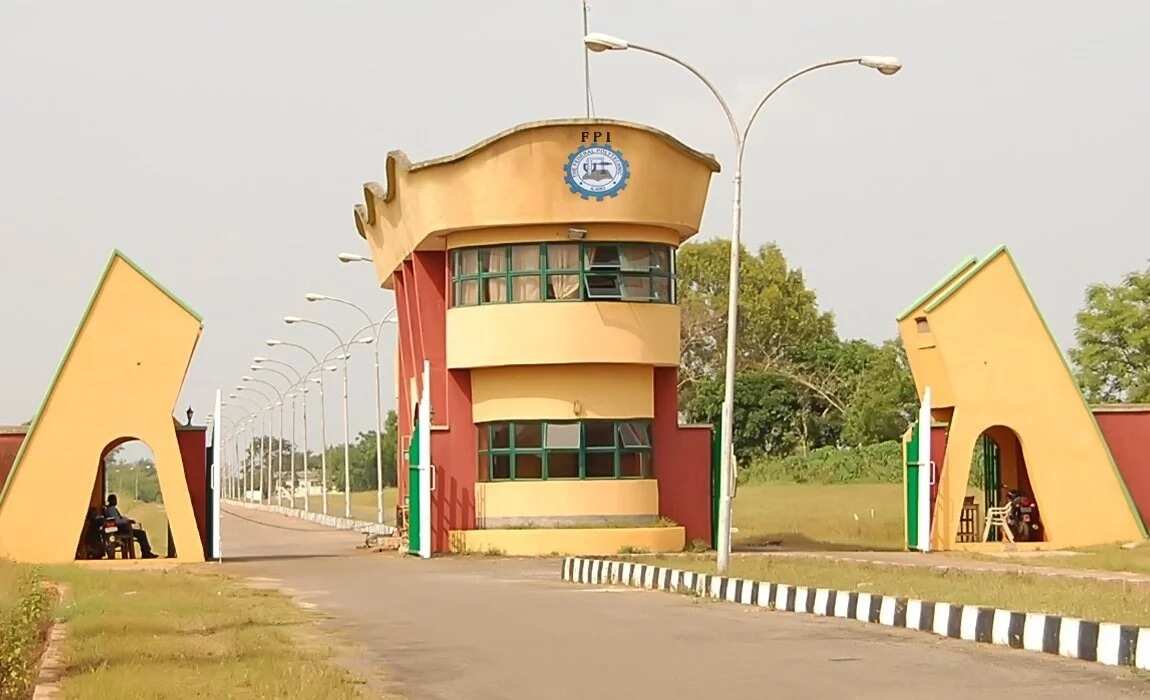 Federal Polytechnic, Ilaro
This college offers four different areas of study for your choice. Students can either choose the School of Applied Science, Engineering, Environmental Studies or Management Studies. Meanwhile, one of the reasons to pick this college to study in 2017 is its campus which has everything a student might ever need including modern library and students' office where one can find all the answers regarding his academic progress and other things he needs.
Located in Ilaro in Ogun State this college is actually living according to their motto which states "Technology towards Development."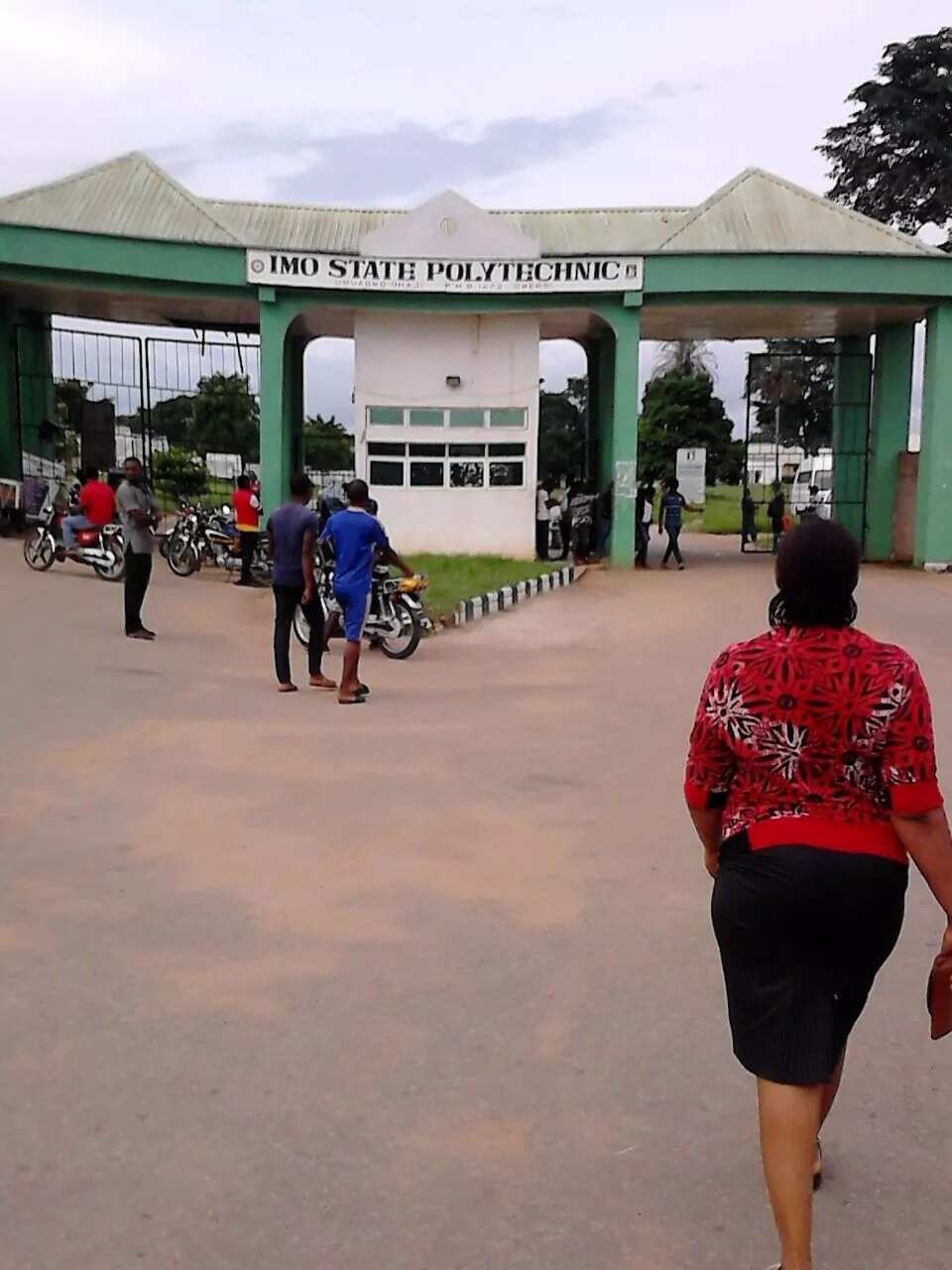 Imo State Polytechnic
This educational establishment is also known as the Imo Poly. People who want to study here but cannot go there full-time can come and study here on weekends thanks to the flexible academic program of the university.
The college has five schools each of which consists of several courses one can choose according to his preferences. The school is great for people who are not interested in merely sitting in the classroom but who want to experience everything student life has to offer as there are many different educational and social events happening around the campus all the time.
They strive to have the excellent students who succeed in various areas of life.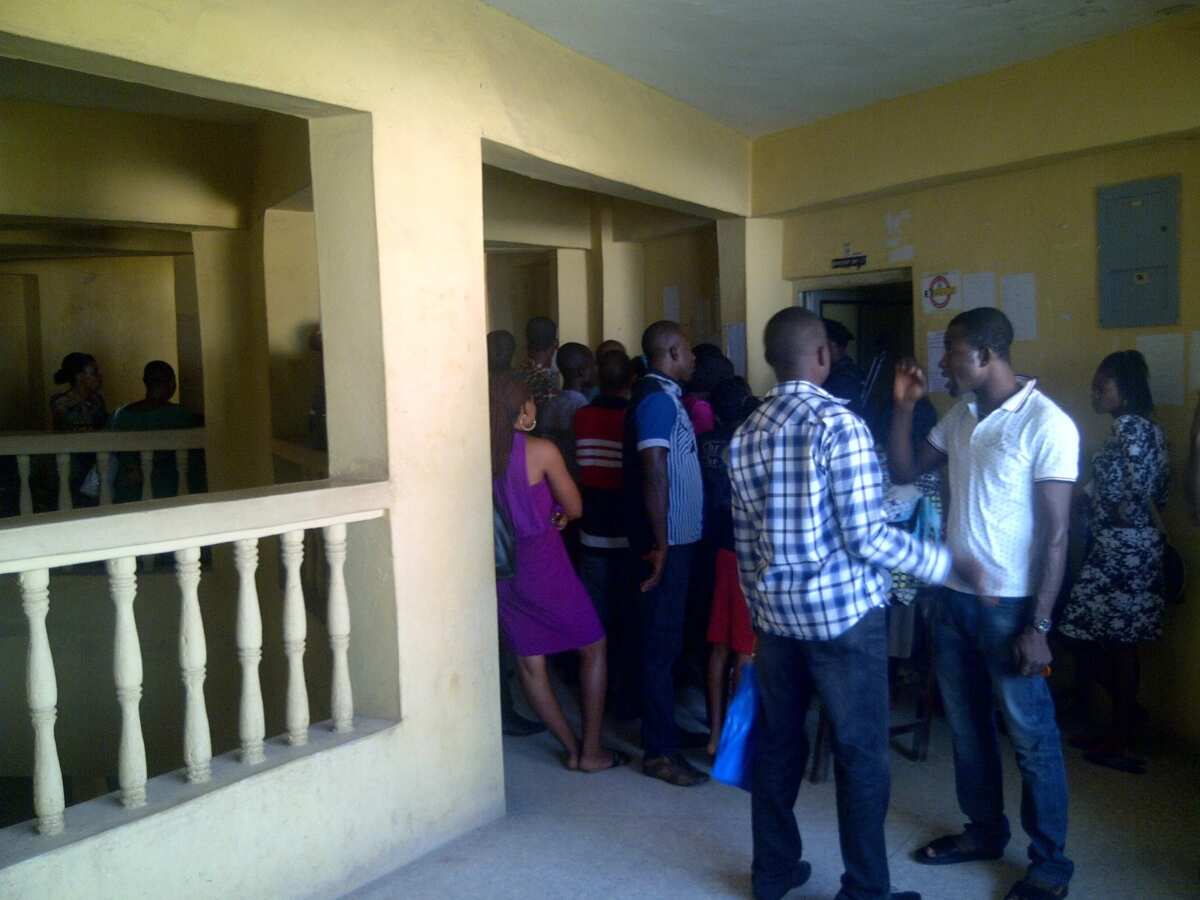 Federal Polytechnic Oko
This college apart from being one of the best federal polytechnics is also an amazing place to study for those who want more than merely study in the classroom. There is an exciting life around the campus which will not leave you indifferent.
Students can learn the business, financial studies, information technology, environmental design and technology, engineering technology, applied science technology, general studies.
Even though it did not exist for a long time, the school managed to make it to the list of the best polytechnics of the country. You do the math!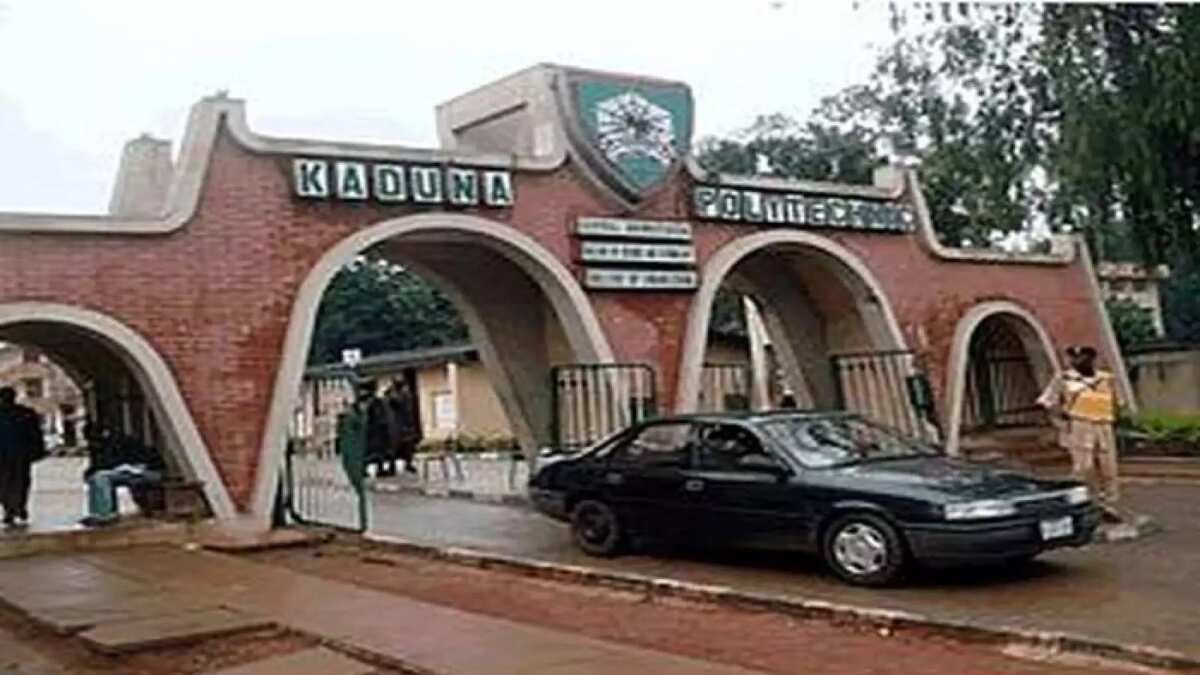 Kaduna Polytechnic
Last but not least comes the Kaduna Polytechnic. From the website of the school, we can see that the campus and educational facilities are well taken care of which is important, as it is easier to study in such conditions.
One can apply for a degree in Business and management studies, environmental studies, engineering, science and technology, and administrative studies and social studies. As the statement of the university shows us, they aim to raise a generation of people who are capable of developing the economy of the country as well as make a huge step forward in the technology sector of the state.
Among other benefits of this Polytechnic is the diversity which they welcome here as well as the flexibility of the curriculum.
Now you know everything about the polytechnic education in Nigeria, and we hope that with our help you will choose the best polytechnic to study at the following year. A good education is essential, so only choose the best places to study at!