There is no doubt that you know a lot about Nigerian halfback Mikel Obi football successes and achievements, but it is likely that you aren't aware of Mikel Obi wife and Mikel Obi twins.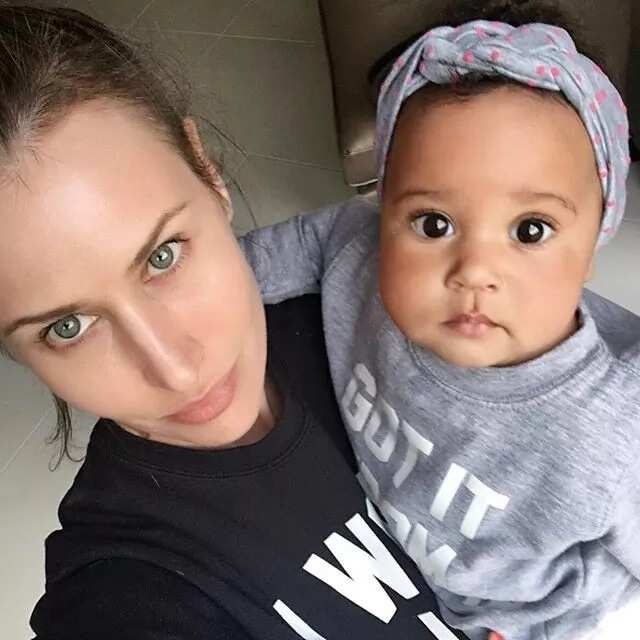 John Obi Mikel has been playing for "Chelsea" for almost 8 years. This Nigerian footballer earns 80 thousand pounds a week and is very happy with life in London. Huge house, several expensive cars and, of course, women. Who is Mikel Obi wife? Before meeting Olga Dyachenko, he was dating with Sandra Akagbue – Miss Lagos 2010, actresses Genevieve Nnaji and Rita Dominic.
In January this year John Obi Mikel met Russian model Olga Dyachenko, and his heart was so subdued that in September he made a proposal. Since then the pair is inseparable, living in the house of Mikel Obi. However, Mikel Obi wedding has caused an uproar among fans of football, who, for example, do not like the color of her skin. Where is their tolerance?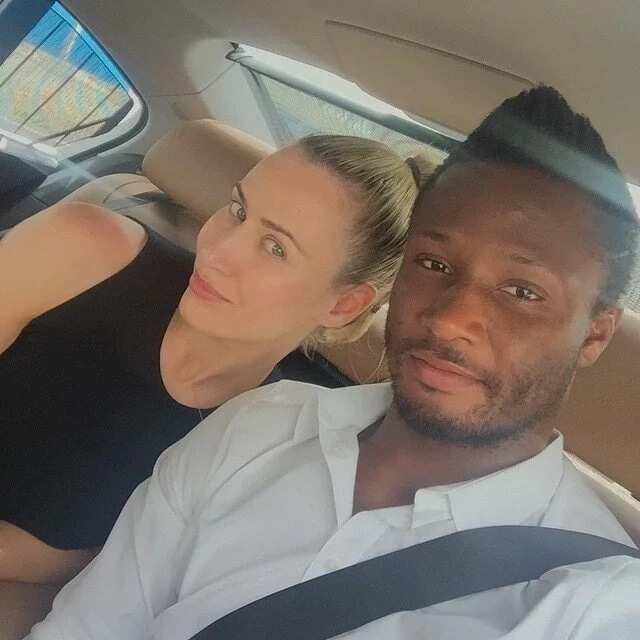 Olga – is a luxury Russian business women, a graduate of the European Business School in London, one of the founders of the fashion brand "Allegra de Lago". Olga lives not only with the help of groom's or father's money, but she earns on croissants acting in commercials and working in a model agency.
In December in last year, after nearly a year of relationship, John met with Dyachenko family on the lush celebration of Olga birthday. According to London tabloids, this noble footballer asked her father for her hand and heart, and he did not object. However, the wedding has not yet begun, due to the fact that Mikel Obi family is strictly against this.
What about Mikel Obi pictures:? Mikel Obi and wife, Mikel Obi and family - here they are.
According to Mikel Obi: With Olga we are bound by a feeling. We love each other, and I'm happy when she is with me. Largely thanks to her, I come home and I can relax when my team has lost the match. I am very happy with her, said John Obi Mikel.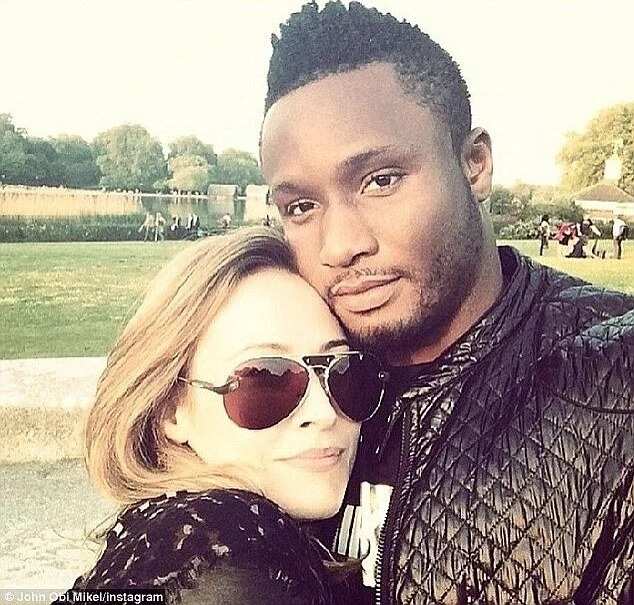 READ ALSO: FC Ifeanyi Ubah to sell star players to China
"Yes, I still live in my house. It's huge, and I'm very happy that it is special in many ways thanks to its design. I have a lot of expensive cars, it's my passion. Women? I have already said that I have a girlfriend, she is from Russia, she has a very beautiful name - Olga Dyachenko.
Mikel Obi twins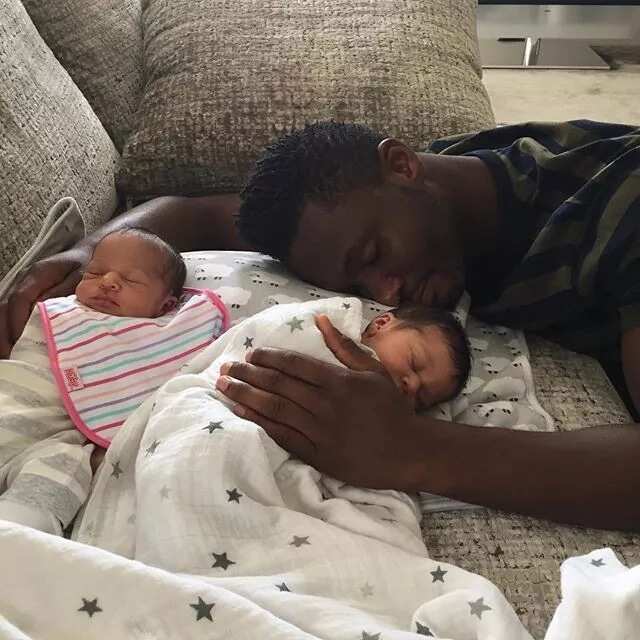 Just recently, it became known that the player of "Chelsea" and the national team of Nigeria became a father of twins.
So far, the gender is unknown, also weight, height of the kids, because everything is kept in the strictest secret. But a father shared a photo with the twins, and signed: "My world in my hands. Welcome to my world and the world of my angels".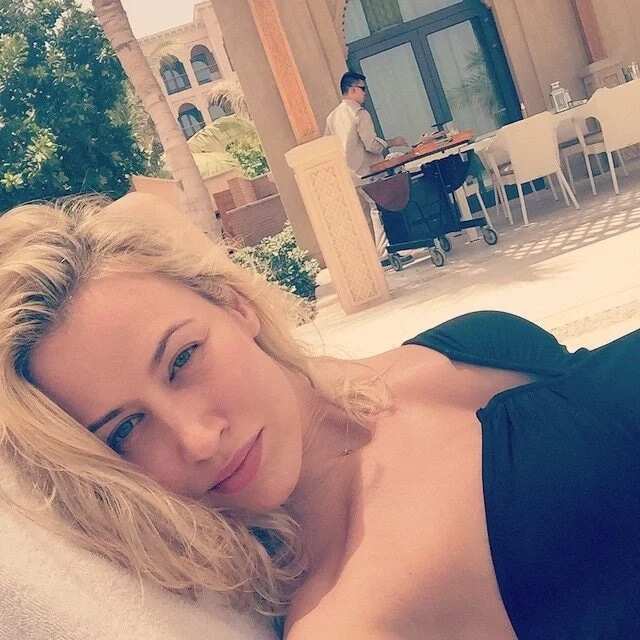 It is believed that the mother of Mikel Obi child is Russian Olga Dyachenko, although pregnant Olga was hidden until recent time.
Obi Mikel already have a four year old son and a daughter from two different women with whom he had met before. Mikel Obi has raised a lot of questions from his ex-girlfriends, and what about you?
Not surprisingly, the heart of some Nigerian women remain broken after the news that Mikel Obi has made a proposal to Russia model Olga Dyachenko.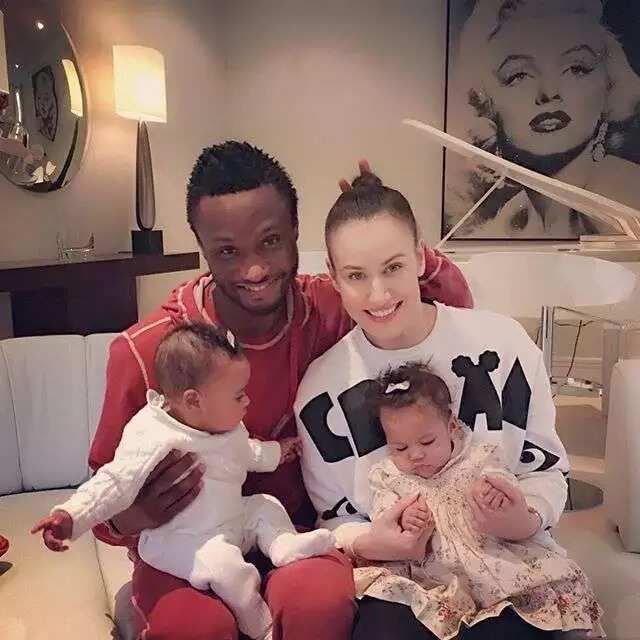 READ ALSO: Courtios slams Mikel Obi over China move
Feeling the pain of the disability to restore relationship with the football star, some overly jealous girls decided to make some noise on Twitter, attacking Olga because of the fact that she stole their potential lover. Undoubtedly, it is very painful, and they cry over this loss.
This course of events forced Mikel refer to hurt the girls, asking them to stay away from his girlfriend.
So, ladies, calm down and keep trying, maybe your hope is not entirely lost.
Source: Legit.ng