Federal Civil Service Commission (FCSC) Form became available recently. Information below will be mentioned soon by the Commission on affairs of Public Service. In 2017, massive recruitment process is necessary. Read how to be registered for a recruitment process of Federal Civil Service Commission (FCSC) of 2017, learn about the portal and how to get FCSC job.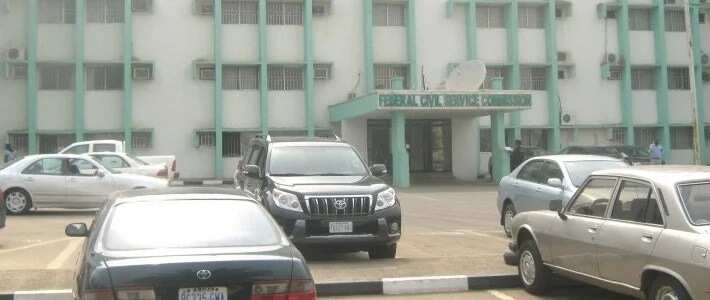 FCSC recruitment form 2017/2018
The Federal Commission on affairs of public service of FCSC 2017 already began its work. To obtain information first-hand, visit the registration portal. You can visit the official page on Facebook or watch the events on Twitter. You will be informed when FCSC recruitment form appears on the website. You won't miss your chance to receive the best workplaces.
What is the official Federal Civil Service Commission (FCSC) 2017 registration portal?
It is simple to be registered for this massive FCSC recruitment portal. Mind that you aren't obliged to pay money or specify bank details if such requirement appears. Swindlers request your data to receive money by an illegally. Solely eligible commission has the right to request your details. Just visit FCSC Recruitment portal to watch the news: http://www. vacancy. fedcivilservice. gov. ng/
READ ALSO: Massive recruitment hits Federal Civil Service
How to request Federal Civil Service Commission (FCSC) Form of 2018?
Visit registration portal (http://www. vacancy. fedcivilservice. gov. ng/).
Create an account;
Enter login and the password to get a job;
Begin search of available workplaces;
Begin submission of requests.
READ ALSO: Police recruitment form 2017/2018: What are the requirements?

How to get access to Federal Civil Service Commission (FCSC) of 2017?
Various agencies of Federal Civil Service Commission are going to issue the list of own requirements for vacancies in their agencies. There is no general requirements for getting the questionnaire or certificate for this work.
Some people have difficulties during registration on the portal. Some people are successfully registered, others face problems getting the confirmation on e-mail address. These problems can easily be avoided. There is no need to register a new e-mail address for this purpose.
Please, make sure your e-mail address and your phone are correct. Using these data FCSC teams will notify you on the status of your request.
Federal Civil Service Commission requirements for the applicants
Academic qualification of FCSC;
All applicants should possess bachelor's degree from accredited university;
Preference will be given to candidates with degrees of the first and second class;
Good knowledge of computer will be additional benefit;
Master's degree or, at least, one year of training;
Bachelor's degree with three years of training or qualification with a similar work experience.
Please, take into account: you can submit your application to one FCSC recruitment department. If you don't fulfill this requirement, you will be disqualified.
Note that all necessary information will be available on the website and remember that payment is levied after registration. Filling of the questionnaire is free. Be careful of swindlers.
Source: Legit.ng