Doris Simeon's ex-husband Daniel Ademinokan confirms marriage to Stella Damasus (photo)
- Movie director Daniel Ademinokan confirms he is married to actress and mother of two Stella damasus
- Ademinokan abandons his marriage to another actress Doris Simeon to marry Damasus who is a widower after one son together
- Damasus' first husband Jaiye Aboderin died on December 3, 2004 and they have two daughters between them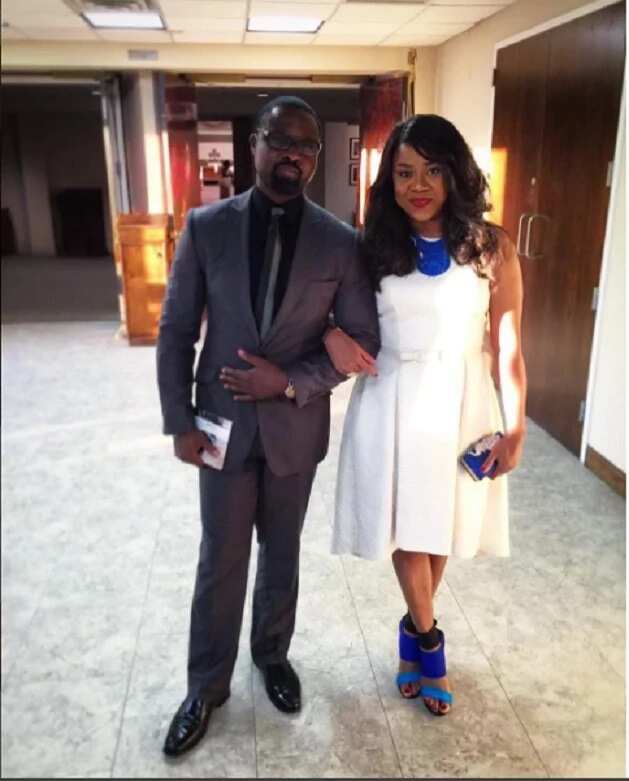 Movie director Daniel Ademinokan has for the first time confirmed that what he is married to Nollywood actress Stella Damasus.
PAY ATTENTION! Never miss a single gist! Download Legit.ng news app for android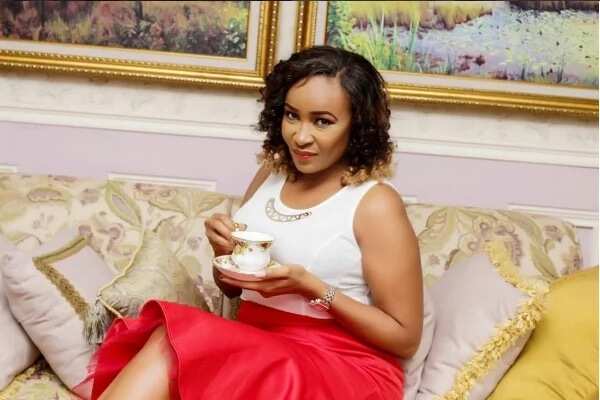 READ ALSO: Doris Simeon set to remarry?
He explained that what he shares with Damasus is not just a relationship but MARRIAGE.
It seems Daniel is tired of hiding that fact and had to let it out some hours ago as the world celebrated Val.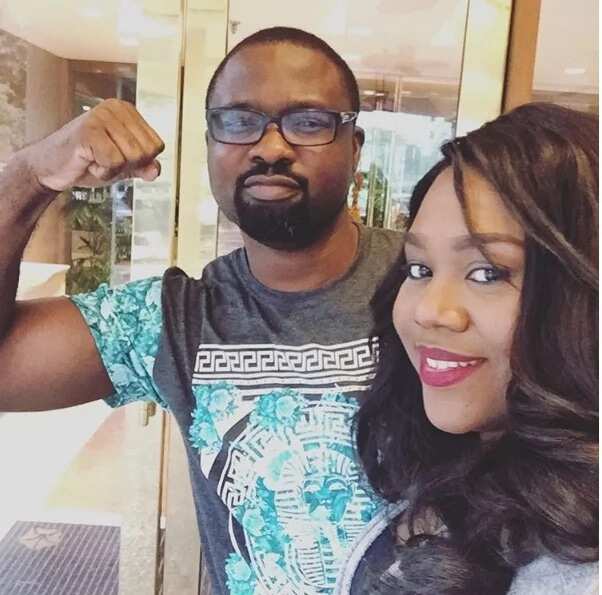 DOWNLOAD: Legit.ng Wedding app for android to get the latest posts
"While people across the Atlantic are waiting for the announcement of a wedding date, I celebrate you today my beautiful WIFE @stelladamasus. You came into my life and gave me the right perspective. Thank you for being such a supportive wife, a remarkable mother to our kids and the glue that holds this home together. EVERYBODY deserves another shot at getting it right with love. I'm glad I got my second shot. Thank you for loving me the way you do. Even when I do things that deserve time out in the microwave , you love me still. Every single day, I just can't wait to come home to you because you are my SAFE PLACE. With you, everyday is Valentine's Day. I love you. #HappyValentinesDay #HappyWifeHappyLife #MyRib #MyWife #YouCompleteMe #DaBishopChronicles"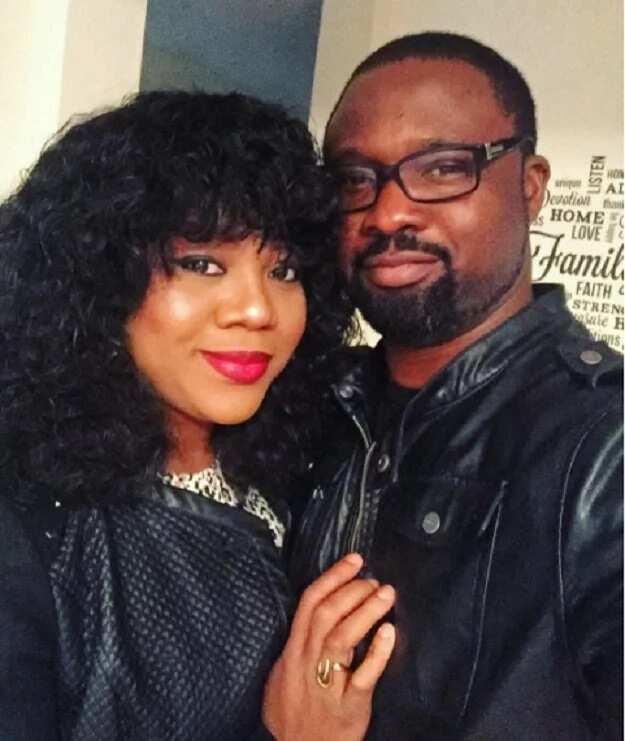 READ ALSO: Daniel Ademinokan writes romantic note to Stella Damasus
Daniel was once married to actress Doris Simeon whom he had a son with David. The couple later parted ways and the movie director left with their son to live with Damasus in USA. Damasus in her own case is a widower and mother of two. She was once married to Jaiye Aboderin with whom she had two daughters.
Source: Legit.ng