Editor's note: Mutiu Iyanda, the Legit.ng partner blogger, in this article explains how some Nigerian crops could be harnessed to solve economic recession plaguing the country.
His blogs are: www.infoprations.blogspot.com.ng, www.enterprations.com
He could also be contacted via: +2348141374490, +2348062544816
More details in Legit.ng's step-by-step guide for guest bloggers
Many factors have been adduced for food insecurity in third world countries, especially sub-Saharan Africa. Most of these determinants are hinged on natural and artificial logic at the expense of individuals' failure of contributing to food security drive of world's leaders which requires investments in wide-ranging food and cash crops.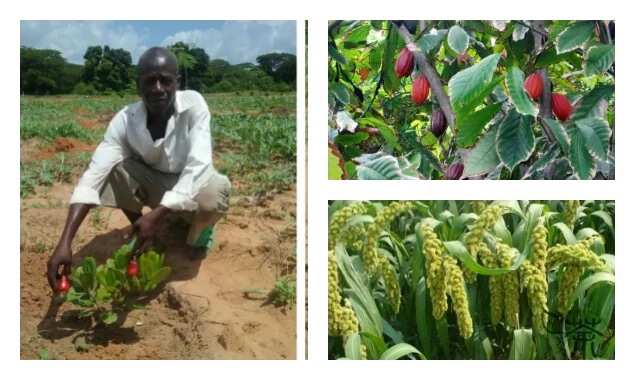 There is no gainsaying that food security is the state of having reliable access to a sufficient quantity of affordable, nutritious food whereas food insecurity signifies people's inability to have access to sustainable foods. This is often pronounced among the people at the bottom of the pyramid, they have been regarded as the most vulnerable to food insecurity in Nigeria and other African countries.
READ ALSO: How snail farming can give you financial breakthrough
Despite having a significant number of agrarian lands, Nigeria and her counterparts on the continent have been estimated to produce enough food for only about a quarter populations by 2025 if the current growth rate continue.
In its recent propositions on agriculture in Africa, Food and Agriculture Organisation considers one penny spending in agriculture as one of the means and the most effective strategies for poverty reduction, vanishing of hunger and food sustainability promotion.
According to National Bureau of Statistics, over 141 million and 101 million Nigerians in northern and southern regions still lack sufficient food for living a healthy life, based on 2010's estimates. Considering the availability of estimated 71 million hectares of cultivable land, Nigerians are not expected to remain food poor. Between 2004 and 2006, Nigeria was able to rake in $36 million in food production value.
Since 2006 appropriate policies and implementation of the existing ones have not resulted into food sufficiency across the country. Nigeria still faces acute shortage of staple crops due to overdependence of food imports like rice, wheat, dairy, fish and fresh fruits which gross about $22billion annually, according to Federal Ministry of Agriculture's roadmap to revamp the sector.
The growth in production of most crops is declining every year. International agencies' statistics and our analysis show that 952, 385 metric tons of cashew was produced in 2016. In the same year, Nigerian farmers were able to produce palm oil (1, 401,852) cocoa (323,429), sugarcane (1,488,618), soya beans (543, 363), cotton (278, 313), beans (3.6m), groundnut (3.5m), guinea corn (7.1m) and millet (1.5m) metric tonnes.
Our projected increase for the production of each crop indicates that cashew will grow to 982,861 in 2017 while palm oil, cocoa, soya beans, sugarcane, cotton, beans, groundnut, guinea corn and millet will increase to (1, 428, 487), (320, 195), (506, 958), (1, 525, 833), (272, 468), (3.7m), groundnut (3.5m), guinea corn (7.3m) millet (1.6m) metric tonnes.
1. Cashew
This crop is mainly cultivated in Kogi, Kwara, Oyo, Niger, Imo, Enugu, Abia, Kaduna and Federal Capital Territory. Nigerian farmers only sell raw cashew nuts and kernel despite 99 by-products derivable from the crop.
In its early years in the 60s, Vietnam, Benin Republic and India were the primary export destination for Nigeria raw cashew. Current estimates indicate that 40% of the raw nuts produced in Nigeria are being bought by Vietnam.
Recently, United Kingdom, USA, Sweden, Netherland, Poland, and Germany have joined countries that demand the country's raw nuts the most. People from different geographies and ethnic groups are demanding for the raw nuts for making numerous nutritious foods because of its high-fat content. Many traditional foods such as bread, corn flakes, chocolate, salads and bakery products, are now enriched with nuts.
2. Palm Oil
At industrial, retail and consumer levels, palm oil are an essential commodity. Companies use it to produce a number of products for domestic consumption. Retail outlets and consumers cannot do without the crop. There is no doubt the untapped potential of the Nigerian palm oil sector is large.
DOWNLOAD: Legit.ng current affairs app for android to get the latest news
According to BusinessDay the total land that is ideal for oil palm plantation totals approximately 24 million hectares in the whole of Nigeria. However, little over 3.0 million hectares of land is put to use.
The total plantation area of oil palm in and around Niger Delta ranges from 1.4 million hectares - 1.8 million hectares, the wild grove plantation is more than 1.1 million hectares, smaller plantations (categorized as plantations below 1000 hectares) approximates to 26,000 hectares and organized large estates adds up to another 100,000 hectares.
A Recent study reveals that 90.0% of palm oil is consumed by the food industry and the remaining 10.0% is used by the non-food industry. Foods like noodles, vegetable oil, biscuits, chips, margarines, shortenings, cereals, baked stuff, washing detergents and even cosmetics thrive on palm oil. Noodle industry alone consumes 72,000 MT of imported palm oil and the leading, domestic palm oil producers fail to meet this demand.
3. Cocoa
This is a food of the gods, according to the Greeks hundreds of years ago. Between 40 and 50 million people across the world need the crop yearly. Southern and northern states are known for the cultivation of the crop in commercial quantity in Nigeria. Historically, the country first exports her cocoa beans in 1910.
Three thousand metric tons in the year and roses to 307,000 metric tons between 1970 and 1971 cocoa season, but deteriorated thereafter due to many reasons. The size of the global market is now worth over $100 billion while about 3.6 million tons is being consumed annual in Nigeria but only produces 250,000 tons.
4. Sugarcane
The worth of sugarcane cuts across food consumption and preservatives, and energy generation for domestic and industrial use. With a land potential of over 500,000 hectares of suitable came field capable of producing more than 3 million metric tons of sugarcane, Nigeria is one of the most essential producers of the crop.
Information has it that the 3 million metric tons could equally generate 3 million metric tons of sugar. Nigeria produces two per cent of its requirement, estimated at 1.7 million tons while importing 98 percent of the commodity, according to Dr. Akinwumi Adesina, African Development Bank (AfDB) President, and the United States Department of Agriculture (USDA).
Based on the growing population of the country, it has been projected that the demand for refined sugar will be 1.5 billion metric tons in 2017 and increase to 1.7billion tons by 2020. In 2013, the country's accumulated import of sugar and sugar products in the last 50 years is valued at $8.18b indicating that a significant demand is being met through importation while the local production remains stagnant.
The trends of the importation of the commodity call for a critical review. Existing estimates indicate that by 2020, Nigeria will spend over $102 billion on the importation of refined sugar if pursued it means that 100% of the annual budget would be spent on sugar importation.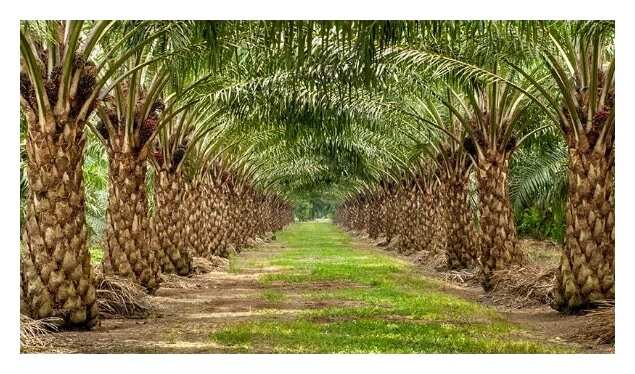 In its 2014's survey, National Sugar Development Council discovered that refined sugar is being used most companies producing soft drinks, food and beverages, pharmaceuticals, bakery and confectionery in Lagos, Ondo, Oyo, Rivers, Jigawa and Bauchi states. Soft drinks sector used about 32% of total sugar consumed by industries in the year. Household sugar usage, on the other hand, was 380,275 metric tons, representing 24.6% of national sugar demand.
5. Soya beans
It is a known fact that Nigeria is the largest producer of soya beans in sub-Saharan Africa, producing about 510,000 metric tons per annum. Nevertheless, our analysis has revealed that Nigeria may not meet its local consumption by 2018, 2019 and 2020. By 2018, the country will be able to produce 472,992 metric tons while the production output for 2019 and 2020 will be 441,309 and 411, 734 metric tons respectively.
With the rapid growth in the poultry industry and an increase in household consumption of the crop, Nigeria is likely to meet the annual consumption largely through importation. A Central Bank of Nigeria's report on Grains Demand and Commodity Prices in 2013 notes that Nigeria has been producing only 25 percent of its annual soya bean demand leaving a gap of about 75percent.
6. Rice, Beans and Groundnut
Researches have established that rice, beans, and groundnut are the foods with the greatest nutrients for household's members, to live a healthy life. Largely, northern states of Yobe, Gombe, Borno, Nassarawa, and Adawama produce these crops mostly in the rural areas. Since the country's population started growing exponentially after the independence the country has never the required metric tons for domestic consumption and industrial usage.
7. Millet
The most widely cultivated species are Pearl millet (Pennisetum glaucum) Foxtail millet (Setaria italica) Common millet or proso millet (Panicum miliaceum) Finger millet (Eleusine coracana). In northern Nigeria, Millet is used for making a thick dough ("fura"), a popular drink ("fura da nunnu") and a custard-like food ("kwoko").
Despite its low requirement of rainfall, Nigerian farmers have not adequately harnessed the crop. It requires about 25% rainfall less than what sugarcane and banana need for their growth. In the world, India, Nigeria, Niger, China and Burkina Faso are the top consumers of the crop.
READ ALSO: How to generate huge income from sewing business
There is no doubt Nigerian entrepreneurs and aspiring ones need to develop interest in these crops. Going by the 2016 and 2017 international average price per metric ton, a farmer who supplied the entire Noodle industry of its annual consumption of 72,000 metric tons imported palm oil will have $50.4 million in revenue. Cocoa farmers also have $7.7 billion to grapple with annually.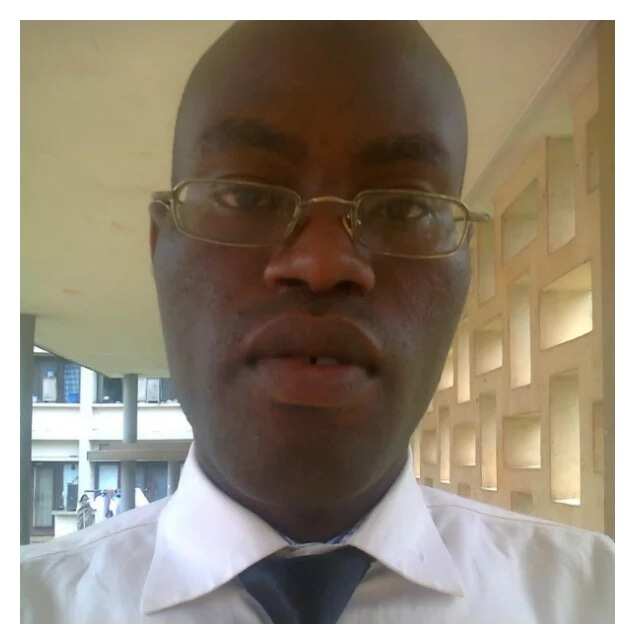 Mutiu is a research and communications professional.
He has a special interest in qualitative and quantitative methods of finding solutions to social and communication issues.
He currently works with Enterprations Limited, a management consulting company, which also provides a platform for working class professionals and aspiring entrepreneurs to own their business.
Enterprations offers strategic tools such as business plan, growth plan and turnaround plan among others for established and aspiring businesses.
The views expressed in this article are the author's own and do not necessarily represent the editorial policy of Legit.ng.
Legit.ng welcomes writers, bloggers, photographers and all sorts of "noise makers" to become a part of our Bloggers network. If you are a seasoned writer or a complete newbie – apply and become Nigeria's next star blogger.
Send us some info about your career, interests and expertise and why you'd like to contribute to the Blogger Network at blogger@corp.legit.ng Also, please send us the link to your blog and three examples of your work.
More details in Legit.ng's step-by-step guide for guest bloggers.