7 2baba's songs that would fit the theme of the protest (photos, videos)
2baba Idibia has been in the news in the last few days since he announced he was leading a massive protest against the federal government over the state of the country.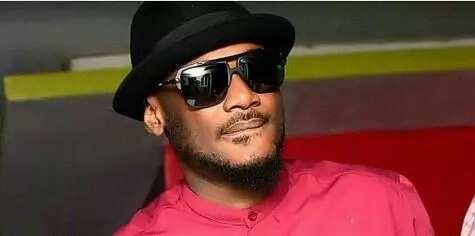 Amid the furor that erupted after he announced he would lead a nationwide protest on February 5 (now February 6), some critics have claimed 2baba has never been proactive on the state of the nation in his songs.
This is not correct.
2baba has been one of the few artists whose songs always leave you with a message.
READ ALSO: 5 things to know about Tuface planned protest
Legit.ng Entertainment brings to you 2baba's songs that could be considered critiques on the government and the shoddy way Nigeria is run.
1. For Instance
2. Only Me
READ ALSO: Here's why 2baba wants to lead the protest against FG
3. E be Like Say
Don't want miss to the latest, hottest gist? Download Legit.ng news app on your android phone
4. One Love
5. You No Holy Pass
READ ALSO: Former governor behind 2baba's planned protest
And those criticising the singer for his stand on the mass protest, 2baba says:
6. No Shaking
7. Ifana Ibaga
Source: Legit Newspaper