- The counter-insurgency military team has arrested some politicians and Islamic clerics affiliated with the Boko Haram sect
- Military sources disclose that more people may be arrested in days to come
- The theatre commander, Operation Lafiya Dole, Maj. Gen. Lucky Irabor, confirms the arrests but stopped short of disclosing the identities of the suspects for security reasons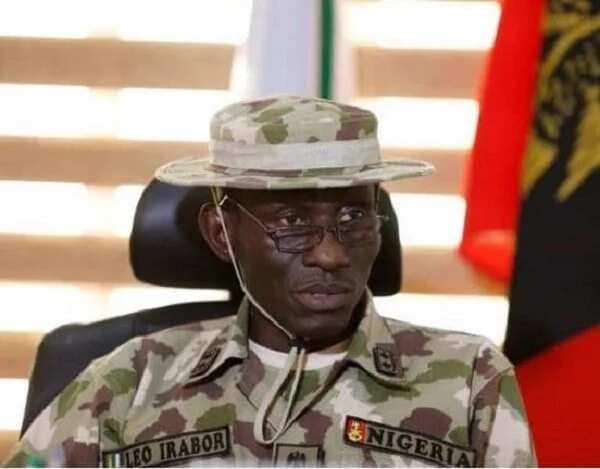 Two prominent politicians and a traditional ruler affiliated with the Boko Haram group have been arrested during a military raid in Borno state.
READ ALSO: Boko Haram bomber kills Muslims in Maiduguri
The Sun reports that the politicians, who are known in government circle, were arrested early this week by detectives and troops from Operation Lafiya Dole, the counter-insurgency military team.
A source disclosed that one of the arrested alleged collaborators who is also an Islamic spiritualist, had fled the state when he learnt military men were on his trail.
He was however arrested along Maiduguri-Jos Road, on his way to one of the north central states.
A second suspect was said to be a thug often called ECOMOG in Borno and an aide to some politicians in the state, according to military source.
A military personnel disclosed that a traditional ruler from a Borno community and two popular Islamic clerics were among those arrested following intelligence about their alleged link with Boko Haram.
READ ALSO: Many die as Nigerian troops clash with Boko Haram
"More revelations are coming and more people may be arrested in days to come, the source said.
The arrest of the suspected Boko Haram collaborators was confirmed by the theatre commander, Operation Lafiya Dole, Maj. Gen. Lucky Irabor.
The commander however refused to disclose the identities of the arrested persons, insisting that doing so will jeopardise investigation.
"It is true we have arrested some people. They may be known faces. We started picking them one by one. We're taking them now and we are still investigating them so I can't give you any detail," he said.
Meanwhile, the federal government has confirmed the recovery of a treasure trove of materials from the "decimated" Boko Haram, further calling on the media and the general public to be vigilant.
According to the government, the alleged decimated group has shifted its strategy towards dominating the media space, propagating a perverted version of Shariah law and giving the impression that it is still holding territory.
The government's warning is contained in a statement by the minister of Information and Culture, Alhaji Lai Mohammed.
The statement made available to Legit.ng in the afternoon of Tuesday, January 31, 2017 appealed to the general public and the media to ensure that they do not unwittingly provide the terrorists with the oxygen of publicity that they desperately need.