Blackface blasts 2baba for planning protest against Buhari
- Former Plantashun Boiz member Blackface has reacted to the proposed nationwide protest against the federal government spearheaded by former bandmate 2baba Idibia
- Blackface slammed 2baba saying he needs to be educated as he is an illiterate
- According to 2baba the protest is aimed at demanding answers from the government over different issues in the country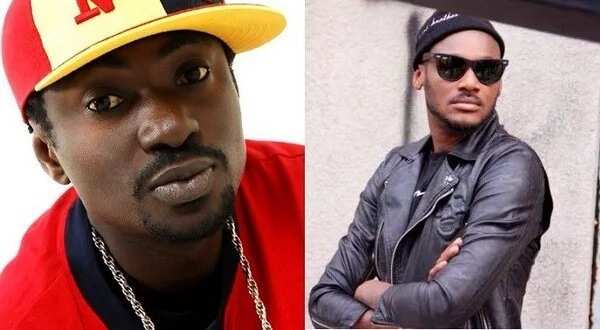 2baba Idibia's proposed nationwide protest against the federal government has generated a lot of controversies on social media.
While some celebrities like, Burna Boy, Davido and Alibaba supported him, others are totally against him.
READ ALSO: Former governor behind 2baba's planned protest
Former Plantashun Boiz member Blackface, who has been feuding with his former band mate, 2face, is apparently not in support of the February 5 protest.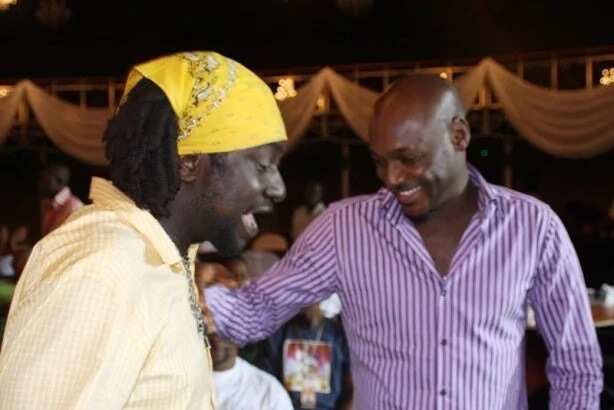 He shared a post written by one Dr Bunmi Awoyemi who lambasted 2face, on his IG page.
In the post there seem to be a relationship with our earlier post on the investigation that revealed former Akwa Ibom state governor as the chief sponsor of the protest.
#NATIONWIDE#PROTESTS LETS EDUCATE THE ILLITERATE AS HE LEADS THE PROTEST. I read Tuface Idibia's verbal tirade in Vanguard in which he said he will be leading a protest against Buhari on the 5th of February for among other things not paying salaries of civil servants. I think he needs to be educated about the efforts of the Buhari administration:
So far Buhari has released three bail out funds to the 36 states in Nigeria totalling over N1.5 trillion in the last 18 months. Apart from this another trillion was released as Paris Club refund money to the 36 states. Buhari emphasized the need for the states to prioritize the payment of salaries of workers and pensions of pensioners as these states receive the money. Unfortunately, instead of some states to use the funds to pay off civil servants and pensioners salary and pension arrears they chose to loot the funds.
A governor of one of the South South states siphoned N3b of the funds using his mistress as a front and now the mistress has run away with the funds. Tuface Idibia you can now see why Nigerians are suspicious of the motive and source of the funds for the protest you want to embark on. Why didn't you lead a protest against these governors who mismanaged the Buhari bail out funds and the Paris Club refund money? Why did you not protest against GEJ's looting of N51 trillion naira and the Godswill Akpabio alleged looting of over N1 trillion naira from the Akwa Ibom state treasury for which he is being prosecuted by the EFCC? Why didn't you protest Akpabio's alleged corrupting of a Supreme Court justice who is currently being tried for corrupt practices on the bench? Is it because you are a corruption apologist? Is it because you are the agent of corruption fighting back? Is it because you are part of desperate plot to poison the hearts and minds against a fantastically incorruptible President who fights the corrupt no matter whose ox is gored?
We your fans want to assure you that if you go ahead with this protest we will reevaluate our support for you and it may be downhill for you afterwards. Rethink your actions and reflect deeply. Dr. Bunmi Awoyemi Divinewealth #copied.
Don't want miss to the latest, hottest gist? Download Legit.ng news app on your android phone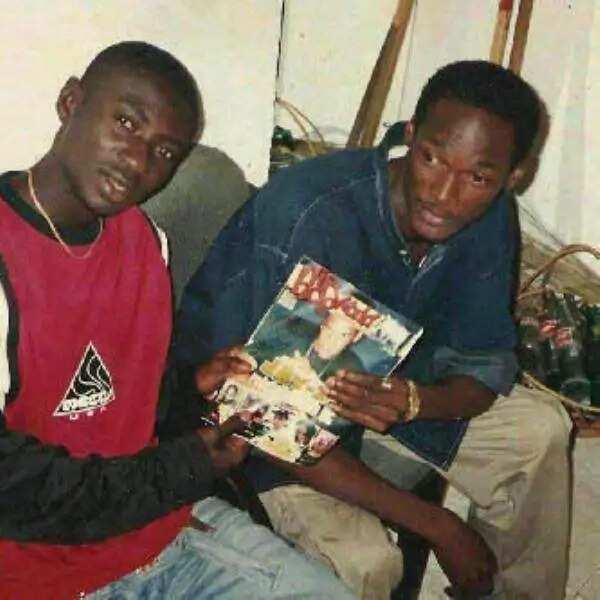 He finally noted in his post that 2baba fans will reevaluate their support for him if he goes ahead with the protest.
When Linda Ikeji reached out to Blackface on his reaction, he defended his action saying, 'I don't think they should be thinking of a protest because we just got out from a crazy time, and the government is trying to fix the country. It's time to support the government and see what we can do for the country and not protest. They have been there for smaller amount of time and expect them to do miracles'.
READ ALSO: 2Baba's manager fires back at Blackface: "You were paid royalties"
The feud between Blackface and 2face Idibia was rekindled on January 25, 2016 when Blackface in a series of tweets lashed out at 2face and his manager, Efe Omorogbe, accusing them of stealing his intellectual property and even threatened to take them to court.
Source: Legit