I don't have a problem if mega party pushes Nigeria's economy forward - Saraki
Nigeria's Senate president Dr Bukola Saraki has said he does not have a problem with the new mega party as long as it will push country's economy forward.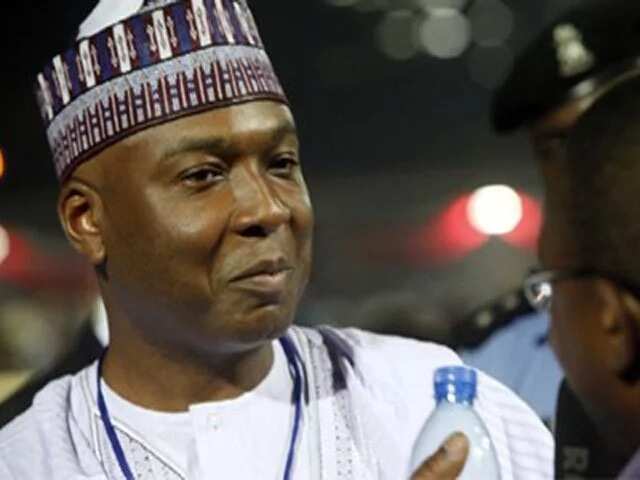 Saraki speaking in an interview aired on Channels TV, said: "If the mega party will see us pushing Nigeria's economy forward, I don't have problem. Like I have said to many people, my focus now is on the economy."
READ ALSO: New Mega party to submit registration document to INEC
On the mistakes the ruling party, All Progressives Congress (APC) had made, Saraki said: "It's been tough. There are many things we should have done differently; we didn't manage the success well in the early stage. But it's a learning curve."
"Here is a party that hasn't been in power for so many years. But we are making progress. I mean look at the budget process. Compare now to last year, you will see that the process is better, and it's going to get better as we go on."
The Action Democratic Party (ADP), a new political party, on Wednesday, January 25, submitted requirements for registration to the Independent National Electoral Commission (INEC).
The formation of the ADP has unsettled both the ruling party and the main opposition party as politicians within them are reportedly funding the new party.
Yagbayi Sani, the protem national chairman of ADP, speaking to journalists after the registration attempt, described the party as an alternative platform that will put the country "on the path of sustainable development and national cohesion".
READ ALSO: 7 things to know about the new mega party
"The ADP is poised to rebuild Nigeria to achieve greatness as envisaged and desired by all. It is regrettable that despite the enormous human resources for development that we are endowed with, the nation wallows in abject poverty, and lack of direction, the ADP is prepared and equipped to halt this slide," he said.
Source: Legit.ng