Going to join Nigerian air force? Then you should know as much as possible information on their ranks and salary rate. Everything you need is gathered in this article, so read on!
Indisputably, Nigerian air force is very strong. However, not many of us actually know Nigerian air force ranks. Additionally, the growing number of Nigerians young people has frequently been concerned about Nigerian army salaries and principal duties of both soldiers and officers. Accordingly, this article will be especially helpful for those young people who wish to join Nigeria air force.
The Nigerian Air Force is one of the most powerful in Africa. It consists of nearly 10,000 people. Military service is a great honor for many Nigerian men. According to air force recruiters, the service has always enjoyed great admiration among young people.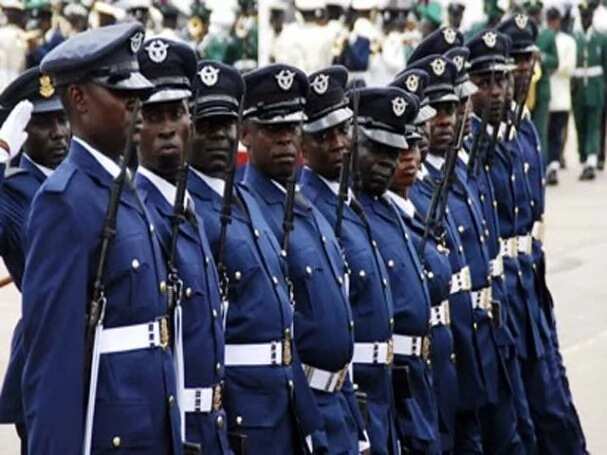 In 2017, Nigerian airforce recruitment has already started. All individuals who are interested in serving in Nigerian airforce should visit the official Nigerian air force portal and submit a particular air force recruitment form.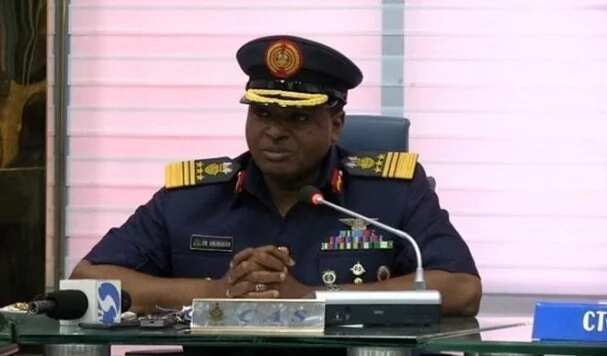 READ ALSO: When does Nigerian air force recruit start in 2017?
Nigerian air force ranks and symbols are timeworn. The emblem itself is breathtaking. Golden Horses and Eagle signify honor. Red color means strength and power.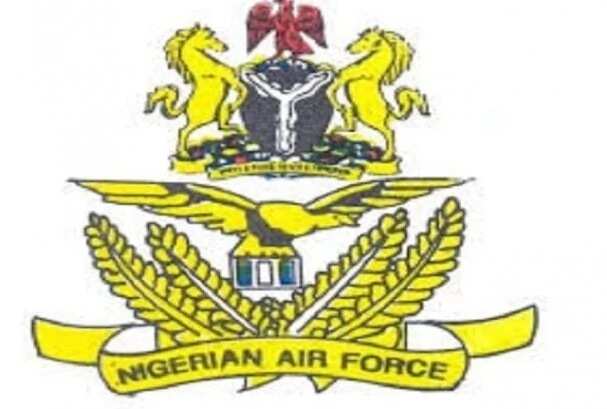 Nigerian air force rank structure
Many young people in our country have constantly been storming Nigerian airforce website in search of more information concerning Nigerian airforce ranks and salary. Every person in Nigeria, if he or she meets all the necessary requirements, can learn to be a first class pilot. Below you can find Nigerian airforce military ranks:

Marshal is the highest rank of the Nigerian Air Force. This person is responsible for everything in Air Force.
Air Chief Marshal is the second-highest rank in Nigerian Air Force.
Air Marshal is another senior position.
Air Vice-Marshal is Marshal`s Deputy.
Air Commodore has only one star. It is the most junior of all current ranks.
Group Captain is senior commissioned rank. According to NATO ranking, it has 5ive stars.
Wing Commander is a rank of a senior commissioned officer. As a rule, this person guides the group of jets.
Squadron Leader commands smaller groups of aircraft as well as land-operating squadrons.
Flight Lieutenant is a low commissioned rank.
Flying Officer is a standard position of a junior commissioned officer. This person usually serves as the security officer, adjutant, and squadron pilot.
Pilot Officer is the lowermost commissioned rank. Pilot Officer can be either a land branch officer or a member of an aircrew.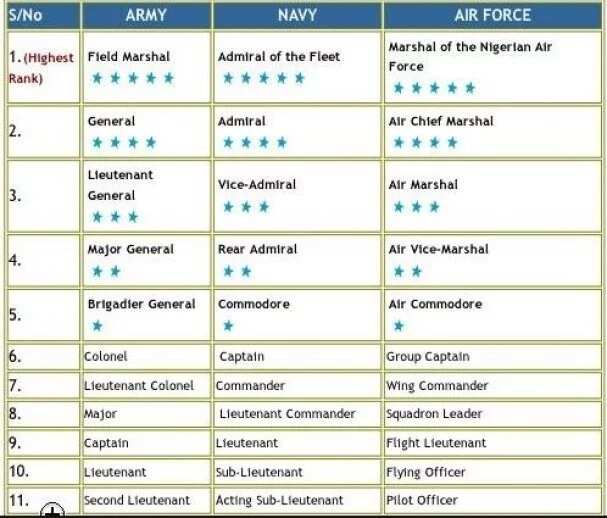 An army of sheep led by a lion can defeat an army of lions led by a sheep. - Ghanaian proverb
In descending order of seniority, the Nigerian air force airman/woman ranks are:
Air Warrant Officer
Master Warrant Officer
Warrant Officer
Flight Sergeant
Sergeant
Corporal
Lance Corporal
Aircraftman/woman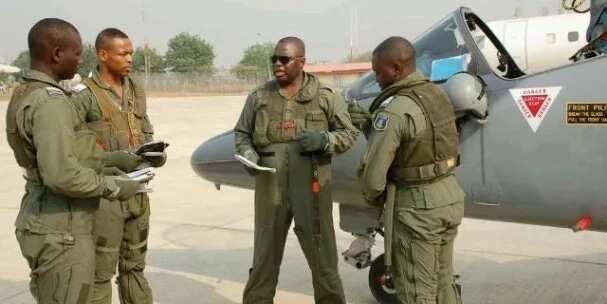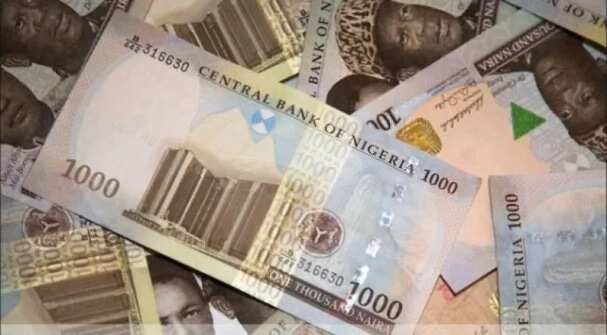 Please take into the consideration that all officers ranked at Vice-Marshal and above get enduring full-salary pensions.
To know more information about salaries in Nigerian air force, please, visit the official Nigerian air force website.
READ ALSO: Police ranking in Nigeria
Conclusion
Now you are well aware of the Nigerian air force rank structure and their salaries. This information will undoubtedly be useful for many young people who desire to make a significant career in Nigerian army. The level of average salaries often meets no expectations of new recruits. Nonetheless, we hope the information above will definitely help all people who are interested in military service.