Deji Adeyanju, self-acclaimed PDP operative, exposed as peddler of deliberate lies and fake reports
One Deji Adeyanju, a social media user who claims 'close ties' to the Peoples Democratic Party (PDP), has been exposed as a peddler of false information with the intention to mislead unsuspecting Nigerians.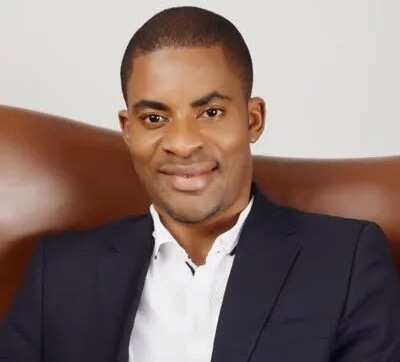 Legit.ng gathered that Adeyanju, who claims to be an ex-director of the PDP's new media, has made it a habit to provide unconfirmed and deliberately misleading information to Nigerians, particularly on his Twitter handle @adeyanjudeji for yet to be understood reasons.
READ ALSO: Obasanjo reportedly makes sweet promises to Jonathan in Otta
It was on his Twitter account that he, on Thursday, January 19, claimed that former president of Nigeria Goodluck Jonathan had been invited to the inauguration of new American president Donald Trump and incumbent president Muhammadu Buhari was not invited.
Deji Adeyanju tweeted:
The report has now proved to be false after Jonathan visited another former president Olusegun Obasanjo in Ibogun, Otta in Ogun state on Friday, January 20 while Trump held his inauguration in Washington DC the same day.
And rather than bury his head in shame for deceiving an entire nation after the hoax was discovered on Friday, Adeyanju had a laugh at Nigerians who had taken his report to heart by tweeting late on the same day:
Adeyanju's tweets about Jonathan had been taken to be authentic by a section of the media by virtue of his supposed 'closeness' with the PDP but clearly, the young man was engaging in deliberate lies and peddler of fake reports which could have caused public disorder and national embarrassment.
Adeyanju appears to have acquired his false report from similarly fake creations in some minor foreign media which tried to acquire audience by building up such falsehoods around the Trump inauguration.
The presidency has however pointed out the error in Adeyanju's submission by noting clearly that the US does not invite foreign leaders to the inauguration of its presidents.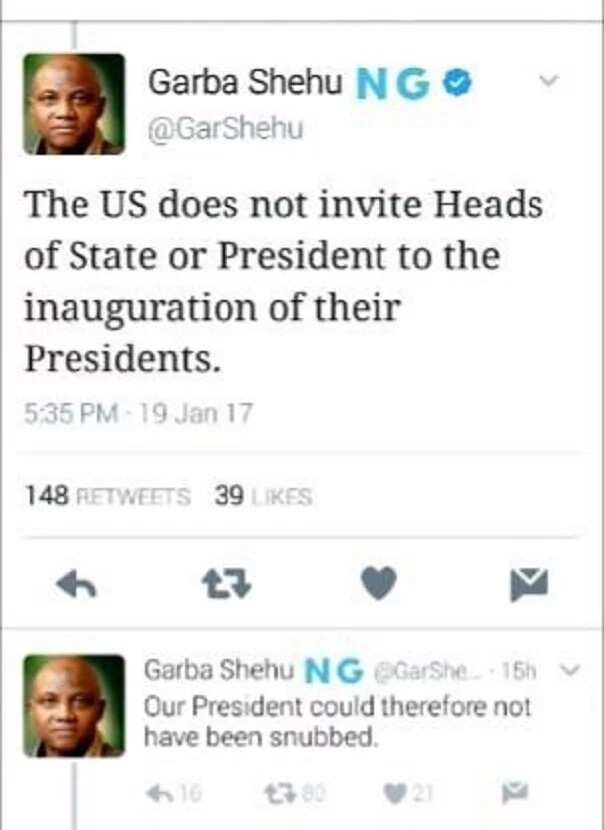 Adeyanju's disgraceful action has angered some Nigerians who have been voicing their discontent. Below are some reactions harvested from Facebook.
Bimbo Ola: Propagandist. ....In fact #Parrotfayose believed this liar and he was every where saying Trump intentionally ignored Buhari. .....Fayose a Governor who should have known better was on social media abusing President Buhari. However Fayose immunity will soon expire and he must pay for all the atrocities he committed. ....Reference #Dansukigate.
Muhammed Ahmed: That's how they spread false rumors and when such leads to the loss of property or human lives,you see them blaming religious bodies meanwhile they are the instigators.
Ogunmoyin Victor: Useless boy, a confusionist, when they see white, they call it black, when they greet u gud morning look very well to ensure it is indeed morning b4 answering
Michael Afuye: Adeyanju of all people,who will believe him again,bird of a feather fly together.
Ifejika Fidelis: Dnt mind dis criminal minded ppl, dey ar worst dan Lucifer
The shameful action of this social media user has brought into focus debate about believing everything posted on social media which can be deployed for mischief as he has done in the Jonathan-in-Washington tweets..
Source: Legit.ng