How to check JAMB admission status?
It is that time of year when all prospective students want to know how to check admission status on JAMB. If you are one of those students, we can help you out. Read this article, where you can find two ways of how to check JAMB, as well as the latest information about the first choice admissions.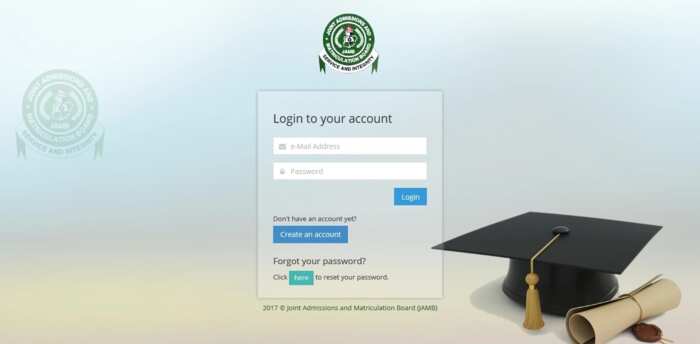 How to check admission status on JAMB website
The first way of checking admission involves the use of the E-facility portal. Follow these steps to learn how it works:
Go to jamb.org.ng/efacility.
Use your JAMB login and password to log in. If you cannot remember your password, use the button at the bottom of the form to reset it.
Once you have logged in, scroll down until you see the 'Check Admission Status'. Click on it.
Choose the year of your exam and type in your registration number in the form that appears.
Check the information you have entered and click the button that says 'Check Admission Status'.
If you have entered everything correctly, you should be able to see whether you have been admitted to an institution. While you are there, you can also accept or reject admission if you have already been offered it. If not, return to the website later to see if things change.
How to check JAMB admission on CAPS website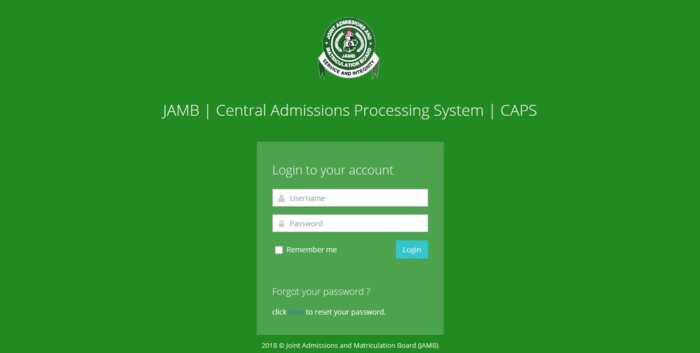 READ ALSO: How to check admission status on CAPS
Another way you can check your admission status is via the Central Admissions Processing System, otherwise known as CAPS. Here is how it works:
Go to caps.jamb.gov.ng. It is best to do so via the PC browser, but you can also use your phone browser (unless it is Opera Mini).
Log into the system with your e-mail and password you have used to register for JAMB. You can reset your password if you cannot remember it.
When you have successfully logged in, you should be able to see the homepage of the portal. If you have trouble seeing it on mobile, try switching to desktop view.
Look to the left, where you should see portal's menu. Find the tab that says 'Admission Status' and click it.
You will be shown a page with all the relevant information about you as a prospective student, including, of course, your admission status.
If you have been admitted, you can accept or reject your admission. The choice is irreversible, so make sure you have made your decision before clicking on either button.
If you have not been admitted, it is best to wait until anything changes. So do not forget to check back frequently.
JAMB latest news on admission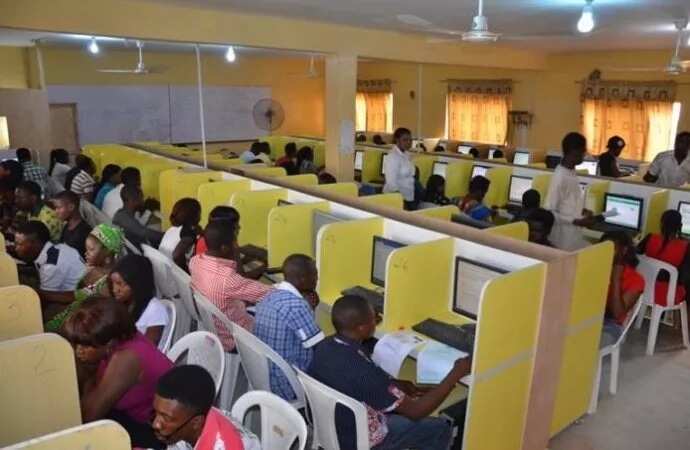 Photo: aitonline.tv
READ ALSO: Best JAMB result in Nigeria
Recently, Fabian Benjamin, who is the head of Media and Information at JAMB, has come out to say that first choice admission is well under way. As of right now, over 200,000 admissions have been offered to candidates. It is interesting to note that more than 1.6 million people sat for UTME this year, so 200,000 is actually not that many people.
Therefore, if you among those who are waiting for their admission, log into your profile and see whether you are one of those lucky few. If you are, you have until October 16, 2018 to accept or reject your offer and print the confirmation if you have accepted. If you do nothing by then, the offer will automatically be considered as rejected.
On October 16 (which is next Tuesday, mind you) the window of opportunity to accept or reject admission from first choice institutions will close, and the admission exercise for second choice institutions will commence.
Make sure you have all your affairs in order before the deadline, particularly if you have been lucky enough to be granted admission into your first choice institution. Just follow the steps we have outlined above, and you should have no problems. We wish you best of luck!
READ ALSO: What is JAMB point system 2018-2019?
Source: www.naijanews.com
Source: Legit