UPDATED! What really happened between Ikechukwu, his ex-girlfriend, and Terry the Rapman?
Yesterday evening, Instagram was abuzz because of the drama happening between rappers Ikechukwu and Terry the Rapman, Terry's sister and Ikechukwu's ex-girlfriend Sarah Ofili.
Apparently it all started when Ikechukwu gave a recent interview where he allegedly mentioned why his relationship with model Sarah Ofili did not work out. They were allegations that he said some people were responsible for the breakup. By some people he meant Terry the Rapman and his younger sister and friend to Sarah, Joy Madaki.
READ ALSO: INTERVIEW: I'm A Revolutionary Soldier- T.R (Terry Tha Rapman)
However, Joy wasn't having any of this and she went on Instagram to make her thoughts known. See her post below: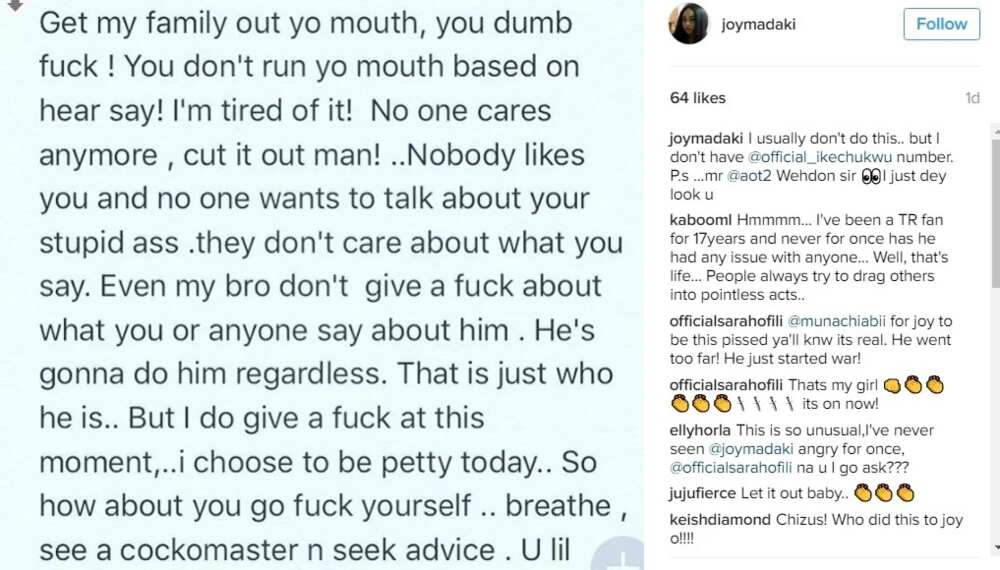 Writing in support of her, her close friends musician Munachi Abii and Sarah mentioned that for her to be this angry, that means that he went too far.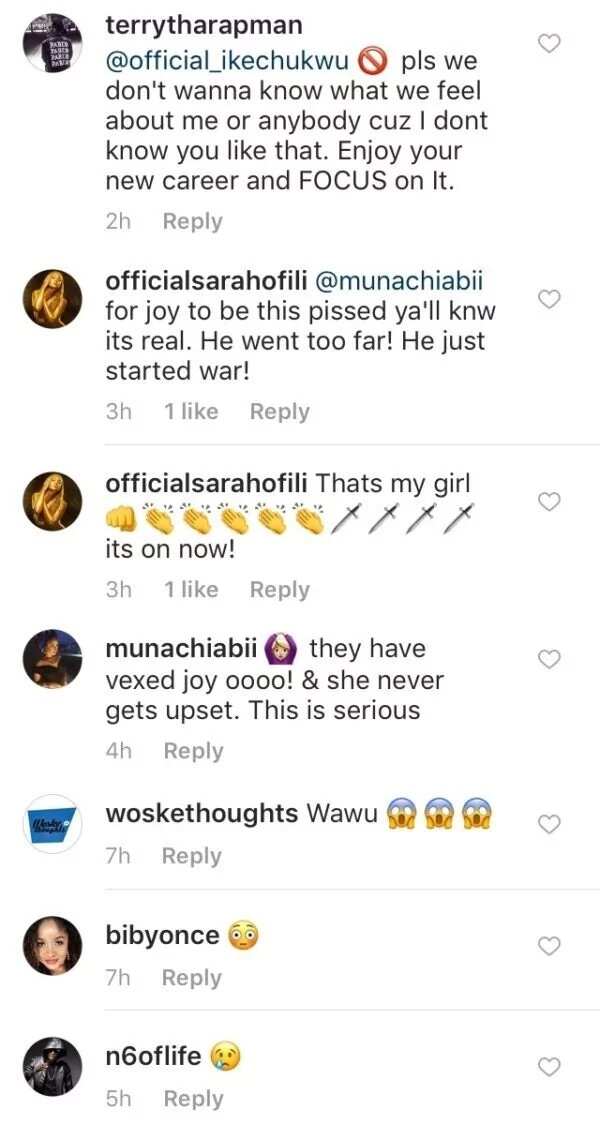 To end the whole drama, Terry the Rapman also bared his mind on Ikechukwu. Saying the both of them were not cool and never would they be.
READ ALSO: Fast rapper! Uzikwendu raps 140 words in 20 seconds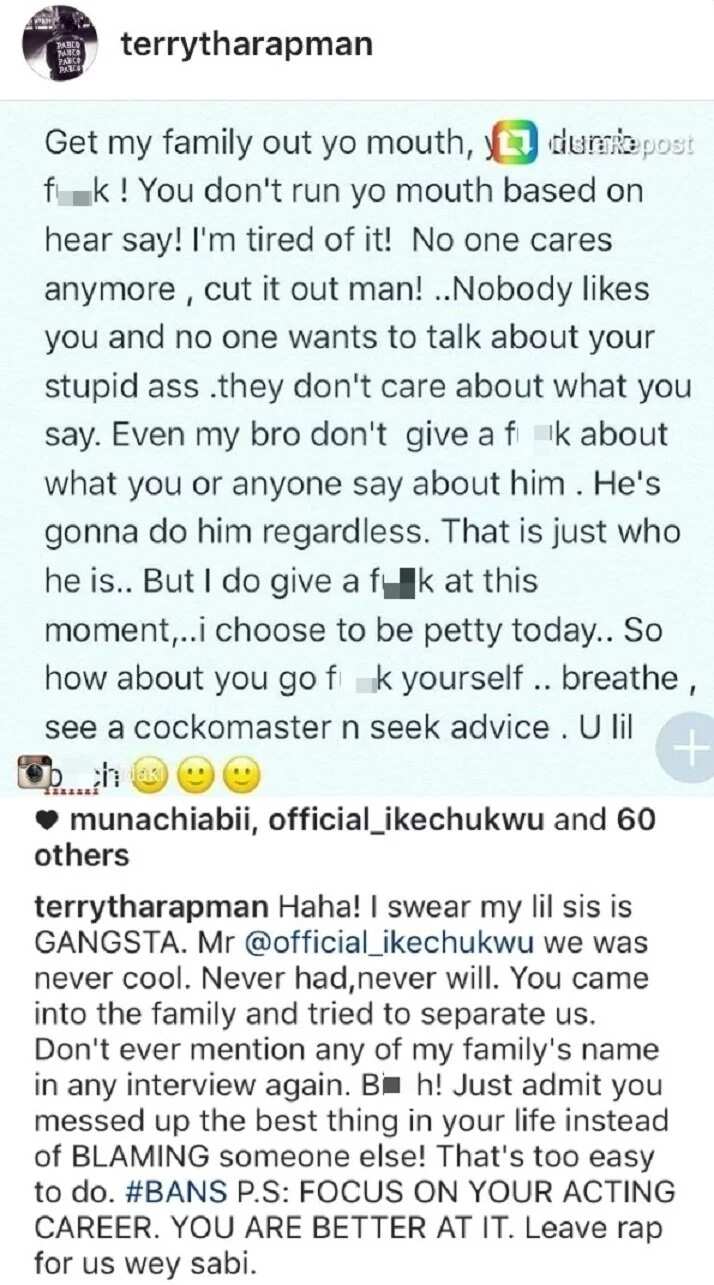 Ikechukwu is yet to respond to the allegations.
New details have emerged to the whole situation. According to an anonymous source, sexual infidelity on both Sarah Ofili, Ikechukwu and Terry tha Rapman's part is at the root of the whole issue.
See the comment below:
"Let me give you the gist;
Sarah was dating Terry, all good but Sarah got tired because Terry had no money and was hustling.
She met Ikechukwu and dumped Terry. The thing pained Terry very much, so much he rapped about it on a song. He however he moved on – after Ikechukwu barked him off on an occasion.
Fast-forward, Sarah and Ikechukwu broke up and Sarah started calling Terry for midnight snacks. As a sharp guy, Terry got it on but they didn't date, just knacks. + Terry's sister Joy is besties with Sarah.
Ikechukwu gets in his feelings seeing that Sarah is back with Terry, thinking they might not have ended it the whole time.
Sarah is a spoilt, silly, privileged girl who thinks her body is the best thing after Tekno's 'Pana'.
PS: Terry also had a relationship with Muna before he met Sarah."
This story just got interesting!
Source: Legit