How to become a successful entrepreneur
Editor's note: Mutiu Iyanda, the Legit.ng partner blogger, in his latest piece explains why it is important for the established and aspiring entrepreneurs to right knowledge about business
His blogs are www.infoprations.blogspot.com.ng, www.enterprations.com
More details in Legit.ng's step-by-step guide for guest bloggers
Annually, entrepreneurs are springing up across the continents. According to Global Entrepreneurship Monitor, 388 million salient entrepreneurs actively engaged in starting and running new businesses in 2011.
The interest spans different age and class categories. For instance, in 2012, it was reported that 21.7% Nigerians aged between 18 and 64 years were preparing to start a new business, 14.9 % of adults were actually running a new business.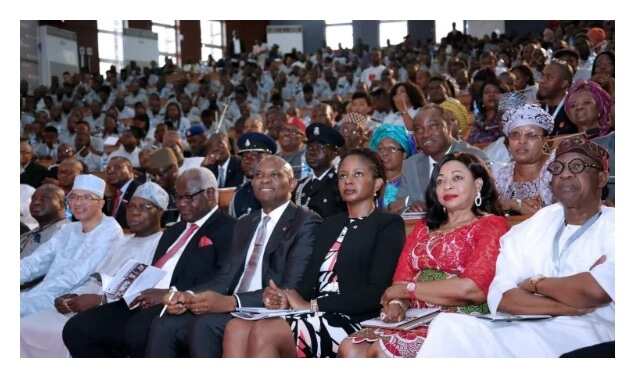 READ ALSO: Most Nigerian companies fail to secure contracts because of these REASONS
Experience has shown that having interest in entrepreneurship or being an entrepreneur is not enough. There is always a need to seek for tacit and explicit knowledge, most importantly for the country to fulfil its mission of becoming a knowledge-based economy rather than remain a resource-based one.
Many Nigerians have started businesses on a wrong foothold while established ones failed to acquire desirable knowledge –know-why, know-what, know-who and know-how.
As an established business owners and aspiring one, acquiring these knowledge remain vital to effective business operations and understand the need to create and manage business.
The era of resource-based entrepreneurship (RBE) has gone. The current concept is knowledge-based entrepreneurship (KBE), which is yet to be embraced totally in Nigeria due to personal and societal factors. KBE drives innovation, economic growth and development.
Over the years, Nigeria and other developing countries have been ranked low on the World Bank's Knowledge Economy Index. With 2.20 score in 2012, Nigeria was ranked 118 compare to Ghana with 2.72, placed on 112 position.
Economic incentive and institutional regime, education, innovation, and information and communications technology are the key pillars investigated yearly by the bank. The 3W and H concept of knowledge gaining towards knowledge based economy fall within the last three variables, which many entrepreneurs and to be entrepreneurs pay little attention to.
READ ALSO: Economic recession: Why professionals should be the rescuers
To be a successful entrepreneur and understand why you should establish a business, your mindset and attitude to knowledge acquisition should be changed. World has shifted from the principles of doing business and understanding the nitty-gritty of becoming a business owner associated with the Industrial Revolution of 12, 000 years ago to knowledge as the main primary factor of production.
As put by one expert, companies are now mining data, not gold seams, in search of riches. They harvest mobile apps rather than apples. Information is widely believed to be the future source of prosperity.
Right knowledge for established and aspiring entrepreneurs
As an established entrepreneurs, you should always seek know-why and know-who knowledge while your employees are more positioned to seek for know-how one. With know-why knowledge, you are expected to apply scientific principles or methods to access organised information in specialised organisations such as universities and laboratories to comprehend technological development, product and process advances.
You need to create a strategic collaboration with these entities or recruiting qualitative and quantitative researchers as part of your employees. In addition, know-why knowledge is also significant while knowing customers' needs and issues. Bill Gates spent most of his time learning how to programme.
This is a typical example of know-why knowledge seeking on the part of aspiring entrepreneurs. To make his products available in every household in the country, Ali Dangote, African richest man, developed a strong distribution network that made his goods delivered faster than his competitors' goods.
Whether established entrepreneur or aspiring one, information about people, their personal and professional knowledge is necessary. As an existing entrepreneur, you cannot be meeting people and building robust social relationship.
This kind of knowledge always pays off while seeking new prospects and clients. Know-who is extremely important for managers in order to react earlier to the evolving trends in their business community.
Dangote is good in exploiting this knowledge. His networking skills and ability has made him to be connected with a number of political officeholders and professionals who have helped him greatly in his business expansion within West Africa sub-region and Africa in general. His break through emerged when he acquired the license to import cement.
Aspiring entrepreneur's social networking should be geared towards knowing competent consultants, advisers or mentors who have the prior knowledge and understand the essentials of the business ideas one wanted to venture into. Know-what refers to knowledge about facts and close to information.
Both established and aspiring entrepreneurs need this knowledge. However, future entrepreneurs should prioritise it the most because it remains important in knowing risks associated with various business opportunities. Besides that there is always a need to handle a lot of fact while thinking about being an entrepreneur.
Employees' experience designs and processes for goods and services, digitally held or paper files of documents and future plans are the unique knowledge existing entrepreneurs need to harness.
READ ALSO: How to tackle construction skills gap through entrepreneurship
According to Canadian Business Network, when these are exploited there would be improvement in the goods or services, increased customer satisfaction, increase in the quality of your suppliers, improved staff productivity, increased business efficiency, better recruitment and staffing policies, and ability to sell or license your knowledge to businesses.
Whether you have started your business or you are still at concept refinement stage, you need to invest in the attainment of know-what, know-why, know-who and know-how knowledge if truly you want to be a Knowledge-Based Entrepreneur.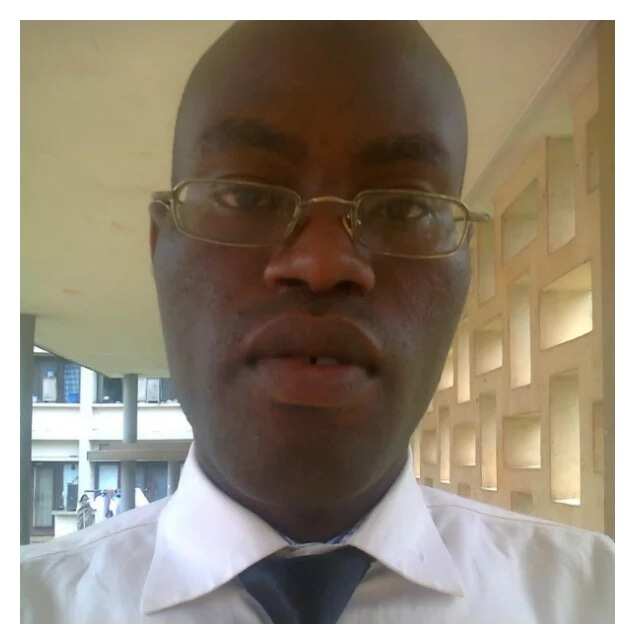 Mutiu is a research and communications professional.
He has a special interest in qualitative and quantitative methods of finding solutions to social and communication issues.
He currently works with Enterprations Limited, a management consulting company, which also provides a platform for working class professionals and aspiring entrepreneurs to own their business.
Enterprations offers strategic tools such as business plan, growth plan and turnaround plan among others for established and aspiring businesses.
The views expressed in this article are the author's own and do not necessarily represent the editorial policy of Legit.ng.
Legit.ng welcomes writers, bloggers, photographers and all sorts of "noise makers" to become a part of our Bloggers network. If you are a seasoned writer or a complete newbie – apply and become Nigeria's next star blogger.
Send us some info about your career, interests and expertise and why you'd like to contribute to the Blogger Network at blogger@corp.legit.ng Also, please send us the link to your blog and three examples of your work.
More details in Legit.ng's step-by-step guide for guest bloggers.
Source: Legit.ng