Southern Kaduna killings: Arrest pastors, Senator La'ah, president of Southern Kaduna Peoples Union, Council of Imams and Ulama tells FG
- Imams and Ulama, Kaduna State, has called for the arrest of President, Christian Association of Nigeria, CAN, Dr. Samson Ayokunle, Senator representing Southern Kaduna Senatorial Zone, Senator Danjuma La'ah
-The Imams also want President of Southern Kaduna Peoples Union, SOKAPU, Dr. Musa Solomon arrested over their inflammatory comments over Southern Kaduna killings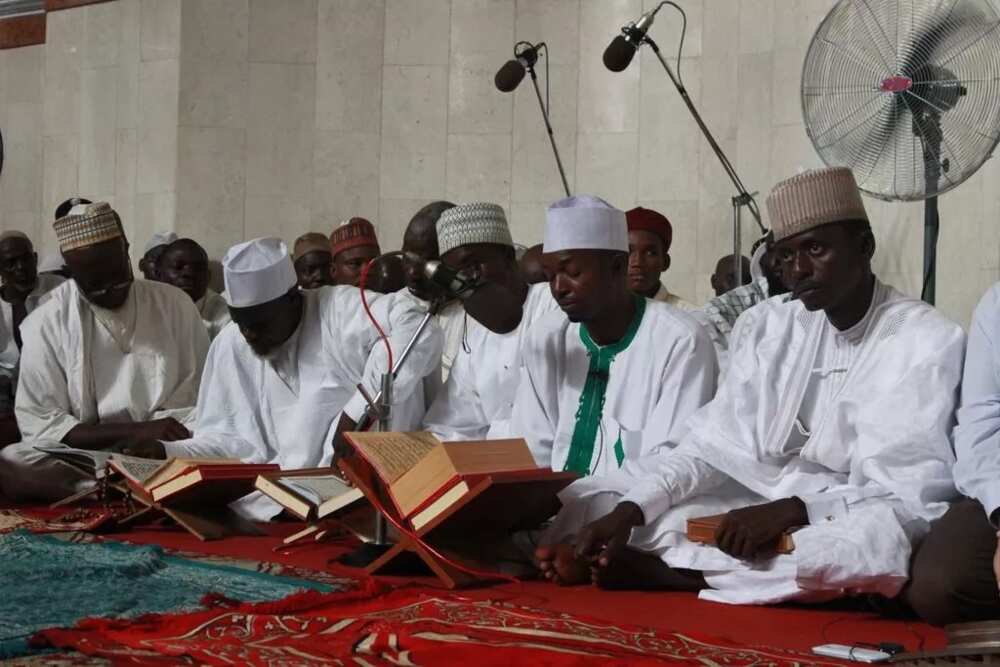 The Council of Imams and Ulama, Kaduna State, has called for the arrest of President, Christian Association of Nigeria, CAN, Dr. Samson Ayokunle, Senator representing Southern Kaduna Senatorial Zone, Senator Danjuma La'ah and the President of Southern Kaduna Peoples Union, SOKAPU, Dr. Musa Solomon over their inflammatory comments over Southern Kaduna killings.
The who Imams made the call at a briefing by the Chairman and Secretary General, Sheikh Abubakar Babantune, and Yusuf Arrigasiyyu, said; "In the last one year or so, Kaduna State has not been in peace resulting from the activities of some mischief-makers and the reckless utterances of southern Kaduna political and religious leaders."
READ ALSO: Pastor Adeboye's retirement: Buhari fires FRC chief, CAN reacts
Speaking further, they said; "Several news reports credited to southern Kaduna political and religious leaders, urged their people to take up arms to defend themselves and nothing was done to prevent its occurrence until the worse had happened. "Thus, the situation degenera-ted into the senseless and merciless massacre of Hausa/Fulani Muslims in that area.
"These drew the attention of the Council to call on the government to arrest and prosecute persons who made inflammatory statements that instigated the crises, these include Reverend Zachariah Gado, Chairman, ECWA 19 DCC Fellowship, Kaduna State.
"Others are Dr. Samson Olasopu Ayokunle, President, Christians Association of Nigeria, CAN, and the Secretary General, Rev. Dr. Musa Asake; Senator Danjuma La'ah, Senator representing Southern Kaduna Senatorial Zone; Mr. Sunday Marshall Katung, member representing Zangon Kataf/Java Federal Constituency; Mr. Solomon Musa, SOKAPU President, and all his executive members; Dr. John Danfulani and any person found involved."
However, Senator Laah responded promptly, saying the call for his arrest and others by the Imans and Ulama of Kaduna State was a ploy to cover their (Ulamas) fear and shame resulting from the cruelty meted out to Southern Kaduna people by those they mentored.
Speaking on behalf of Senator Laah, his legislative aide, media and public relations, Mr Balla Duniya, said: "They are afraid and too ashamed to own up and face the horror and cruelty terrorists herdsmen, who may have been mentored by the Ulamas, carried out.
"There was not a word the Senator uttered that was unlawful or profane. As a devout Christian, a parent, business-man with extensive investment in Southern Kaduna and a sitting Senator, he stands to lose the most if the violence goes on.
"The Imans and Ulamas have nothing to lose, but gain new conquered territories if the killings and occupation of more parts of Southern Kaduna goes on by those who look to them for divine guidance.
READ ALSO: What is govt's business with church general overseers - Fani-Kayode
"All he has ever wanted was for the killings to be put to an end. This curious blame game is distasteful, as the Senator is yet to see the Ulamas' call for the arrest of the murderers, who have been on a killing spree since May last year, with over 800 reportedly killed and properties worth billions lost.
"Why are the Ulamas not calling for the arrest of some leaders of Miyetti Allah, who have come out on several occasions to defend the pogrom in Southern Kaduna carried by their members as 'reprisals,' whatever meaning they make out of that word. "The Senator is committed to peace, development and progress of Southern Kaduna, while the Ulamas are clearly not for that. They only care about the murderers."
Source: Legit.ng