Editor's note: Mutiu Iyanda, the Legit.ng partner blogger, in his latest piece explains how entrepreneurship will help tackle construction skills gap
Mutiu is a research and communications professional.
He has a special interest in qualitative and quantitative methods of finding solutions to social and communication issues.
He currently works with Enterprations Limited, a management consulting company, which also provides a platform for working class professionals and aspiring entrepreneurs to own their business.
Enterprations offers strategic tools such as business plan, growth plan and turnaround plan among others for established and aspiring businesses.
He could be contacted via: +2348141374490, +2348062544816 or
www.infoprations.blogspot.com.ng, www.enterprations.com
More details in Legit.ng's step-by-step guide for guest bloggers.
Like other continents in the world, construction industry is the bedrock of social and economic advancement of Africa, especially of the countries that continuously prioritize building of roads and low-cost housing for their citizenry in the rural and urban areas.
Although the sector is populated with a large number of unskilled, inefficient and unsupportive workers throughout the world, Africa has been found to be the continent where the gap exists the most.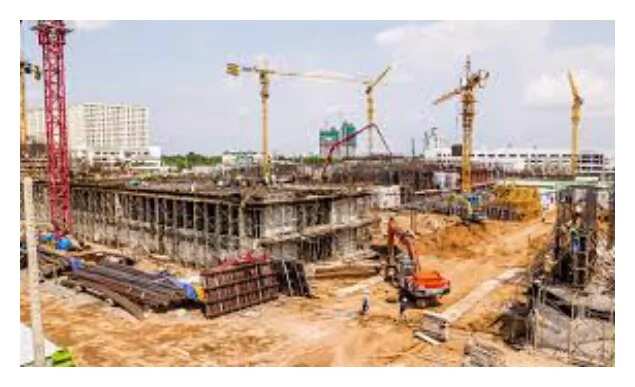 In Nigeria, the prevailing gap occurs due to qualitative and quantitative skills incongruity. On the qualitative side, majority of companies in the sector find it hard to get employable graduates despite possessing required certifications.
READ ALSO: How aspiring business owners will help Nigeria attain SDG by 2030
Quantitative mismatch happens when companies have right personnel with low and medium skills to execute various construction tasks. This reverberates among the bricklayer, trade labourer, electrician, plumber, welder, crane operator, painter, master carpenter, construction estimator than structural engineers, builders among others.
With the shortage, Nigeria has been experiencing building collapse of varied degree in Lagos, Abuja, Enugu and Jos. This indicates that sector needs right workers with right skills for the country to have low cases of the building collapse.
Over the years, these have been difficult to get to the extent that many foreign companies source their artisan manpower requirements from countries like Togo and Benin Republic, leaving the Nigeria artisans and craftsmen without job. While developing the Third National Plan (1975-1980), it was projected that 245,000 masons, carpenters and electricians would be needed within the period. Failure to get the required personnel then was attributed to the lack of full implementation of the plan.
Available statistics shows that 50 million Nigerians are underemployed due to lack of necessary skills. A recent study by KPMG shows that construction companies are struggling to recruit qualified craft labours and planners for projects. According to them, insufficient planners and project management professionals is restricting their work progress.
The sector should not be left fallow considering its strategic importance to the socio-economic development of the country at a time government is working towards the diversification of economy to create new jobs to tackle exponential youth unemployment rate.
According to the sector's experts, government at all levels and private businesses need to address the skills gap challenge headlong towards sustainable contribution of the sector to the Gross Domestic Product. Due to the sector's unprecedented contribution to the GDP which increased from 1.3% in 2012 to 3.2% in 2015, it has been recognized as Africa's largest market and expected to grow at the fastest rate in the world through 2020. For instance, it has been estimated that Nigeria is likely to spend $3 trillion in the next 30 years to construct and maintain infrastructure effectively.
READ ALSO: Is it right for companies to move to where their employees are?
There are countless job opportunities for Nigerians who have required and sought after skills in the sector. A multinational construction company like Julius Berger needs 18,000 workers at least for a multi-million naira project. Evidence has also shown that a company hires 50 persons for the construction of one-bedroom bungalow and 76 for a two-bedroom bungalow.
This indicates that if federal government wants to construct 2,000 housing units of two-bedroom bungalow annually in each of the 36 states and FCT, a total of 5,624,000 jobs would be created on an annual basis. Currently, Nigeria is having 17 million housing deficit, bridging the shortfall requires an increase in the supply of construction workers with the right skills from the academic institutions, vocational colleges and entrepreneurial-oriented training centres across the country.
A 2012 data show that Nigeria has 97 polytechnic and 133 technical colleges churning out graduates to construction sector every year. This is quite low to the number of construction-related academy of entrepreneurial extraction available in developed countries such as United Kingdom.
As pointed out earlier, the skills shortage is more pronounced among the low and medium construction workers' categories, therefore those within the high skill category such as learned and veteran engineers and builders with proven years of experience need to think beyond working for local and international companies and come to the nation's rescue by establishing training institutions, where the new entrants and existing ones will be trained on the latest best global practices in the building and construction industry.
Thus, addressing the skills gap requires the collective efforts of government and working professionals in the construction sector. Training new entrants, top up training and re-skilling are the three possible and viable business opportunities that need to be exploited as the new government under President Muhammadu Buhari aims at creating jobs for the teeming youths through construction sector across the country.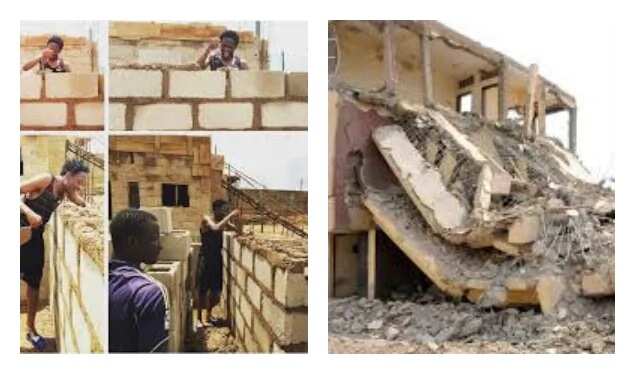 Experience has shown that construction firms do not have luxury of time and huge fund to retrain new entrants into the sector. Companies in the sector want personnel who have knowledge of health and safety regulations, interpreting contract documents, listening ability and giving attention to details, knowledge of building codes and regulations, and time management, according to a recent study.
READ ALSO: Economic recession: This is why you must tap opportunities at Nigeria's bottom of pyramid
Research studies have documented that training had significant influence on the productivity of bricklayers in Nigeria and that employees at all levels expect dynamic, self-directed, continuous learning opportunities from their employers, which are not readily available.
Providing top up training for skilled and semi-skilled workers in the industry is one of the viable business opportunities. Aspiring and existing training entrepreneurs need to develop a continuous learning model for the sector.
Emerging technologies and new practices have made re-skilling of the existing workers paramount to cope with changes in skills requirements occasioned by the advances. Companies are demanding for builders, architects, bricklayers with proficiency in construction information technology and relevant construction software packages usage.
To close the gap quickly, governments, professionals in the sector and aspiring training entrepreneurs need to collaborate and borrow a leaf from WorldSkills. This is a global collective voice for skills excellence and development in industries highly driven by vocational manpower across the world. Through international cooperation and development between industry, government, organizations, and institutions, WorldSkills promotes development of sustainable skills for industries.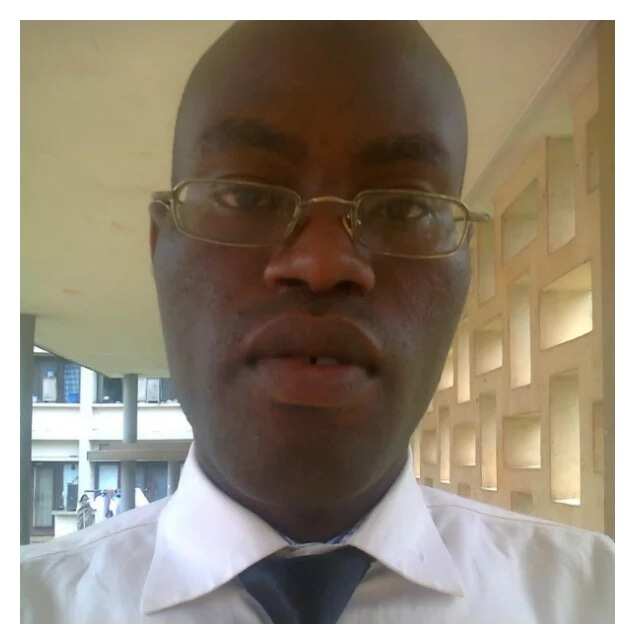 The views expressed in this article are the author's own and do not necessarily represent the editorial policy of Legit.ng.
Legit.ng welcomes writers, bloggers, photographers and all sorts of "noise makers" to become a part of our Bloggers network. If you are a seasoned writer or a complete newbie – apply and become Nigeria's next star blogger.
Send us some info about your career, interests and expertise and why you'd like to contribute to the Blogger Network at blogger@corp.legit.ng Also, please send us the link to your blog and three examples of your work.
More details in Legit.ng's step-by-step guide for guest bloggers.