- Mike Adenuga, according to Forbes, was the only Nigerian billionaire whose net worth increased in 2016
- Adenuga's net worth increased $2.7 billion to $5.8 billion since December 31, 2015
According to Forbes: "The continent's biggest gainer — in both dollar and percentage terms – is Nigerian oil and telecom tycoon Mike Adenuga, whose net worth increased $2.7 billion to $5.8 billion since December 31, 2015.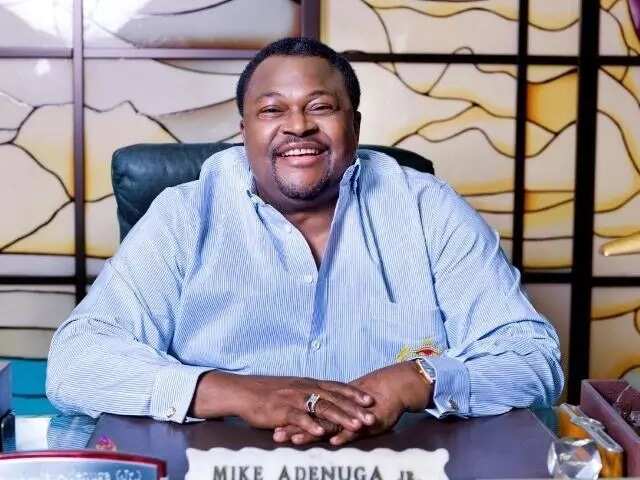 READ ALSO: Buhari, Senate determined to end recession in first quarter 2017 - Senator Bassey
No other African billionaire added more than $1 billion to his or her net worth in the past year. Overall, the combined net worths of African billionaires decreased $3.1 billion in 2016."
While Adenuga's net worth has increased since the beginning of 2016, it has dropped significantly since March 2016, when Forbes valued his fortune at $10 billion on the 2016 Billionaires List. Since then, his net worth has dropped $4.2 billion, due to the devaluation of the Nigerian Naira and the country's struggling oil sector. Adenuga was the only Nigerian billionaires whose net worth increased this year.''
Aliko Dangote, the richest Nigerian and Africa's richest man, saw his fortune drop nearly 28% to $12.4 billion over the course of 2016.
READ ALSO: NYSC indicted in corps member's death - Police report
After Adenuga, South African mining billionaire, Patrice Motsepe and Egyptian billionaires Nassef Sawiris and Naguib Sawiris were the next biggest gainers in Africa, each adding $500 million to their fortunes over the year.
Egypt and South Africa were the only African countries where more than half of the country's billionaires got richer in 2016. In both, four out of seven billionaires added to their wealth in the past year. In Nigeria, meanwhile, only one of four billionaires got richer this year.
Meanwhile, five Nigerians made the Forbes list of 30 most promising young entrepreneurs in Africa in 2016.
Those on the list are people who have carved a niche for themselves in various businesses and are incredibly motivated.
Watch a video of Forbes' richest people in Africa below:
Source: Legit.ng