The federal government has penned down N180 million for social media influencers to help boost the government's battered image in 2017.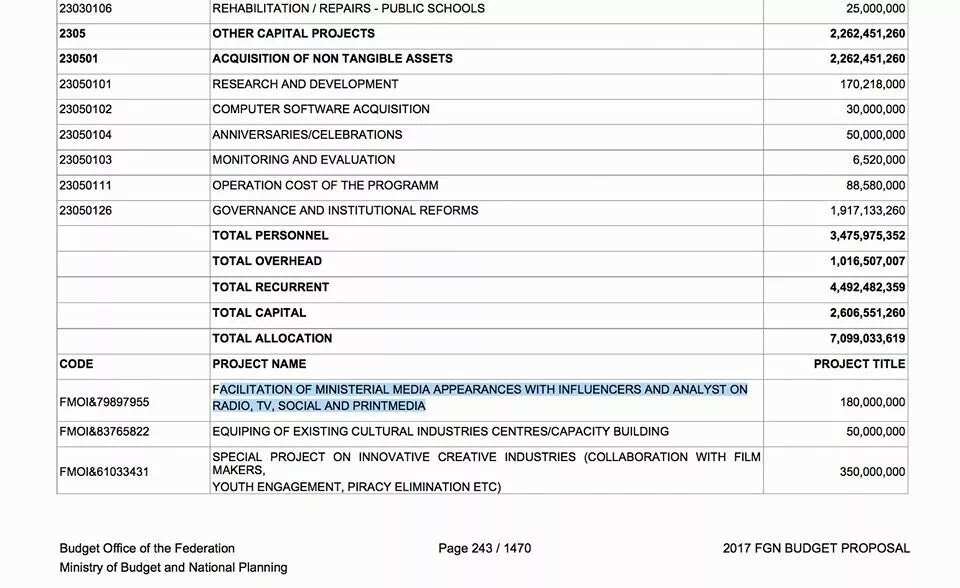 The Muhammadu Buhari administration which came into power last year riding on a well planned public relations campaign with the slogan 'CHANGE' has seen its public ratings crashing like a pack of cards in the last few months.
Aware of its depleting image in the eyes of the public, the government through the ministry of information and culture budgeted N180 million to pay social media influencers in 2017.
This was contained in the 2017 Appropriation Bill presented to a joint session of the National Assembly by President Buhari last week.
Social media influencers are people who wield influence through social media. They are regular people offline but are celebrities online with powerfully engaged social media followings.
The Buhari campaign team engaged them before the 2015 general elections and have stuck with them ever since.
One of such influencers, Tolu Ogunlesi was also appointed by the Buhari government to coordinate its social medai team.
Meanwhile, some Nigerians on micro-blogging site, Twitter, have expressed disappointment on the action of the government.
Legit.ng observed some of the comments. Read below:
The jokes....
A new name for the budget?
The lobbying has started....
More money means more work....
Social media desperation?
2017: The year of social media defenders....
We await the answers....