Special Report: From labour room to the morgue: How Nigerian women are dying during childbirth (Part 2)
Editor's Note: Nigeria has the highest maternal death rate in the world second only to India in fatality rate according to the 2016 World Health Organisation report. In the second part of his report, Legit.ng's Bayo Olupohunda examines the depressing statistics of maternal deaths, the role of traditional birth attendants and how corruption and poor health care system fuel maternal deaths in Nigeria.
Read the first part HERE
Grim maternal mortality statistics
According to the World Health Organisation (WHO) report "Trends in Maternal Mortality: 1990 - 2015, "an estimated 830 women die from avoidable causes related to pregnancy and childbirth every day. At the country level, Nigeria and India are estimated to account for over one third of all maternal deaths worldwide in 2015, with an approximate 58 000 maternal deaths (19%) and 45 000 maternal deaths (15%), respectively."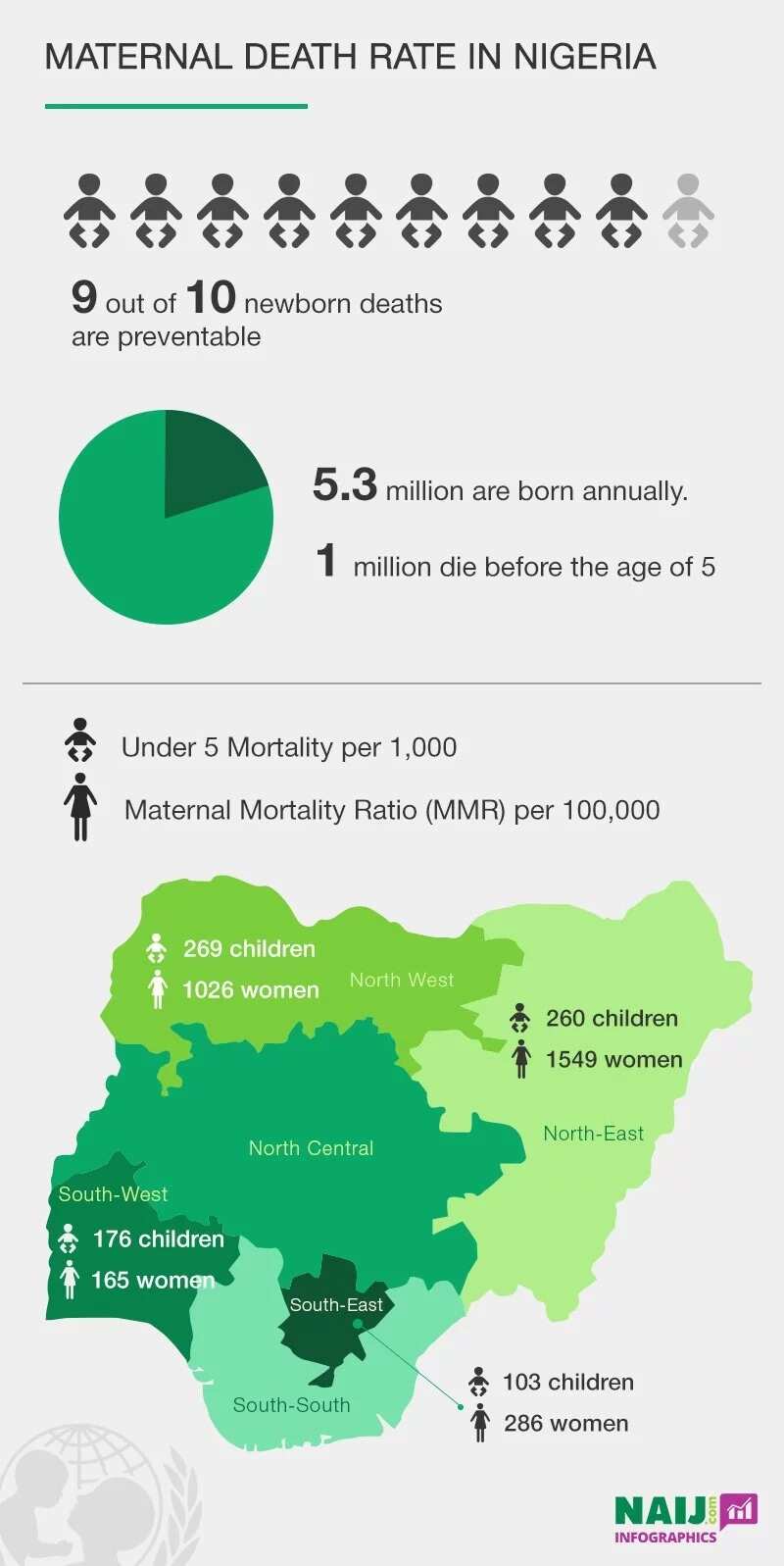 Other indices of the extent of maternal death in Nigeria are much worse.
A report by the United Nations Children's Emergency Fund, UNICEF revealed a scourge that has become endemic. UNICEF reports that "Every single day, Nigeria loses about 2,300 children under five and 145 women of childbearing age. This makes the country the second largest contributor to the under–five and maternal mortality rate in the world." The report also revealed that "for every 10 minutes, one woman dies on account of pregnancy or childbirth in the country.
Africa still too risky for women
According to the WHO report, "in 2015, with sub-Saharan Africa alone accounting for roughly 66% (201 000) of global maternal death, the continent is considered the riskiest region in the world for dying of complications in pregnancy and childbirth." Also in 2015, the Maternal Mortality Rate (MMR) by the WHO had also rated Nigeria among five countries in sub-Saharan Africa with the highest number of maternal death in the world.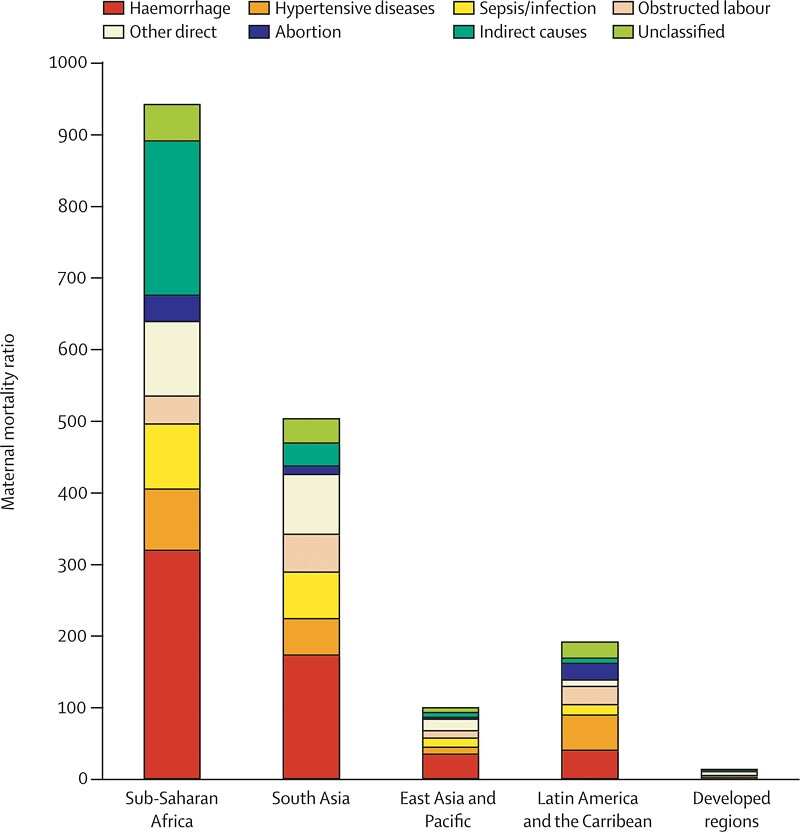 The MMR is calculated by taking into consideration "the deaths of women while pregnant or within 42 days of termination of pregnancy, from any cause related to or aggravated by the pregnancy or its management". According to experts, maternal deaths occur particularly in areas where women have many babies in short time spans under malnutrition, poor hygiene conditions and lacking access to medical treatment. In a more troubling scenario, the National Demographic Healthy Survey placed the National Maternal Mortality rate at 545 per 100,000 live births. UNICEF's estimation of the incidence of maternal mortality in Nigeria is from 800 per 100,000 to 1,100 per 100,000 live births!
These gruesome statistics point to deeper problem
READ ALSO: Two women die after child birth in Lagos
Planning to fail
The five-year National Strategic Health Development Plan (NSHDP) developed in 2010 and implementable till 2015, with the goal of improving the health care of Nigerians through the development of a sustainable health care delivery system failed even in the implementation stage.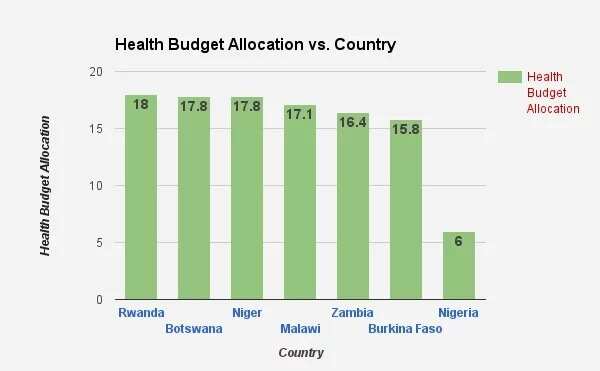 The health plan had targeted a maternal mortality ratio of 273 per 100,000 live births in 2013 and 136 per 100,000 live births in 2015, which would have reduced mortality to one-third ratio between 2010 and 2015. Part of the provision of the plan was that a percentage of the three levels of government - federal, state and local government budget allocated to the health sector should be scaled up from 5% in 2011 to 15% by 2015.
But like everything in Nigeria, many targets in the NSHDP was not met as the most recent figure given by the Nigeria Demographic and Health Survey is 576 per 100,000 live births while the government's spending on health has varied from 4% to 9% between 2001 and 2013, according to analysis by NOTAGAIN campaign. The health budget also declined from 6.07% in 2012 to 5.61% in 2013 and climbed slightly to 5.6% in 2014.
Traditional birth attendants: Partners or part of the problem?
Nkantu Oku lost her wife in early 2016 when the family chose to consult a traditional birth attendant.
"We chose traditional birth attendants over hospital because we had our first child safely there, But when we decided to have second baby there. Complications beyond the know-how of the TBA occurred and my wife died but the baby survived."
Mr Nkanta is one among many Nigerians who still considers traditional birth attendants a safe way of delivery in spite of the dangers associated with the traditional practice.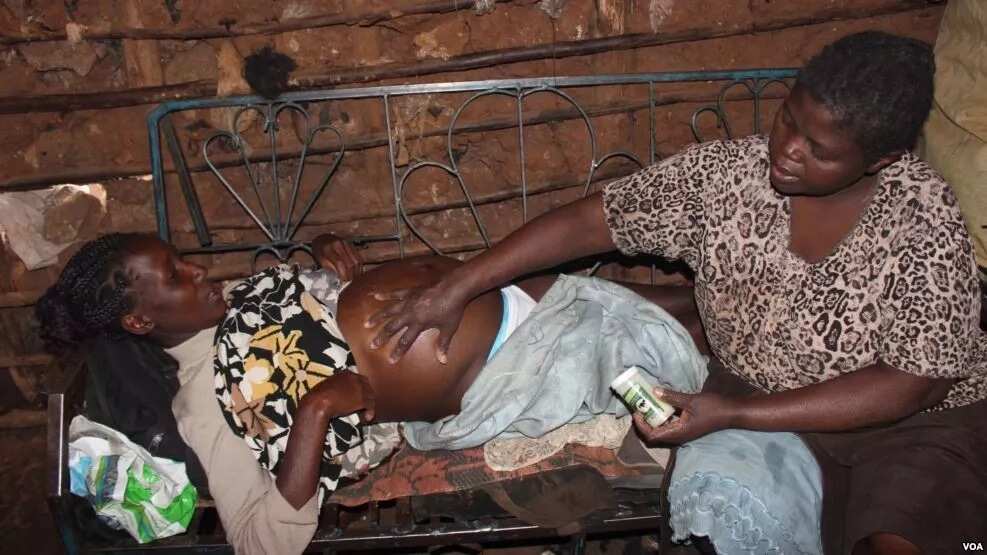 But traditional birth attendants have a long history in pre and post- colonial Africa. For ages, despite having no formal training, traditional birth attendants have provided the maternal care needs of many African communities. Traditional birth practices are rooted in deep cultural beliefs.
A 2014 study by MedCentral found that "in many Sub-Saharan African and South Asian countries, more than 50% of all births occur at home, and these countries also tend to have the highest maternal and new-born mortality rates. Home births are most common in rural areas and among poorer women and many of these births are attended by Traditional Birth Attendants".
Investigations by UNFPA also confirmed that more Nigerians prefer the traditional birth attendants to health facilities. In 2013, according to findings, 154,304 attended antenatal at the Primary health care (PHC) centers, while only 16,699 delivered. The same trend continued in 2014, where between January and August, 121,451 attended PHCs for antenatal, but only 13,000 delivered there. According to BioMed, while task shifting is crucial to achieving health related SDG goals, health workers are divided about the roles of the TBAs given the high rate of fatalities.
READ ALSO: Mother dies after doctor leaves baby's head in her womb
Corruption fuels poor health care
For several years, poor budgetary allocation to the health sector and stealing of resources by corrupt government officials have ensured public health funds have disappeared into private pockets.
According to Comrade Ibrahim M. Zikirullahi the Executive Director of Resource Centre for Human Rights and Civic Education): "Nigeria's scary maternal mortality indices are fueled by decades of looting from the public till by the political elite and the people's indolence to hold political office holders to account."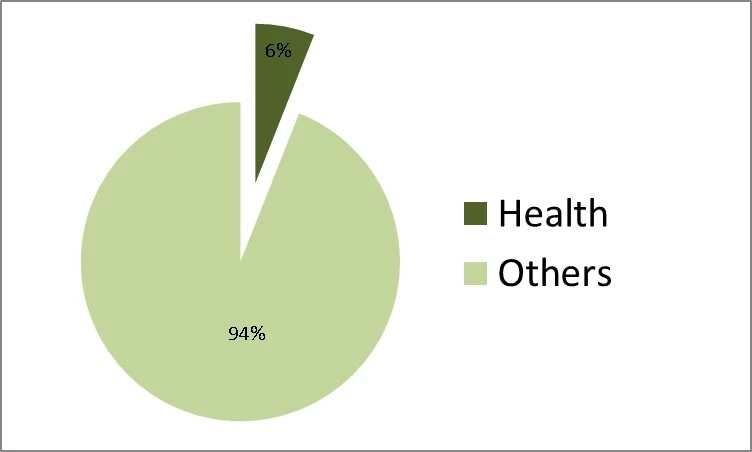 Failed promises
In 2009, at a health care summit in the nations capital with the theme "Accepting collective responsibility for improving our health in Nigeria", stakeholders set deadline to several health targets including reducing infant mortality rate increasing budget allocations to the baseline level by at least 25% each year towards achieving the Abuja Declaration target of 15%; committing to at least 90% budget release and 100% utilization by the end of the year; reducing maternal mortality ratio by a third which was at the time (136/100,000 live births) from 545/100,000 live births by 2015. Sadly, none of the targets were as the indices have worsened.
Economic impact of high maternal mortality rate
Maternal mortality rate impacts on the Gross Domestic Product (GDP) especially in sub-Saharan Africa that has the highest rate of MMR in the world. According to a 2006 study on 'Effects of maternal mortality on gross domestic product (GDP) in sub-Saharan Africa' by African Journal of Health Sciences, the maternal mortality of a single person was found to reduce per capita GDP by US$ 0.36 per year.
The study revealed high maternal mortality rate has significant negative effect on GDP. "Thus, as policy-makers strive to increase GDP through land reform programs, capital investments, export promotion and increase in educational enrollment, they should always remember that investments in maternal mortality reducing interventions promises significant economic returns." the study concluded.
Medical expert reacts
A culture of abuse
In many public public hospitals across the country, pregnant women mostly from poor background are serially abused by hostile nurses and other medical personnel during ante-natal sessions and roughly treated during labour. An eye-witness, Ajibola Islamiyat Adepoju, related her experience with a culture that has become ingrained in Nigerian public hospitals:
"I witness an act of negligence some years ago when I rushed a young lady to a hospital. She went into labour but the nurses kept shouting at her that it's not time. In spite of her distressful condition, they isolated her alone in the labour room. not knowing that it was because their doctor was just on his way to the hospital. I decided to join the lady in the labor room since she was alone and screaming that her baby is coming. To my greatest shock I realised that it was true and the baby was actually completely out, I screamed and rushed out to get the nurses. The lady is alive but she lost the baby."
Such negligence and unprofessional conduct are common features in many hospitals today.
Maternal health and child bearing as human right
Many international human rights frameworks have highlighted adequate care and protection of women during pregnancy and childbirth as human rights issue. Disrespect and abuse during childbirth is also an important part of the framework. Also, chapter II (article) 17(3)(d)) of the Nigerian constitution requires all organs of government, authorities and persons exercising legislative, executive or judicial powers to ensure adequate medical and health facilities for all persons in Nigeria.
The United Nations described human rights "as rights which are inherent in our nature and without which we cannot function as human beings'. The right to quality health (including maternal health) is an important duty of government because it signatory to international laws and instruments such as the Universal Rights of Women Rights of Child Bearing Women
Universal Declaration of Human Rights, The Convention of the Elimination of all Forms of Discrimination against Women (CEDAW), The Convention on the Rights of the Child, and other regional treaties like The African Charter on Human and Peoples' Rights. But with the growing statistics of maternal death. Nigeria has failed its citizens.
From MDGs to SDGs and Nigeria's track record of failure
In 2000, Nigeria joined other members states of the United Nations to pledged to work towards a series of Millennium Development Goals (MDGs). These goals included the target of a three-quarters reduction in the 1990 maternal mortality ratio (MMR; maternal deaths per 100 000 live births), to be achieved by 2015. This target (MDG 5A) and that of achieving universal access to reproductive health (MDG 5B) together formed the two targets for MDG 5: Improve maternal health.
But in spite of the resources committed to reducing maternal deaths, Nigeria was among the countries that failed to meet the target with the country and India are estimated to account for over one third of all maternal deaths worldwide in 2015, with an approximate 58 000 maternal deaths (19%) and 45 000 maternal deaths (15%), respectively.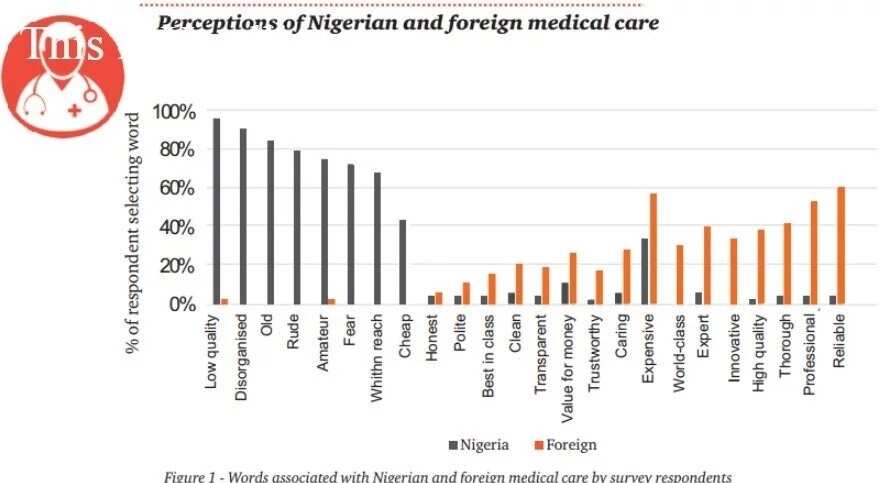 Ending circle of death
According to the WHO, "achieving the SDG target of a global MMR below 70 will require reducing global MMR by an average of 7.5% each year between 2016 and 2030". While the realities are grim for Nigerian women given the history of institutional failures, corruption and poor budget allocation to health; reducing the human tragedy the scourge has become is still achievable.
Genevieve Dozie, an obstetric nurse with the Maimonides Medical Center told Legit.ng:
"A network of numerous specialists work as a team to bring about positive outcome with pregnancy and childbirth. It is much more than doctors and politicians. It takes conscience, dedication, accountability, liability on the part of healthcare workers. The art of childbearing streams from periods of family planning, fertility, prenatal, laboring, immediately delivered down to post partum period. Any death around this period is still an obstetrical mortality.
"The doctor may have the knowledge, expertise and the money is there, but if he has no conscience, much may not be achieved. In some foreign countries, doctors own practices but they don,t own hospitals. They bring their patients to the hospitals and follow the hospital protocols in the care of their patients. Hospitals could sue the provider if he or she is negligent.
"Patients are accountable to keep their appointments and follow their providers, advice. Adequat resources, state of the art equipment and Health care workers adequately paid. With education, social and medical advocacy, we will go a long way in minimizing the frequency of obstetrical mishaps in Nigeria," she concluded.
In Nigeria, maternal deaths pose an unending tragedy for women and families. For many pregnant women, giving birth has become one of the scariest experiences of motherhood. Many pregnant women dread the possibility of going into labour and never returning alive.
At the Akodo General Hospital in Epe suburb of Lagos on a sunny afternoon in November, a small crowd formed a prayer circle outside the main lobby leading to the labour room. They were seeking divine help for a family member in labour. Their anxiety and distressed looks paint a picture of a health care system in crisis. The challenge for the Nigerian government will be to prevent more women from dying during child birth.
Source: Legit.ng