Special Report: From labour room to the morgue: How Nigerian women are dying during childbirth photos, video (Part 1)
Editor's Note: The 2015-(2016 updated) Maternal Mortality Rate report by the World Health Organisation and other local and international MMR indices have rated Nigeria as the second country after India with the highest cases of maternal deaths globally. Legit.ng's Bayo Olupohunda spoke to families who have been victims of maternal deaths and examines why many more Nigerian women are dying during childbirth.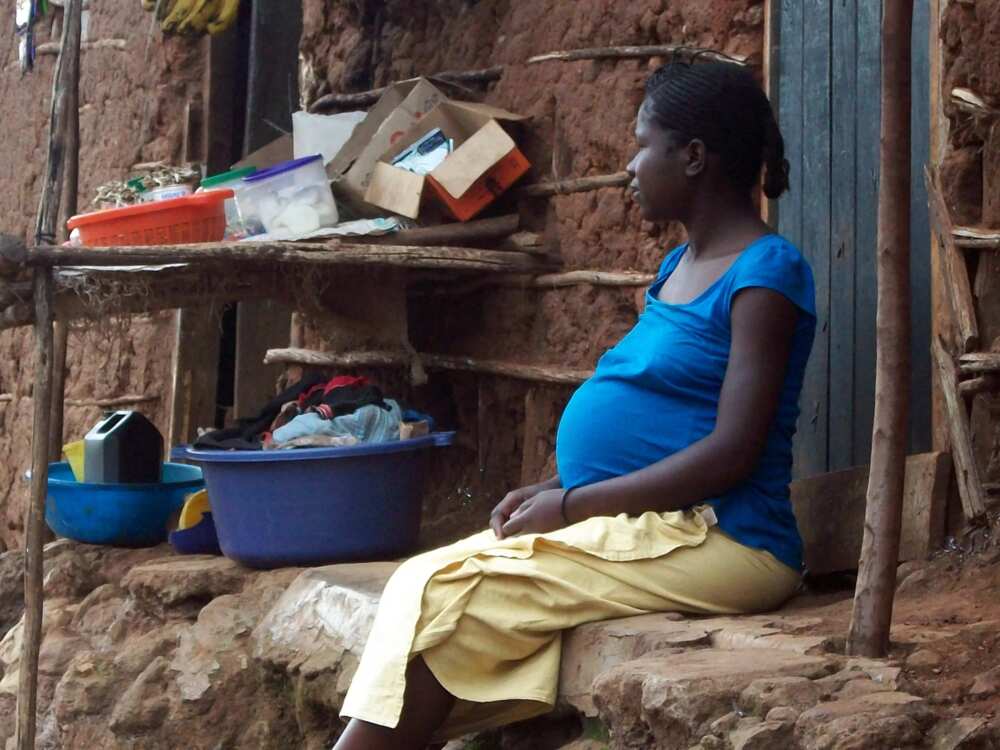 'Till death do us part'
"I watched my wife as she breathed her last a few days after she had gone through a gruesome Cesarean section. She never recovered from the complications that resulted from the surgery as she died at a public hospital in Lagos," a grief-stricken Mr Lanre Fadehan whose wife died during childbirth told me in the Lagos apartment he once shared with his wife of eight years.
As darkness falls, the room darkens and the pall of grief in the household morphed into eerie silence punctured occasionally by the gentle sobs and sighs of sympathizers. On the wall hung the wedding picture of the smiling couple who had some years ago sworn to the marital vow of "till death do us part".
But on this day, as mourners sat in the shadow wearing grim faces, the irony of the vow suddenly assumed a macabre meaning. Mr Fadehan and other victims of maternal death represent a new and increasing generation of Nigerians who have lost a wife, daughter, sister, niece, aunt and mother during childbirth.
They are devastated and too traumatized to be consoled.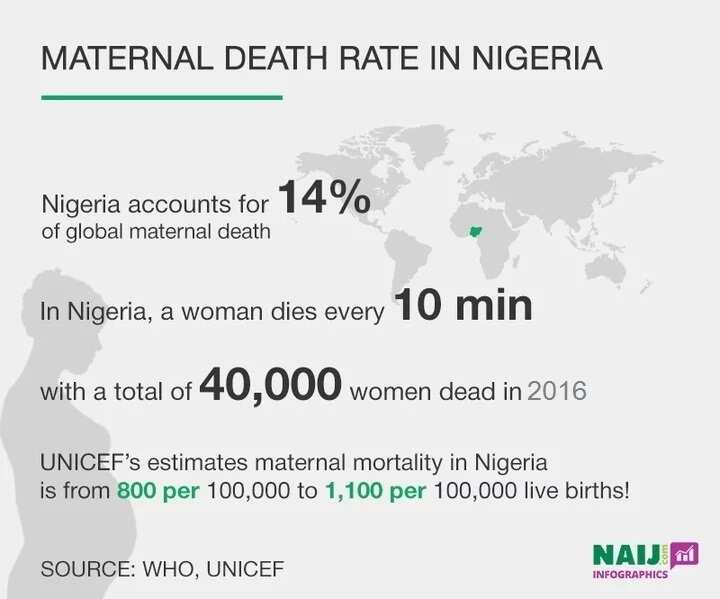 They feel the corruption, negligence and injustice of the Nigerian broken health care system but are too poor and vulnerable to fight for justice under the Nigerian constitution and various international treaties on women's right to childbearing Nigeria has ratified.
Victims of maternal death seem to have sworn to a self-imposed oath of silence because they fear official backlash as they are faced with no choice but to return to the death chambers called public hospitals and their glorified private counterparts that are not more than mere 'consulting clinics' with many of them run by charlatans and quacks who thrive in Nigeria's broken health care system.
READ ALSO: Senate President's wife decries alarming rate of women dying at childbirth
According to a 2010 Pricewaterhouse Coopers report, the Nigerian elite class spends $1 billion on medical tourism and their childbearing needs, while the majority bottom poor are left to die in public hospitals or endure the uncertainties of delivering through traditional birth attendants which often end in fatalities.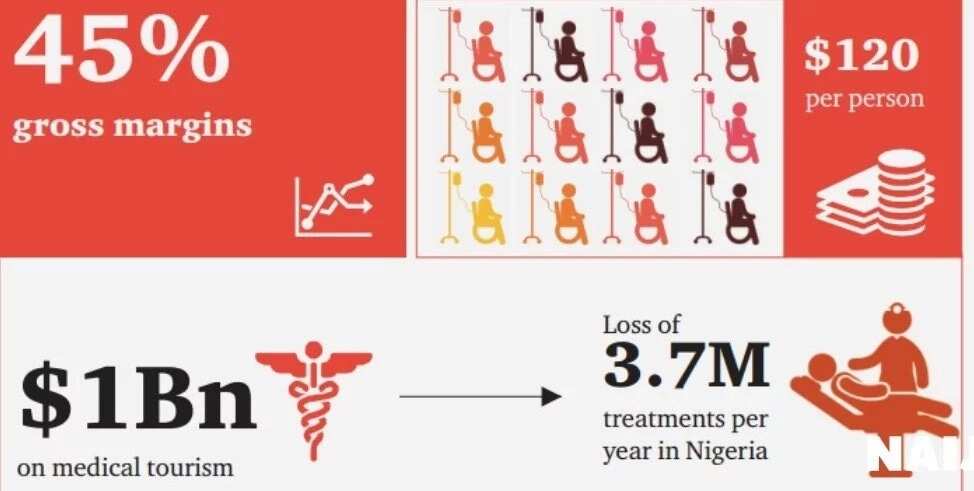 Many have also endured abuse from health workers and hostile nurses who hurl invective at pregnant women during ante-natal sessions and in labour rooms. across the country. So the victims of Nigeria's dysfunctional health system suffer twice over in silence carrying the scars for a life time.
But many victims of maternal deaths are narrating agonizing tales of pains and trauma of losing their loved ones. But many are also victims of their own poverty and ignorance - two major factors that fuel high rate of maternal deaths in Nigeria.
These tales of death told by victims and families of women lost in childbirth paint the picture of why Nigeria has the second highest incidence of maternal and infant mortality rate in the world.
Chronicles of a human tragedy: victims' families speak to Legit.ng
Mr Fadehan narrates shocking details leading to wife's death
Mr Tamara Thankgod's wife bled to death
I blame the hospital for my wife's death. They shouldn't have forcefully removed the leaves used in stopping my wife's bleeding by the birth attendant. I know it sounds strange. Truly, we were told at the hospital that my wife could only deliver through cesarean operation because her placenta was blocking the entrance of the uterus.
But because we were told that the position of the placenta could be changed by a traditional birth attendant, we registered with one at Ese Odo local government area of Ondo state, and she was treated. But on her delivery day, the placenta came first before the baby. After the baby came, she started bleeding. The traditional birth attendant attempted to stop the bleeding with dry leaves. We told them this at the General Hospital but instead of the doctor to take necessary precaution, he removed the leaves with force and my wife bled to death.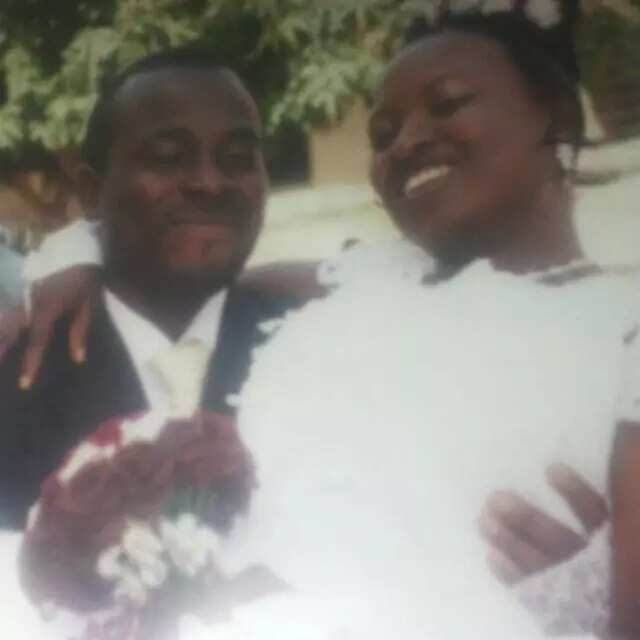 For Mr Wale Olumekun, it was faith gone wrong
The doctor asked us to prepare for blood transfusion but we used faith and decided to patronize a church maternity. We first registered at the Okitipupa General Hospital. At the hospital, we were told that my wife needed blood transfusion for delivery. But we believed that God can do it so we went to a church maternity (name withheld) center here for delivery. During the delivery, things became complicated and my wife was eventually rushed to the General hospital but unfortunately after delivery, she couldn't make it. But my baby made it. Ever since then, I have been wallowing in self-regret. Honestly, I didn't know what came over me by ignoring the doctor's advice.
Mrs Adeola lives to tell the story but lost her baby
Two days before I went into labour, scan revealed that the baby was doing fine but on delivery date, the baby had decayed in my womb. I registered with the General hospital here in Okitipupa and with a church maternity and this year June, all government hospitals in Ondo State were on strike so I started having my regular check-up at the church maternity.
Two days before I went into labour, I did a scan and it revealed that there was no problem with the baby but strangely, on my delivery day, it was discovered that the baby had decayed. It was very strange. I went into labour but when it became prolonged, a doctor was called upon. But when it became complicated for him, he had to forcefully dip his hand into my womb and brought the baby out. The baby's body has even started peeling.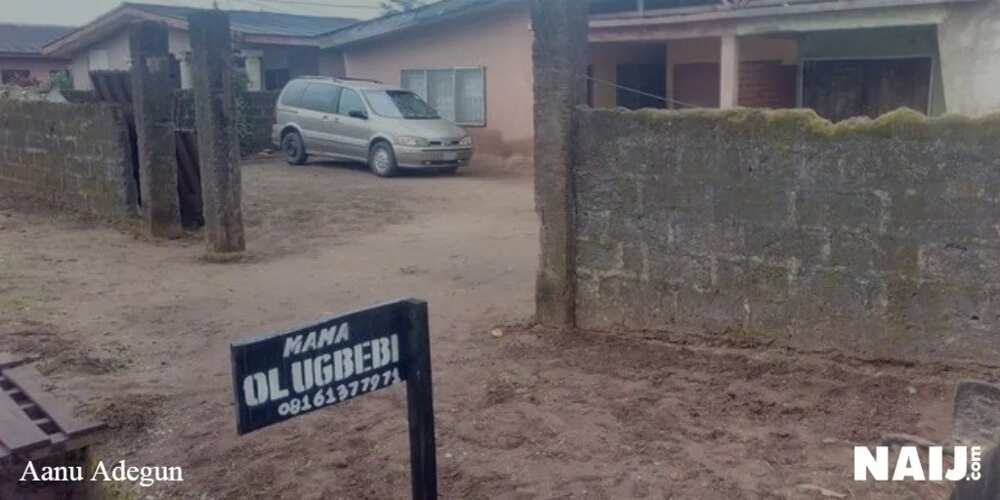 Mr Sola Adenikinju's wife lost too much blood
My wife died of bleeding after a successful delivery. Sometime around August, my pregnant wife had a successful delivery at the residence of a traditional birth attendant here in Ikotun, but unfortunately, her placenta did not follow. We rushed her to Isolo General Hospital, but she bled to death on getting there.
Mr Adekunle Ololade lost both his wife and baby
My wife died on getting to the hospital after three days of labour at "Iya Agbebi's' place. Late last year, I took my wife to Iya Saida, a traditional mid-wife here in Agric, Ikorodu but after three days of labour, I eventually took her to Ikorodu General Hospital. The nurses reluctantly admitted her and after some hours, she was taken to the theatre to be operated on. Unfortunately, she didn't survive the surgery. Another painful aspect of it was that the baby was brought out successfully but he didn't make it eventually. I was told that the baby had exerted himself too much and was too weak to stay alive.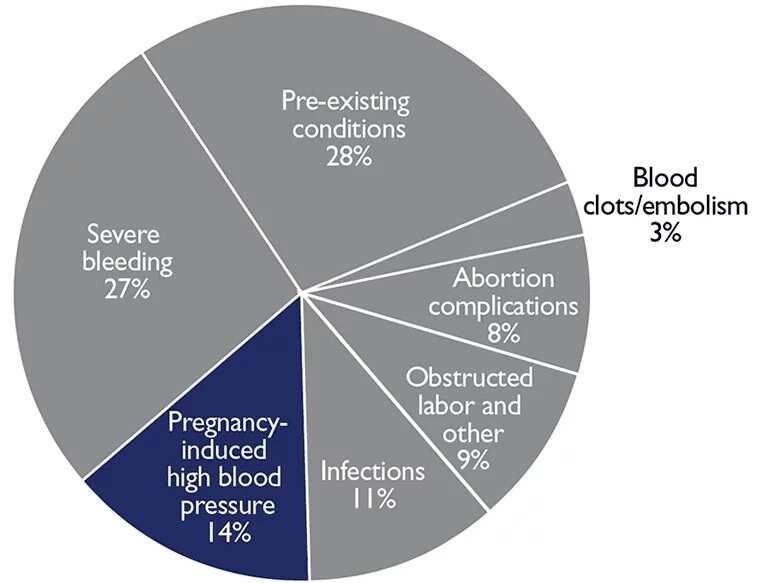 READ ALSO: Nigeria has the highest cancer death rate in Africa - WHO
The true story how Mrs Bimbo Adekola lost her sister
The traditional midwife used her hand to press my sister's bump to aid her delivery but instead, the baby and her womb came out together. It was early this year, precisely on the third of February, I received a phone call from my sister's husband around 11am that she was in labour. I hurried over from my place at Ogijo and we took my elder sister to one Mama Agbebi (traditional birth attendant) at Ogolonto, Ikorodu area of Lagos state. I can't even recollect the name of the street but on getting there, she checked her over and told us that the baby is still far from coming. She asked us to wait till five in the evening.
Around three in the afternoon, my sister started wailing and the women checked her again. This time, she asked the husband and Sade, my sister's daughter to leave the room. I was with her and she asked me to help her. She did all the motions and eventually, tried to help my sister aid the delivery by gently pressing the upper end of the bump. Suddenly, there was a gush and before me were my sister's womb and the baby inside it.
Expert reacts on the causes of high maternal death rate in Nigeria
I screamed and the husband and daughter rushed in. At that instant, we forgot the baby, making all efforts to save her life but before we could rush her to Ikorodu General Hospital, my sister gave up and the baby, a girl was lost too. We never reported the case to the police.
Editor's Note: The second part provides grim statistics into maternal and child mortality rate in Nigeria.
Read the second part HERE
Source: Legit.ng