Happy birthday to the president of the Federal Republic of Nigeria, Muhammadu Buhari who was born on this day 75 years ago.
We all have that one thing we are always going to need and cannot do without, from our phones to fashion items.
Just like every other person, President Buhari has things that he cannot do without.
To celebrate his birthday, Legit.ng brings you 6 things Buhari cannot do without.
1. His signature glasses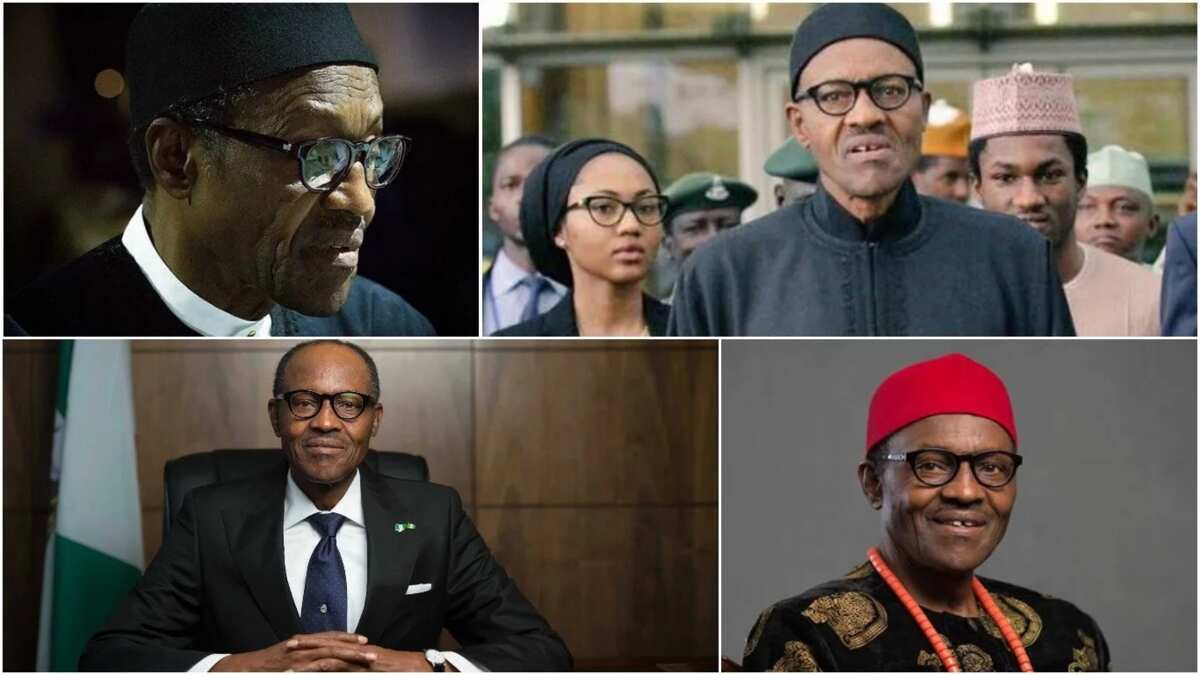 The president is a man of class and those his horn rimmed geeky glasses by the American fashion designer, Tommy Hilfiger are to die for. On rare occasions, he has been spotted without those classy glasses of his and he still looked handsome as ever.
2. His diary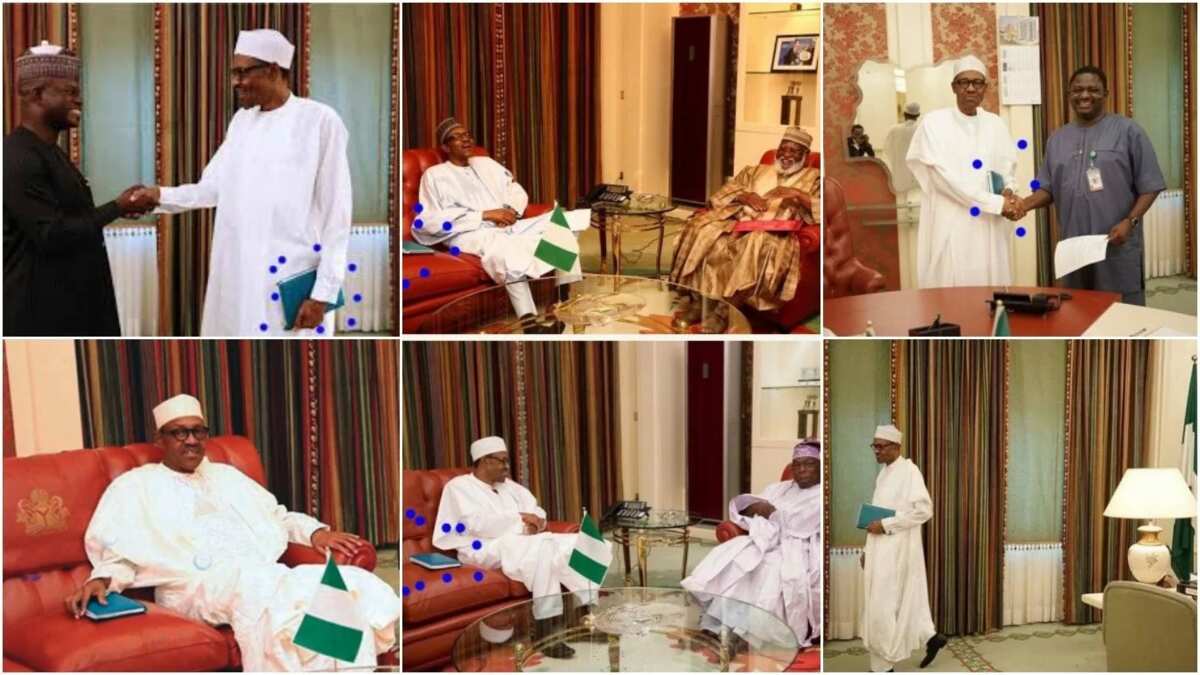 There is this blue-coloured diary that accompanies the president wherever he goes. It seems to be one of his essential accessories. What is in Buhari's blue dairy?
3. Newspapers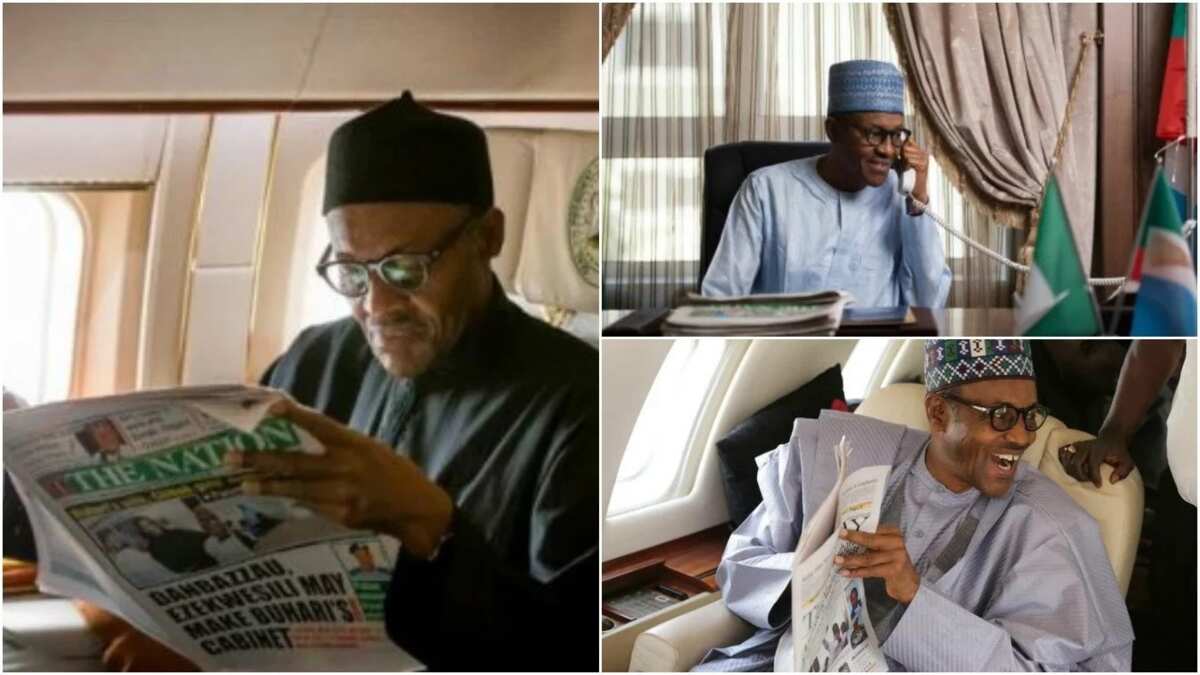 The president cannot do without reading newspapers. He has to stay updated on what the media is saying. Several photos show the president going through some Nigerian dailies.
4. His cap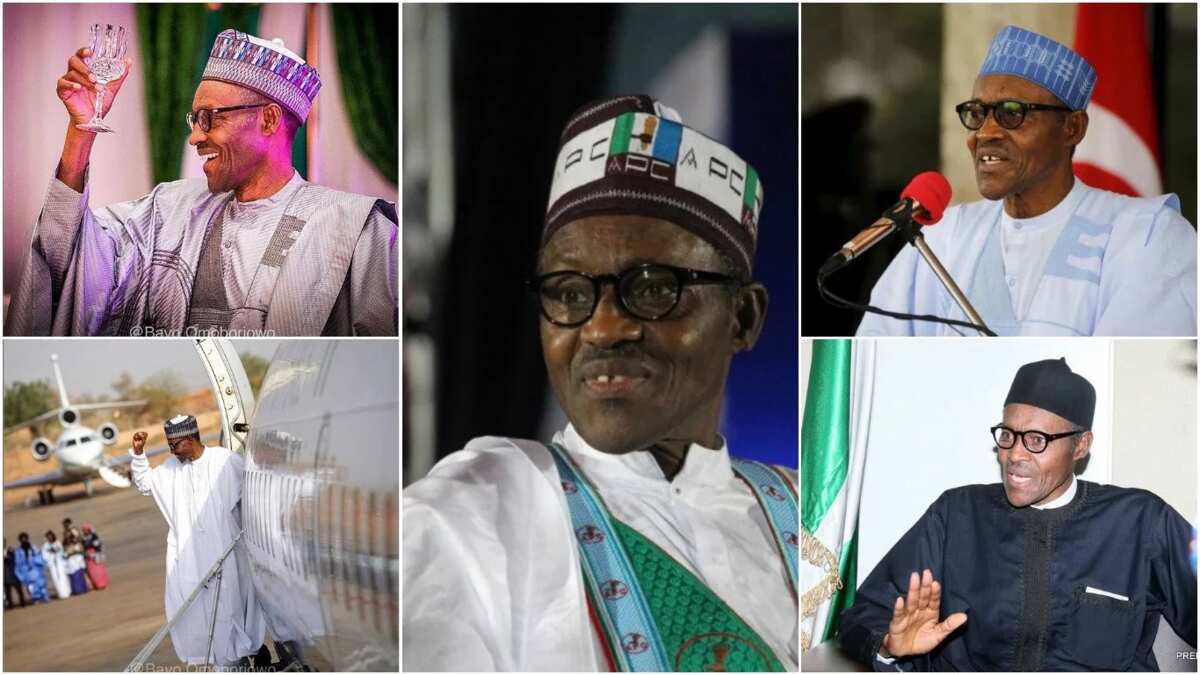 Buhari loves to accessorize his traditional attires with his stylish caps. It is very rare to see him without his caps which come in different colours. His cap, especially the northern one has become a trend among Nigerians.
5. Gadgets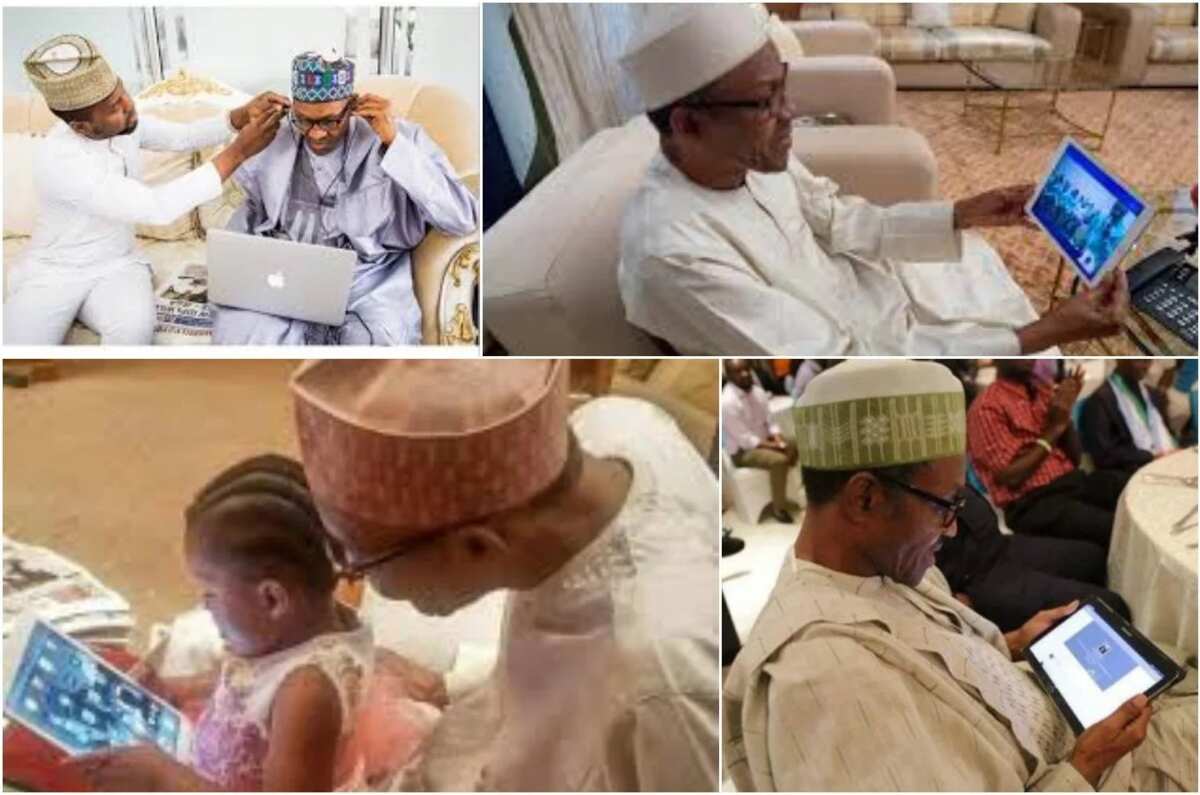 The president does not want to be left out in the technology trend. Just because he is old does not mean he has lost touch with reality. He has a number of apple products which he does not fail to flaunt.
6. Wristwatch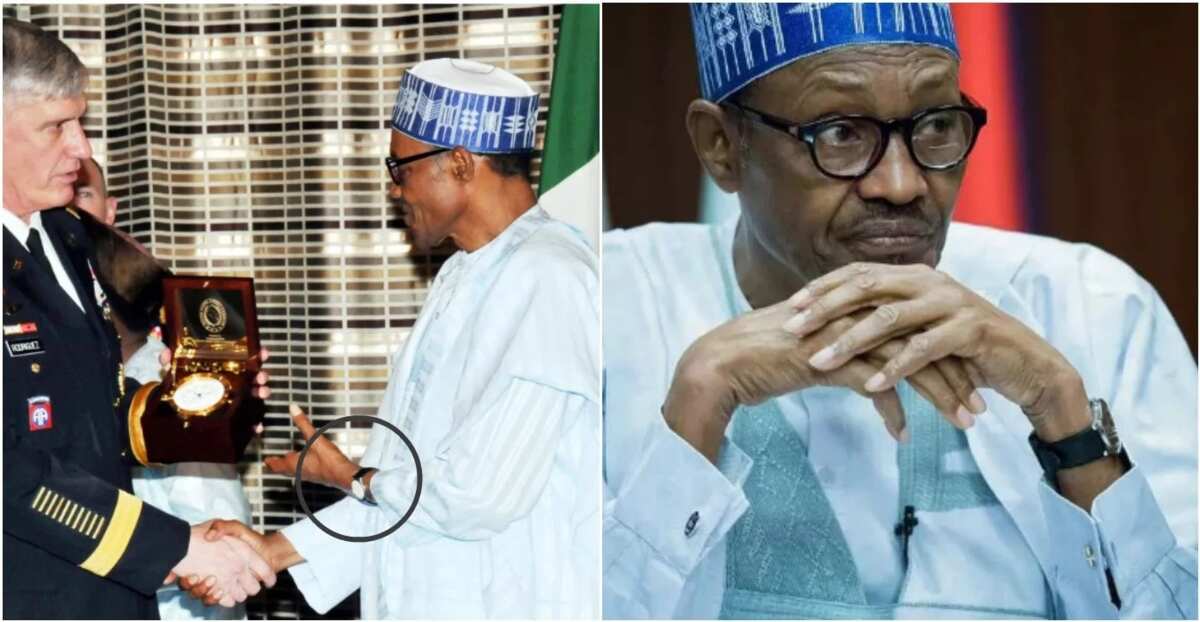 Buhari is a man who prefers to wear modest-looking wristwatches. His elegant black leather strap wristwatch is rarely seen as it is often tucked under his long sleeve kaftan.
Legit.ng had earlier reported that former President Goodluck Jonathan congratulated the president on his 75th birthday calling him a rare statesman
Buhari's 2019 posters have flooded the streets of Abuja on Legit.ng TV
Source: Legit.ng