Editor's note: Eleta Oluseyi Kelvin, the Legit.ng partner blogger, writes about three magic words that can transform your career..
Kelvin is the principal founder of HopeDose International a platform that specialises in real life coaching and career development.
More details in Legit.ng's step-by-step guide for guest bloggers.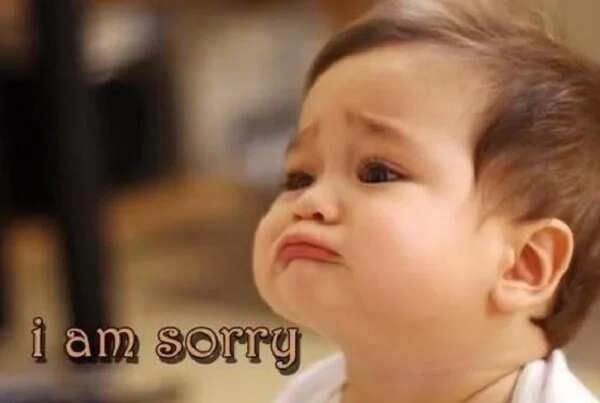 When we say something is magical, we mean it's none explainable and undefined, but yet very effective. These three magical words stand as a gift to humanity. It ushers you into a realm you are not even qualified for. Let's start by explaining what these three magical words really are; but before that, there is need to know that if you are not used to one, you will fine it difficult to use the remaining two and also there is need to overcome PRIDE, as that is the only thing that can hinder you from using these words effectively. An arrogant man will find it extremely difficult to use any of these words as they always believe that all they have is by their wisdom and might. These words and their applications are briefly explain below;
1. Thank you (magic word number 1)
This is a word that exists in all languages spoken on earth. Everyone born under the sun is acquainted with the use of this word. Saying thank you qualifies you to receive another kind gesture (which I called unmerited favor). We all want to feel appreciated in everything that we do. This word nurtures our ego, it gives us as human a sense of satisfaction and assurance that what we have done was truly appreciated. It's a confirmation word.
While I was an undergraduate I happened to reside very close to a house whom the owner happens to be the governors father of the State. Now there came a time, that the governor's father installed a transformer at the front of his house and generously he decided to share this transformer with the entire neighborhood. A month passes, four months passed and we were all enjoying an uninterrupted power supply.
READ ALSO: I owe it all to mom (A good lesson to all Nigerian parents)
But suddenly the man decided to cut off all the distributing channels and we were left in total darkness, back to our epileptic power supply. People in the area began to say all manner of bad things about this man. But few weeks interval, the governor's father decided to speak for himself and his words were; "not a single person in this whole area knocked on my door to thank me for providing a transformer. So my thought was that the people were not really in need of it" after hearing what he has to say, there was silence everywhere. We lose access to the transformer just because of lack of appreciation and gratitude.
Lack of gratitude shows that you have a bad attitude. Kill your ego, get ride of that pride in other not to miss what you truly deserve. Not that the man was right for disconnecting the transformer, but what he felt was depressing and he felt used. His emotions took over and he reacted. Saying thank you open a door that can never be shot and it speedily connects you to an unending realm of breakthrough.
2. Please (Magic word number 2)
This word has the capability to get you what you don't even deserve. You automatically get what you want only by saying please. Saying please can make way for you where there seems to be no way, saying please creates an atmosphere of responsibility. Why is that so? This is because the receiver of the word will suddenly be overwhelmed with the thought of granting your wish, just by hearing you saying the word. One thing remains a fact, which is; you need to mean it. Using of this word signifies politeness, it signifies responsibility and dignity. The ignorant once will say; "I can never beg anyone" this is one of the major reasons people neglected the use of this word, because all they thought they were doing is avoiding begging.
READ ALSO: 5 social blunders people ignore
Who is asking you to beg? What am saying in essence is for you to learn the act of politeness. You don't have to be radical just because you know that it is your right for you to be paid whenever you get to the banking hall (as long as you have an account with the bank), yes it is your right for you to be paid and after all it's your money, but the cashier at the table is there to serve you and in return you just need to be polite. Learn the act of using this word and you will create for yourself a good positive image. Saying Please does not necessarily mean that you are weak. It does not mean that you are seeking an easy way out. It simply means that you are responsible and well mannered. An ignorant man can not beg simply because all he sees is of now and totally blind to what comes next.
3. Sorry (Magic word number 3)
Just a five letter word yet so powerful. Saying sorry doesn't necessarily mean that you are wrong. The ability to say that you are sorry signifies maturity. Peace lovers are always eager to say sorry. Saying sorry will automatically right your wrong as the offended will be suppressed by your apology. This word sends a signal that you are ready for repentance and that you are willing to make a change. As early stated pride is one of the factor that can hinder you from using this word whenever you are wrong. "why must I say sorry?" that is all you kept saying to yourself knowing fully well that you are wrong.
The use of these there words affects not only your day to day activities as it can also affects your home. I once heard a man tell his son; "until you are able to say sorry without a reason, don't think of getting married" the man is just been realistic as that is one of the major cause of divorce around the world today. Also in your working place, always be that polite in all your dealings.
READ ALSO: 7 requirements to get that dream job (candid advice to all Nigerian youths)
The three magical words, really magical indeed. For the married ones reading this, you just have to get yourself acquainted with the use of these words in other to have a strong home free of violence, agony and pain. So many marriages are broken today, just because no one is ready to take the blame. You both want to be right at all times not knowing that someone just have to be the bad guy. Build your empire on this solid foundation. Make it your principle and never depart from it.
Remember; Thank You signifies Gratitude, Please signifies Politeness, and Sorry signifies Maturity. Free yourself from that ego in other to live a honorable life.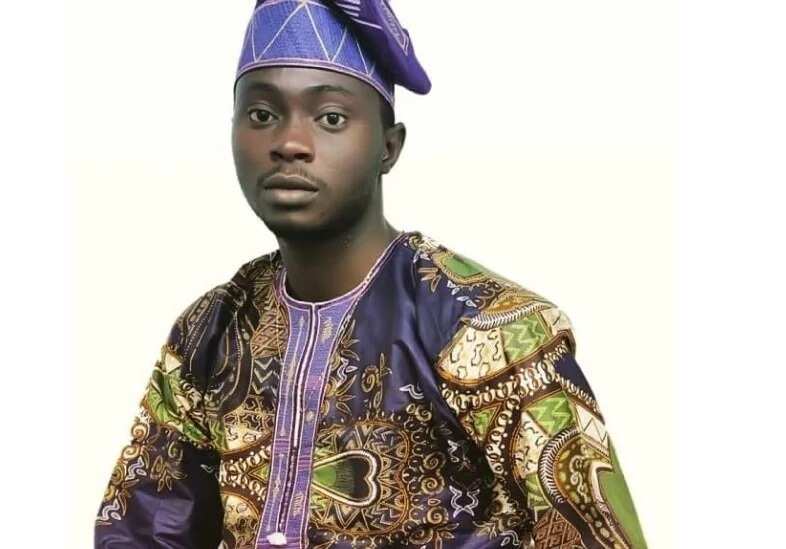 Kelvin Oluseyi Eleta is a professional career consultant and chief founder of HopeDose International.
How can HopeDose be of help? +2347060543620 is always open for calls and SMS and also feel free to reach us on WhatsApp. HopeDose offers services in the following areas; Speaking Engagements, Counselling, professional CV development, career mentoring for high school and undergraduate students, CV editing, and lots more.
For more information about HopeDose International, visit official blog at http://hopedosezone.blogspot.com
The views expressed in this article are the author's own and do not necessarily represent the editorial policy of Legit.ng.
Legit.ng welcomes writers, bloggers, photographers and all sorts of "noise makers" to become a part of our Bloggers network. If you are a seasoned writer or a complete newbie – apply and become Nigeria's next star blogger.
Send us some info about your career, interests and expertise and why you'd like to contribute to the Blogger Network at blogger@corp.legit.ng Also, please send us the link to your blog and three examples of your work.