Editor's note: Michael Ajah, the Legit.ng partner blogger, in this piece, writes about top ten features the smartphones will have in the coming year.
Ajah is a Computer Science student of the University of Port Harcourt. He is the CEO of NaijaTechGuy Inc. He's a researcher, web developer, programmer and ICT expert. Contact Michael via email: luigiajah@gmail.com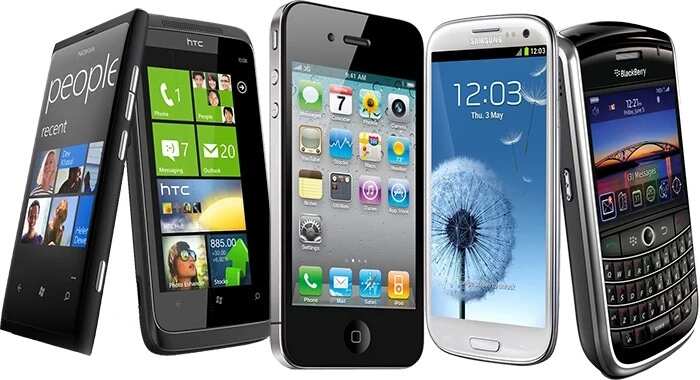 This year was a great year for most smartphone manufacturers. With the current developments in Mobile Technology, I must say that many Smartphone users have a lot to look forward to in 2017.
Devices will be slimmer, faster, and a little more intelligent than you'd like.
Virtual reality is also going to spread to budget smartphones, and there will be improvements in graphics, higher resolution screens, and more storage.
With apps like Android Pay expanding to many countries trust me , you'll be using your smartphone to pay for products and log into websites.
Google's Deep learning could help smartphones detect a user's behavior and considerably improve the mobile experience. Expect to see a renaissance in smartphone designs, and some manufacturers may use wireless audio to replace headphone jacks in more of their devices handsets. USB-C will replace older connectors and charging cables.
Here's a quick round-up of the Top 10 Features Smartphones will have in 2017:
1. New designs
Leaks keep coming up every day on different websites with new smartphone designs. There's a rumour that Apple will be giving a facelift to its 10-year-old iPhone design and also Samsung will be unveiling a foldable smartphone. I'm not certain these will happen, but like every year, expect something new.
This year, two of the hottest trending smartphones like the Moto Z and LG G5, were partly inspired by Google's now defunct modular project (Project Ara) . Some innovations were also unveiled this year. This includes Lenovo's Cplus a foldable prototype smartphone that can also be worn like a watch. LG and Samsung also talked about smartphones with folding displays.
2. Faster processors
Graphics will certainly be smoother, and applications will run much faster on many smartphones released next year . Qualcomm has already announced the Snapdragon 835, which could be installed in some premium Android smartphones from top mobile companies. Some may decide to opt for Mediatek's Helio X30, which has 10 CPU cores (deca-core) , the highest number among mobile processors. That's a lot of processing speed, and mobile devices will move closer to computers in overall performance.
3. Virtual reality
The main point of speeding up mobile devices is to allow them to run virtual reality apps , which demand heavy resources. It'll be possible to plug handsets into Google's DayDream View VR headset to watch movies, play games, or roam in a VR universe.
READ ALSO: How to connect your smartphone to your Smart TV
VR is currently limited to a few handsets like Samsung's Galaxy S7, but it'll come to more high-end and mid-range phones next year. The VR smartphones will also need to have high-resolution displays to deliver a stunning visual experience.
4. Faster LTE
4G LTE speeds will get a serious boost with new modem technologies. Smartphones like the Galaxy S7 and Apple's iPhone 7 can download data over LTE networks at a maximum speed of 600Mbps (bits per second), and upload data at 150Mbps. Download speeds could reach close to 1Gbps with Qualcomm's new Snapdragon X16 modem, which should reach devices in the second half of 2017. Achieving that speed also depends on the network capabilities of the service provider.
5. USB-C
This is the year USB-C will be replacing the old micro-USB 2.0 ports in Android handsets. USB-C is very versatile. Apart from charging, it can also be used to connect mobile devices to high-definition monitors, headphones, flash drives, and external storage devices.
6. Wireless audio
There's a huge chance that majority of smartphones will still have headphone jacks, but like Apple, some may make get the "courage" to remove it. Those handsets will then have to switch to Bluetooth earphones. That means the extra stress of buying and always charging the wireless headsets, but getting rid of the headphone jack could result in thinner and lighter handsets. Some LeEco and Motorola devices have already been released with wireless audio.
7. Faster charging
Smartphones will also charge much faster with USB-C cables, which carry more power to a battery. There's also new technology like Qualcomm's Quick Charge 4, which will help smartphones run for five hours after just five minutes of charging. That technology will reach smartphones next year.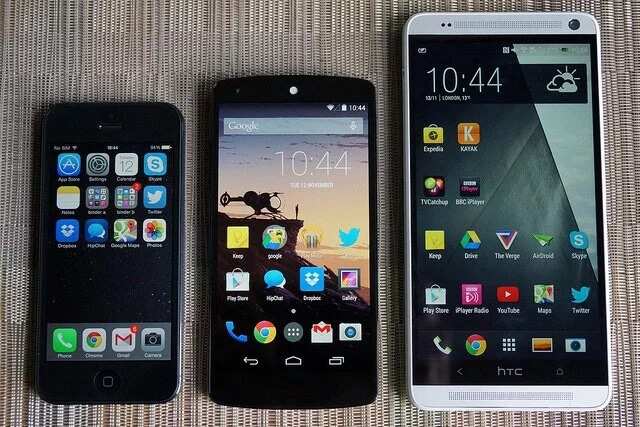 8. Smarter Phones
Lenovo's Phab 2 Pro augmented reality smartphones powered by Google Tango can recognize objects, map out rooms, and present relevant information about objects in sight on a handset's screen. That's a really good example of how smartphones will evolve to enrich the user experience.
Deep-learning techniques in smartphones could also contribute to making smartphones friendlier. For example, a device could learn how hardware is being used by a specific application, and over time, better modulate power usage to improve battery life. Smartphones can already recognize images and speech recognition via online services, but deep-learning enhancements could bring those capabilities offline.
9. Bluetooth 5
Devices could soon get the new Bluetooth 5.0, which will have two times the speed and four times the range of its predecessor, Bluetooth 4.2. A Bluetooth 5 connection could stretch up to 400 meters in a clear line of sight, but with obstructions, a 120-meter range is considered more realistic by analysts. You will be able to use a mobile device to operate a wireless Bluetooth speaker or unlock your a car from a farther distance.
READ ALSO: How to choose the perfect gaming laptop
10. More storage
Having an extra storage on your smartphone never hurts, whether it's to store videos, photos, or games. Currently, internal storage tops out at 256GB and SD storage at 512GB, but SanDisk this year showed a prototype 1TB SD card. The company didn't provide a ship date for the product, but higher-capacity SD cards will be unveiled soon.
The views expressed in this article are the author's own and do not necessarily represent the editorial policy of Legit.ng.
Legit.ng welcomes writers, bloggers, photographers and all sorts of "noise makers" to become a part of our Bloggers network. If you are a seasoned writer or a complete newbie – apply and become Nigeria's next star blogger.
Send us some info about your career, interests and expertise and why you'd like to contribute to the Blogger Network at blogger@corp.legit.ng Also, please send us the link to your blog and three examples of your work.
More details in Legit.ng's step-by-step guide for guest bloggers.