It is sad that many people miss out on an important part of courtship simply because the are in a rush to get married. Dating should be savored and every moment of it enjoyed when you have the time.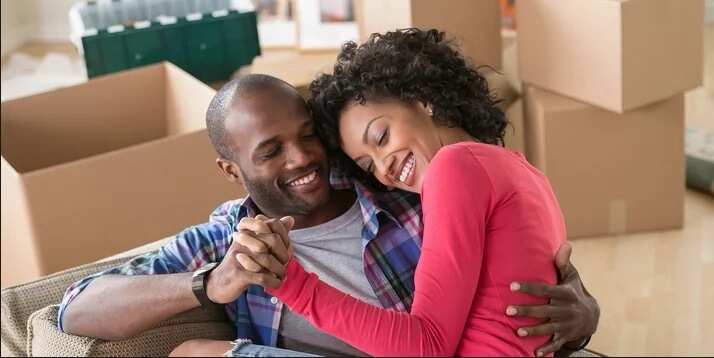 People have different orientations about relationships and the things they should be doing while dating. While some see it as the perfect avenue to satiate their body needs, others see it as the time to learn and plan ahead of the future.
The things you do in your relationship go a long way in determining how long you will last with your partner. If you do not invest in yourselves and have the right values while at it, you may be left wondering what happened after the marriage crashes.
Being in a relationship means you have weighed your options and have settled for the best. Since the first part is settled, we will share with you some of the things you must do with your partner before getting married.
Find some of these things below:
1. Meet the significant family members
Do not be goaded into believing some family members are not important; you should try as much as possible to meet the important people in your partner's life.
Their acceptance of you will help your marriage at the long run. Being stuck with uncooperative in-laws will make your life hell.
Therefore, it is imperative for you to make out time to visit the major people before you start planning a wedding.
READ ALSO: Meet mother and daughter who are both barristers (photos)
2. Start a small business together
Although this is a little tricky, it is advisable for you to start a small business with your partner before getting married.
This will help you know his attitude towards business and the profit made. When you get married you may have a joint account; if you know your partner's attitude to money, you can help him become more prudent.
3. Meet and know their friends
The kind of friends your partner keeps will tell you a lot about his personality. If you keep meeting guys who enjoy hitting the club and drinking, there is a high probability that your partner as cool headed as he appears will party hard too.
This may not be a problem if you enjoy hanging out too. Basically, hanging around his friends will make you him more. You will get information easily and know if you are safe with him.
4. Show the ugly part of you
Many people are always conscious of the things they do in order not to scare their partners away. If you are keen on getting married to your partner, then you should be free.
Let him or her see how messy you can be when you are frustrated and tired. You can deliberately put up a show to see what their reactions will be.
Everything cannot be all green and rosy once you are married. Do not be afraid of fights, they will help you understand your partner the more.
5. Play secret-revealing games
Dating is not entirely about being carnal; you should play games and have fun together. This will help you avoid the problem of boredom in marriage.
Play the game 'truth or dare' together and this will help you deal with secrets in the past. It may be awkward sitting your partner down and asking sensitive questions.
She may become defensive and feel tempted to lie. Asking about the past while playing games will help you, you can go back to your playful mood as soon as you see the reaction of your partner over a particular issue.
READ ALSO: Empress Njamah celebrates birthday with the needy (photos)
6. Learn how to pray together
Without trying to be sentimental, it is important for you and your partner to learn how to function as a unit.
Delve into issues that have to do with spirituality in order to see how strong your partner is. Praying together will save you a great deal as you can intercede on your partner's behalf when things go sour.
Watch the video below to see the things you need to do before settling down:
Source: Legit.ng