- Ex-beauty queen Anna Banner share photo of her aughter and rival, Sandra Okagbue's daughter
- The two daughters from the same father are seen kissing each other
- Banner in an earlier interview says she is done with Flavour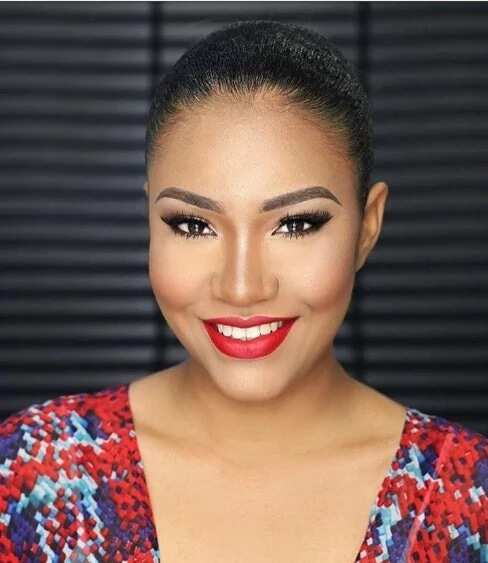 Ex-beauty queen Anna Banner shared a photo of her daughter and that of Sandra Okagbue's daughter on her Instagram.
The two lovely girls were seen kissing each other.
READ ALSO: Anna Banner parades 'cleavage' in new outfit (photos)
She captioned it: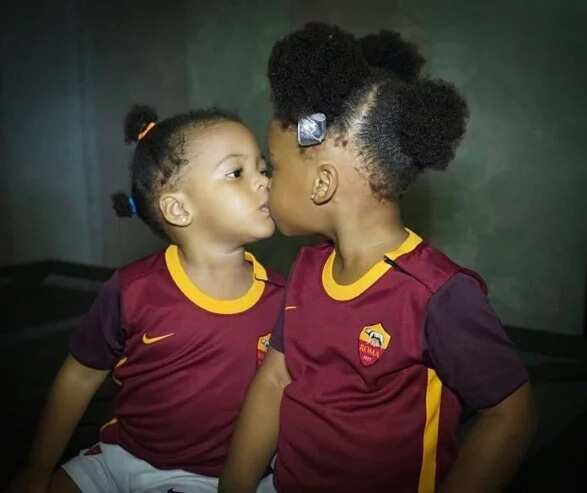 "Beautiful bond❤️️?‍❤️‍?? #sisters #princesssofia ❤️ #princessgabriella"
Tjis can only point to one direction; Flavour has really done a good homework on his homefront which has made a scenario like this to happen.
READ ALSO: Flavour attends baby mama Sandra Okagbue's birthday (photos)
Earlier this year, Anna Banner had said she is no longer interested in the singer after she had a daughter for him. She alleged that the singer cheated on her while they were together. If that is true then she is not a bad in a relationship as she allows her saughter bond with her stepdaughter.