- It appears Flavour is set to become a father for the third time
- His baby mama no 1 Sandra is said to be pregnant
- If this is true, Flavour will be welcoming another child outside wedlock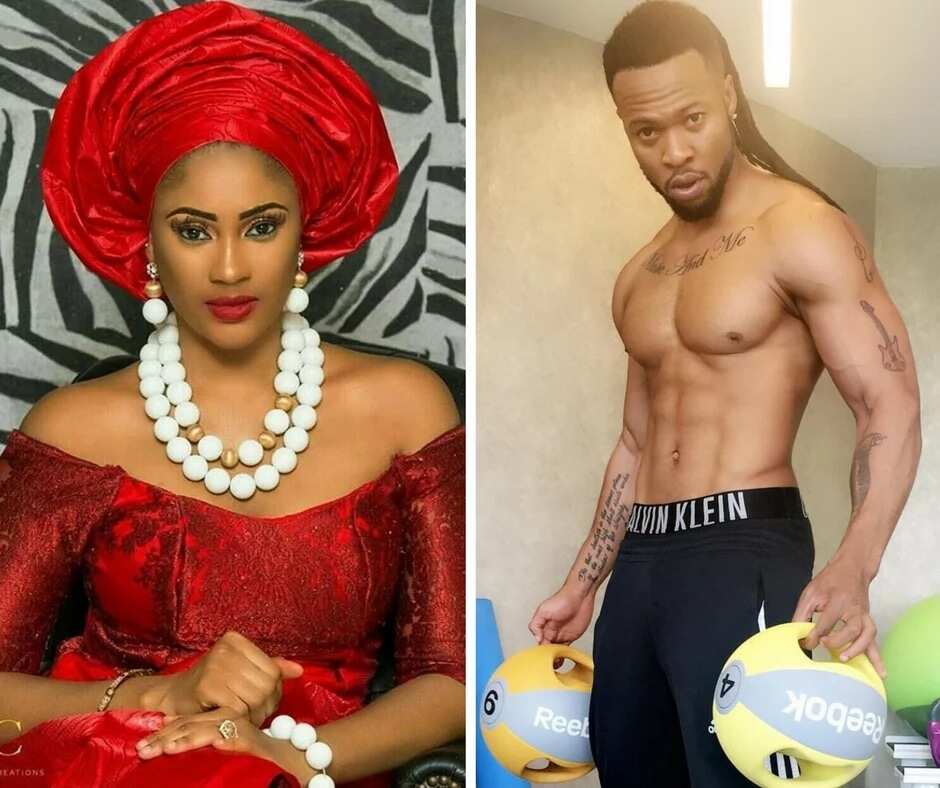 According to various sources, popular musician Flavour and his on and off girlfriend Sandra Okagbue are expecting baby no 2 for Sandra but No 3 for Flavour.
READ ALSO: Flavour Steps Out With First Baby Mama (Photos)
A recent video shows Sandra sporting what looks like a baby bump at a friend's makeup studio. This probably confirms rumors that Sandra is Flavour's wife. Blogger Stella Dimoko Korkus is reporting that Flavour paid her bride price since December 28 last year.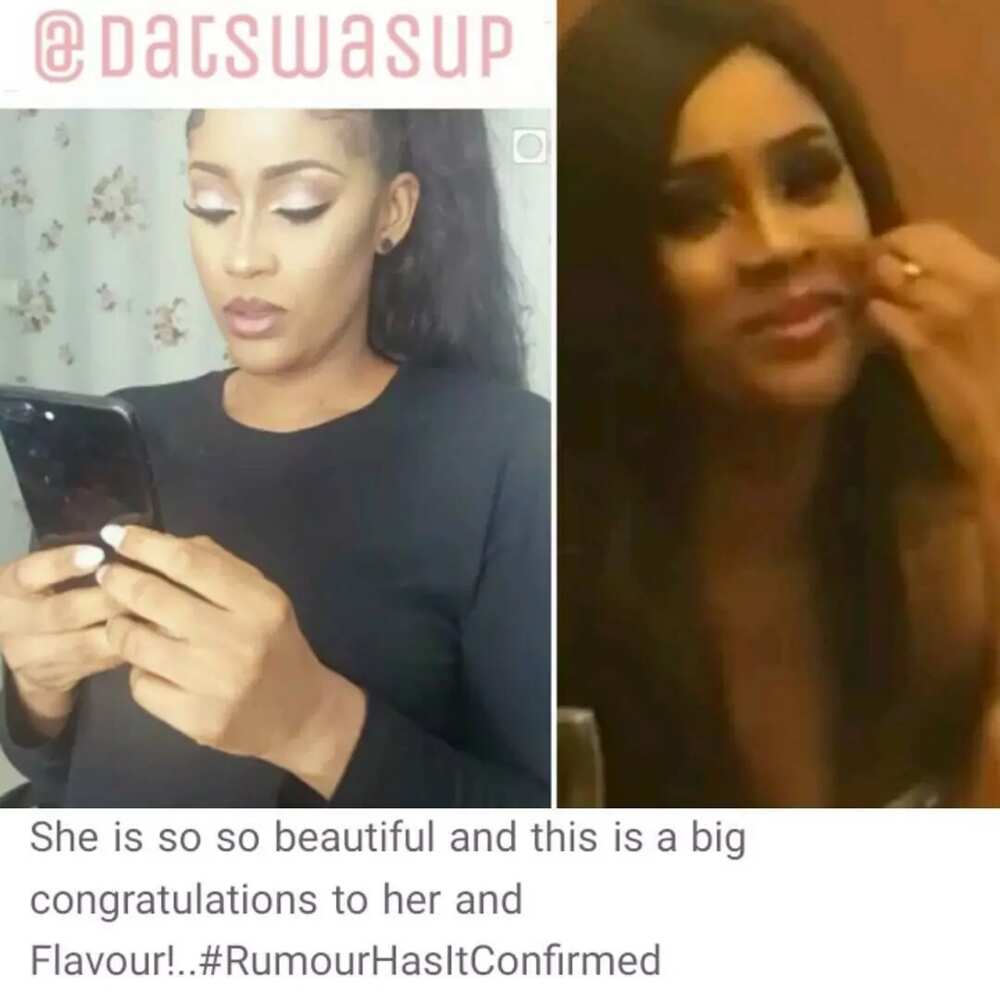 "A dm i just received from an anonymous source claims that Flavour and Sandra are married. He actually paid her bride price last year and has settled some other marital traditional things" which I guess explains the ring on her finger in the other pic."
READ ALSO: How Flavour cheated on me while with him - Anna Banner
Some are wondering where Flavour's other baby mama Anna Banner stands in the whole scenario but it appears Anna has called it quits with the new school highlife singer.