- The total number of inactive bank accounts in Nigeria stand at 30.26 million
- This is despite efforts by banks to retain old customers and attract new ones
- The data is from the Nigerian Inter-Bank Settlement System (NIBSS) Plc
Nigerians may have given up on commercial banks as 30.26 million bank customers have abandoned their bank accounts.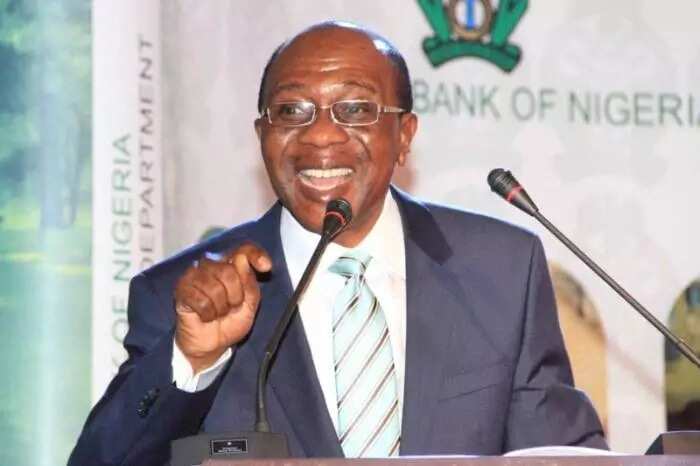 [caption id="attachment_1064632" align="alignnone" width="700"] CBN governor Godwin Emefiele and his team has a lot of job to do[/caption]
This was made known by the latest industry statistics from the Nigerian Inter-Bank Settlement System (NIBSS) Plc, Daily Trust reports.
The accounts, activated by commercial banks for new holders but later abandoned to dormancy by the customers now constitute 32.42 per cent of the total 94.388 million activated bank accounts in the country.
READ ALSO: Commotion as man attacks bank in Ogun state under 'God's instruction'
Consequently, only 64.128 million accounts that represent 68.7 per cent of the total activated accounts domiciled in commercial banks are functional.
NIBSS indicated that a total of 4.13 million accounts have become dormant within from the beginning of 2016 to October, jacking up dormant account base to the current figure from 26.042 million it stood at the end Q4, 2015.
NIBSS further stated that from a figure of 85.018 million accounts in December 2105, total account base in the country has grown by 11.02 per cent as 9.37 million new accounts were activated within the period.
In its breakdown, 30.063 million, 2.896 million and 2.365 million new accounts came on board in Q1, Q2 and Q3 2016 respectively, while in October, the figure maintained the upward momentum by 1.12 per cent as 1.046 million new accounts were recorded in the month alone.
Further analysis data revealed savings accounts as constituting the largest chunk of the total activated bank accounts as it stood at 66.255 million while current accounts are just 25.58 million.
READ ALSO: 4 REVEALING charts that show Nigeria's economy is collapsing under Buhari
Two weeks ago, a survey conducted by the News Agency of Nigeria revealed that many Nigerians now keep their monies at home instead of the banks.
Experts spoken to also bemoaned the new trend that many say is becoming the norm among Nigerians, especially illiterates.