The Independent National Electoral Commission (INEC) has declared Rotimi Akeredolu as the governor-elect in the heated gubernatorial elections in Ondo state as the results trickled into the collation centre.
The Ondo election has been the subject of controversies ranging from Eyitayo Jegede emerging as the candidate of the Peoples Democratic Party (PDP) after a Supreme Court judgment ruled against erstwhile factional candidate of same party, Jimoh Ibrahim.
The PDP called for a postponement of the election although this was rejected by INEC.
Check out Legit.ng's live reports, news updates and pictures from the voting which began On Saturday, November 26 and has been concluded in some parts of the state.
The candidate of the All Progressives Congress (APC), Chief Rotimi Akeredolu took a slight early lead in the unofficial results sent in from Legit.ng correspondents from the situation room in the state.
Read our live coverage below. Remember to always refresh your browser for fresh updates!
01. 10' Prof. Abdul Ganiyu Ambali, INEC's returning officer declared Akeredolu as the winner of the election after satisfying all the requirement and having the highest number of votes.
11.05' APC's Akeredolu has thanked the people of Ondo for voting him as he awaits official confirmation of his victory from INEC.
09.50' Although the official result result of the last local government has not been announced, there is already celebration in the Akeredolu camp as he is poised to emerge governor after winning 14 local governments
09.10' INEC postponed announcement of the remaining one local government till .
The results of 17 local government has been announced as Nigerians await Ilaje local government election result to arrive the INEC office in Alagbaka, Akure.
08.29' Official results from Ese-Odo LGA
Registered Voters: 66,704
Accredited Voters: 25,563
AD- 3,562
APC- 10,700
PDP- 8,701
PDP's Jegede delivered his polling unit while Governor Olusegun Mimko also won his polling unit
08.10' Official results from Akure
Registered  Voter: 261, 281
Accredited  Voters: 69, 916
AD -12, 270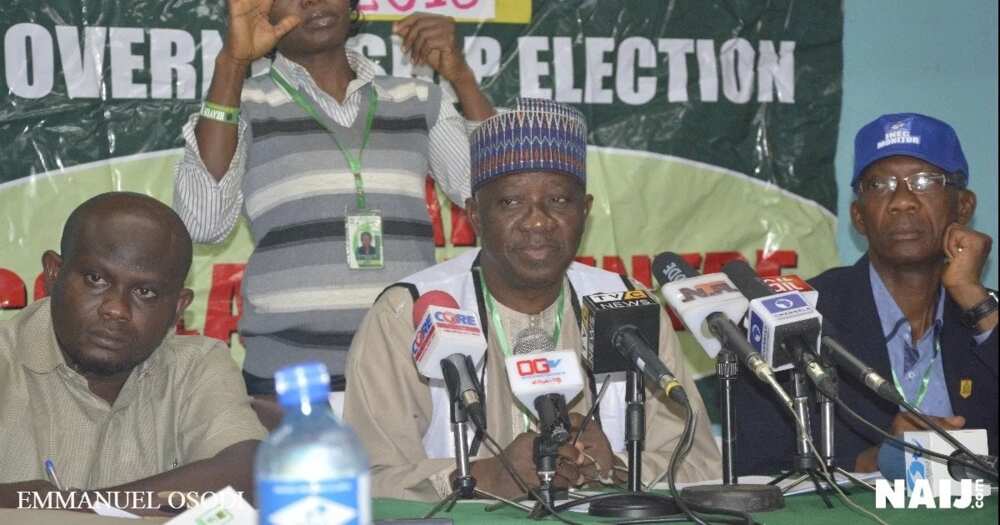 APC- 25, 797
PDP- 25, 005
08.01' The official results from Odigbo LGA
AD- 8187
PDP- 17581
APC- 8668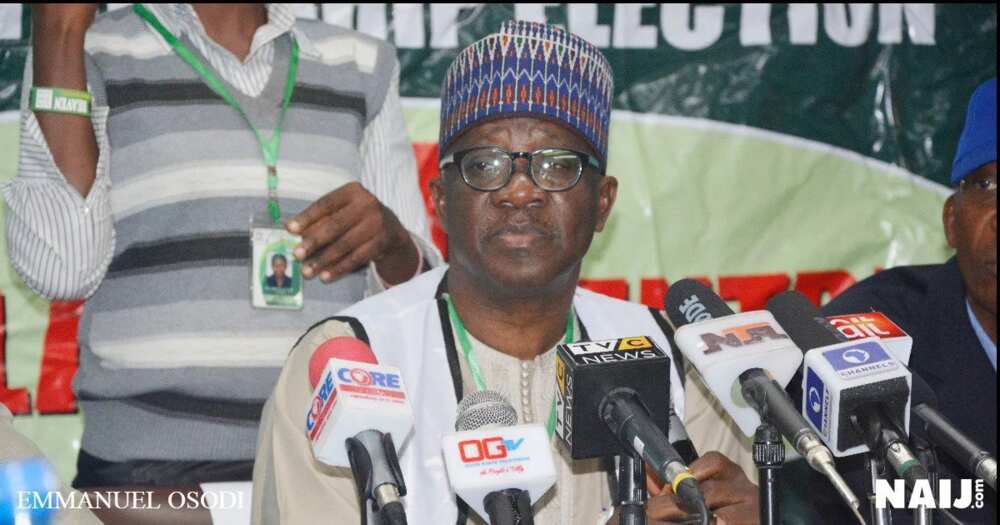 07.58' Official results from Owo LGA
AD- 2469
APC- 32988
PDP- 4241
Results from Okitipupa LGA put the APC ahead
AD- 16294
APC- 14930
PDP- 8031
The APC also wins Akoko South East
AD- 2270
APC- 6384
PDP- 4239
The official results from Akoko south west LGA
AD- 9359
APC- 19892
PDP- 7691
07.55' Official results from Akure North LGA
AD- 4123
PDP- 6498
APC- 10710
Akoko South LGA
AD- 2270
APC- 4239
PDP- 6384
07.50' Official results from Ose LGA
AD- 4272
APC- 13454
PDP- ‎ 6520
Total votes cast- 25034
Rejected votes- 1376
Total- 26410
07.41' Official results from Ondo west LGA
AD-  7154
APC- 10672
PDP-  17382
Total valid votes- 37,054
Rejected votes- 2448
Total votes- 39502
07.32' Official results from Irele LGA
AD- 6710
APC- 11,113
PDP- 5907
07.31' Official results from Ore LGA
AD- 4629
APC- 10958
PDP- 6748
07.30' Official results from Ifedore LGA:
AD- 4629
APC- 10958
PDP- 6747
Total votes- 23347
Rejected votes- ‎1087
Total votes- 24434
07.40' Official results from Akoko North East LGA indicates that the APC won with a landslide
Registered votes- 72911
Accredited votes- 31129
APC - 13645
PDP‎- 6496
Total votes- 29638
Rejected - 1462
Total votes- 31100
07.30' Official results fromIle Olugi Local govt
 Registered voters- 66090
Accredited voters- 26281
AD- 4525
APC- 10681
PDP- 8306
Valid votes- 24545
Rejected votes- 1601
Total votes - 26146
07. 00' The APC trails the PDP in Ondo West according to the official results from INEC
Ondo West:
Total number of registered voters- 45050
Total number of votes cast- 15989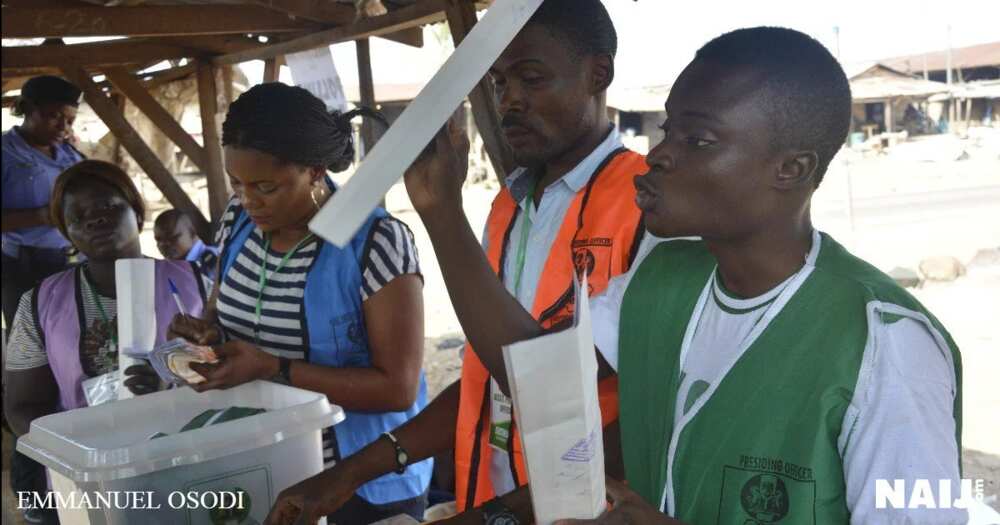 AD- 2742
APC- 4253
PDP- 7317
Total valid votes- 15030
Rejected votes- 941
Total votes cast- 15971