- Hunters in Adamawa have helped some women and children to flee Boko Haram camps inside the dreaded Sambisa forest
- The women and children, eight in all, have been taken to security operatives in Adamawa state capital, Yola for report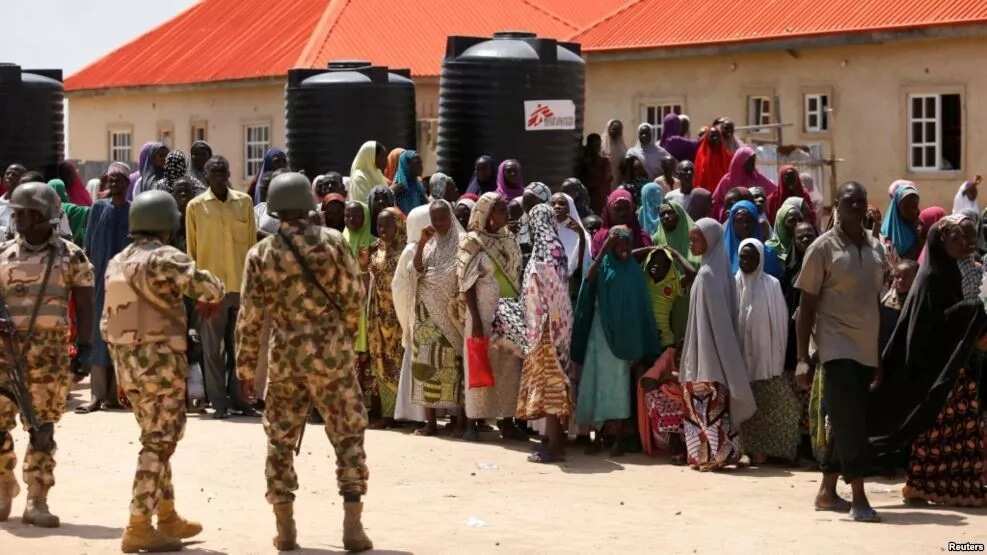 Some brave local hunters have rescued five women and three children from the captivity of Boko Haram inside the feared Sambisa forest.
READ ALSO: House of Reps set to investigate DSS over "illegal activities"
Premium Times reports that Garba Tarfa, the chief security officer of the local hunters in Adamawa state, said the hostages were rescued last week.
"Our men rescued them last week as they were fleeing the fierce battle between soldiers and Boko Haram insurgents in Sambisa," Tarfa said. "So we are now taking the five women and three children to concerned authorities for proper rehabilitation. They told horrible stories of Sambisa."
The rescue of the eight hostages came barely a week after another group of 14, made up of women and girls, were rescued by local vigilantes during a fierce battle between the insurgents and Nigerian troops.
READ ALSO: Soldiers take OVER Lagos, many wounded as transport workers clash
Premium Times said it confirmed from locals resident in Madagali, an Adamawa Local Government close to Borno State, that the rescued women and children were helped out by hunters to flee the insurgents' camps.
Othman Abubakar, the police spokesman in Adamawa also confirmed the rescue.
"Yes we heard about the rescue by the hunters, but I am yet to get the details," Premium Times quoted him as saying.
Recall that 21 Chibok girls were released by Boko Haram after successful negotiations with the federal government.
Although the details of the deal that led to the girls' release have been plagued by controversy, there is hope that more of the school girls famously captured from Borno state secondary school would be released soon.