- Chief Olusola Oke of AD has received a huge boost to his governorship ambition as scores of  PDP, SDP and AA members, have joined his party
- Oke urges Ondo indigenes to vote for him and his running mate, Ganny Dauda, on Saturday, November 26
- He says INEC REC Segun Agbaje has assured that the people's wish would prevail in Ondo
Scores of members of the Peoples Democratic Party (PDP), Social Democratic Party (SDP) and Action Alliance (AA) on Tuesday, November 22, joined the Alliance for Democracy (AD) in Ondo state, barely three days to the Ondo governorship election.
According to the defectors, their decision to join the AD is based on their conviction that only the party can rescue Ondo from its hopeless state, The Nation reports.
On hand to receive the defectors at his campaign grand finale at the Democracy Park, Akure, the state capital, AD governorship candidate Olusola Oke, urged the defectors and other supporters to come out to vote for him and his running mate, Ganny Dauda, on Saturday, November 26.
READ ALSO: South-west leaders sponsoring another candidate - Akeredolu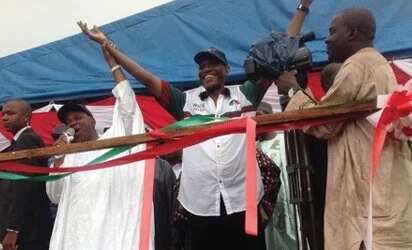 He warned against any attempt to manipulate the poll, adding that the Resident Electoral Commissioner, Segun Agbaje, had assured that the people's wish would prevail.
He said: "We've come to repair. We've also come to prevent further destruction of the good legacies of our former leaders.
"There are electric poles but no light. There are boreholes but no water. There are graduates but no jobs. This is unacceptable. It is on this note that that AD has come to restore the glory of the state.
"Our economy will be revived. AD government will eradicate poverty. We shall build on what Papa Adekunle Ajasin, Chief Adebayo Adefarati and Dr. Olusegun Agagu built. Our mission is to create wealth and generate employment."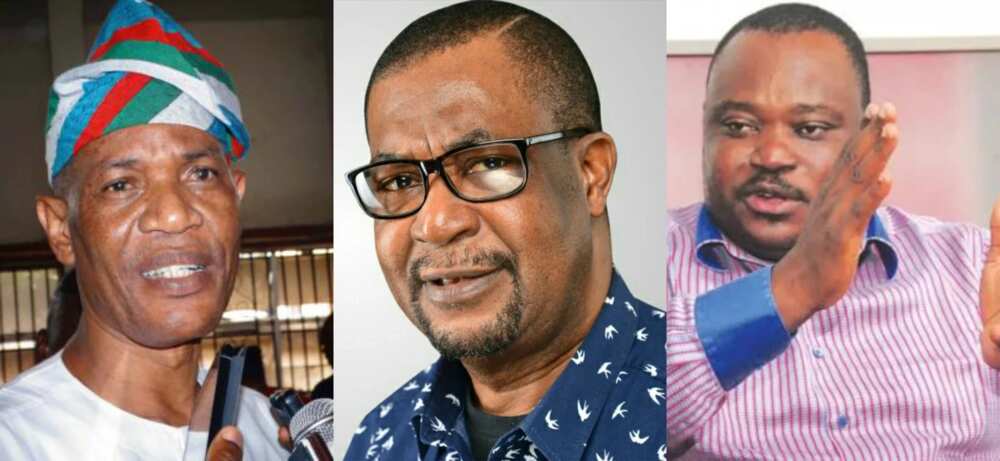 Led by its national secretary Kenneth Eze, the AA announced the collapse of the party's structure in the state into the AD.
The party's candidate, Yinka Orokoto, also declared that he had stepped down for the AD candidate Olusola Oke.
READ ALSO: Tinubu is hale and hearty - Afikuyomi
On the other hand, the PDP defectors were led by a two-term member of the House of Assembly, Akindele Adeniyi.
The former PDP members said the party had collapsed in the state, saying the only option for them was the AD.
Reacting after, Joseph Avazi, the AD national chairman, called on people to vote for Oke.
Avazi said the AD government would serve the state, adding that only the party could ensure the desired change.
Mrs Folasade Ojo, the iyaloja-general of Ondo state, also urged her members to vote for Oke. She said traders would benefit more under Oke, who she described as transparent and humble.
Meanwhile, Olusola Oke Campaign Organisation, has raised the alarm over plot by the All Progressives Congress(APC) to arrest its candidate over phantom gun-running allegation.
The party insisted that the allegation raised by the APC that Oke was arrested by men of the Nigeria Army for alleged gun-running when nothing of such had happened, indicated that the party was nursing a sinister motive to instigate such.