Editor's note: Eleta Oluseyi Kelvin, the Legit.ng partner blogger, gives 7 requirements how to get the job of your dream.
Kelvin is the principal founder of HopeDose International a platform that specialises in real life coaching and career development.
More details in Legit.ng's step-by-step guide for guest bloggers.
Job hunting can be so overwhelming and also frustrating. But if you are able to follow these seven basic steps I can guarantee you that the job you seek will definitely come.  Knowing what to do and doing it at the right time is what I called self-discipline. And also the  ability to get what you want, when you want it is what I called living a fulfilled life without stress or anxiety to succeed. Let's go to today's business which is; seven basic requirements to get that dream job of yours.
Of course, before dreaming of getting a good job you must at least have a degree or a relevant qualifying certificate, to begin with. There is no one out there that is willing to work with an illiterate or offer a position In their organisation to someone who is under-qualified.
What are the seven requirements?
1. Have a job killer CV
Most graduates out there don't really know what most human resources managers are really looking out for in a CV (curriculum vitae). A CV is meant to sell you to your potential employer. Your CV will go to places you won't even get to physically before getting that job you need. A smart applicant will have different CV for different categories of the job. One of the mistakes most applicants make is using the same CV format for all job openings, which is very wrong. As a smart applicant whenever you find a job opening, you are to tune your CV in the direction of that particular job. Do a background check on the organisation you are aspiring to work with, know much about their mission, vision, and organisational goals.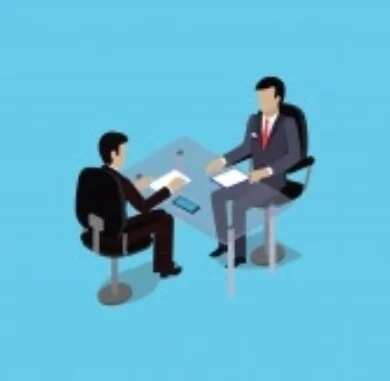 Use all this to your advantage and prepare that killer CV you need. Like I do say when I was in school; "the answer to a comprehension essay is inside that comprehension." You just need to understand it and you will never struggle coming up with the right answer. Having this understanding gave me success throughout my school days. What any organisation is looking for is right there on their website. Don't be too in haste while applying for a job. Take your time to do a thorough research and prepare that job killer CV.
2. Stay informed
As the saying goes that without adequate information, we are all deformed. Most graduates will always say there is no job. I totally disagreed with this philosophy as I believe that jobs are everywhere. You are a graduate with a good degree, but you hardly know your way around the internet. Well am sorry to say, but you might end up not getting that job you desired. Always be in constant check off things happening around you. Don't wait for you to be told, rather chose to be the one to tell other. Having a good CV is just the first step but if you have the best CV in the world without applying for any job, how can you get any? Stay glued to information around you and you will be amazed how speedily those jobs will start coming.
READ ALSO: 10 top secrets to a successful life
3. Overcome fear of rejection
One thing you can never do without facing as you begin hunting for jobs is rejection. Organisations will question your capability, they will look down on you. Some human resources managers will even label you unqualified. These factors are some of the major reasons most graduates will choose not to even apply for any job openings at all. That thought of been rejected will automatically make them want to quit without a fight. Yes, you have a good CV (one of the best at that) and you are well informed when it comes to vacancy ads. But the things is whenever you come across all these vacancies, all you think about is; what if you don't get the job, what if applicants who are more qualified than you applied for that same position. All these are what I called an excuse for success.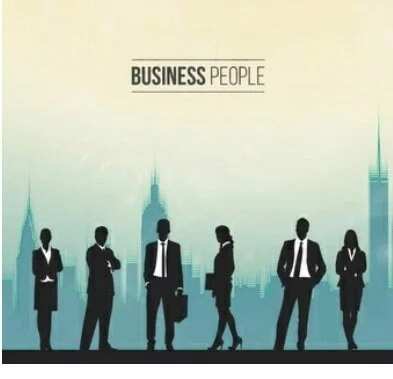 All you are doing is giving yourself Excuses not to go after that job because you are scared of rejection. The truth is that you must face rejection at some point while hunting for a job. Overcome this fear and apply for that job without hesitation and also with the mindset that you are the best that the organisation can ever get to hire. If you don't believe in yourself, how can others believe in you? Without a mindset of limitation, go after that job.
4. Rehearse before been interviewed
Most applicants considered this to be irrelevant. As a smart applicant, you are expected to know more than half of what you have on your CV. When you are been asked a particular question and you are able to respond in such a way that the answer you gave was in agreement with what's on your CV, then it is believed that you are truly selling what you have. But in a situation whereby you are always giving a contradicting answer, you will definitely create room for the Human Resources Managers to start doubting your capability.
You will appear to be fake and labelled to be a fraud. You are also in obligation to know little but much about the organisation you are aspiring to work for. Do a background check and don't be caught off guard. Lastly on this, is for you to take note of news concerning your field of application as it can be a relevant advantage to show that you are current and up to date.
5. Know the basic interview ethics
After a successful application, there is the need to rejuvenate yourself by properly been a master of some interview ethics.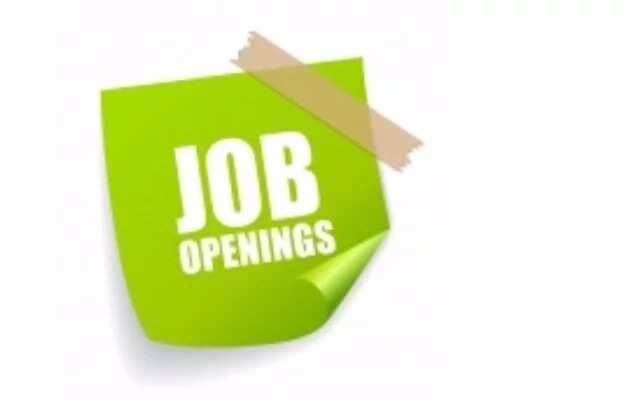 How can this be done?
The Human Resources Managers are looking for just three things. Which are;
These are very important points to take note of and be well certified in each case.
Composure is how you present yourself in public. Is how people judge you physically without even hearing a word from you as you are been assessed. These  nonverbal  assessment includes; knocking the door before coming inside the interview hall, opening the door, salutation, how you respond to questions, your sitting posture, and your dressing and colour choice.
READ ALSO: Why there is no such thing as easy money
As a  professional that you are, you are expected to knock the door just twice without hitting it too hard or causing the unnecessary disturbance.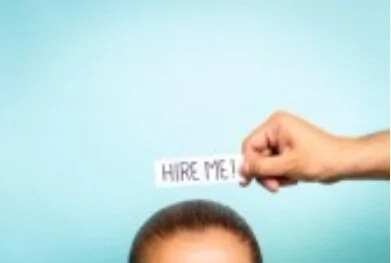 The opening of the door also required that you should open the door with your right hand, and lock it behind you using your left hand. Don't sit as if you are in your own sitting room as it will totally come in disagreement with our sense of humility. You are to sit upright and also maintain a good eye contact throughout any interaction process. Your dressing speaks a lot about you.
Like the saying goes that the way you are dressed is the way you will be addressed. Dress moderately and also chose your colour combinations wisely.
The intellectual capability is the way you respond to each question. Also, know the right word to say and avoid giving a straight forward answer as to avoid implicating yourself at the long run.
6. Don't appeal to the mercy of your employer
It will be a thing of disgrace and shame for you to go for a job interview and start pleading for you to be employed. If eventually you were employed on that ground, you will be pushed around continuously by the management because they are aware of how desperately you need the job.
READ ALSO: How Buhari can save Nigeria: 7 ways out of recession
Don't be too desperate and don't be predictable. Yes, you need the job and that is why you applied in the first place. But let your employer be aware that you need the job basically for professional development. Always avoid bringing in your personal life or family problems. Refuse to talk about all these and strictly be professional in all your dealings.
7. It's OK to seek help
After a successful application procedure, you are at liberty to seek for help from those that are already in the system or from appropriate individuals. Tell them why you intended to join the company and make them reason from your own point of view. It is of a great advantage if you are able to carry out this particular step before going for an interview as it will psychologically increase your sense of belonging and will aid you to perform better. Seek for help or assistance but don't beg for mercy or for the employer to have pity on you.
Apply these 7 basics and get set for a career transformation.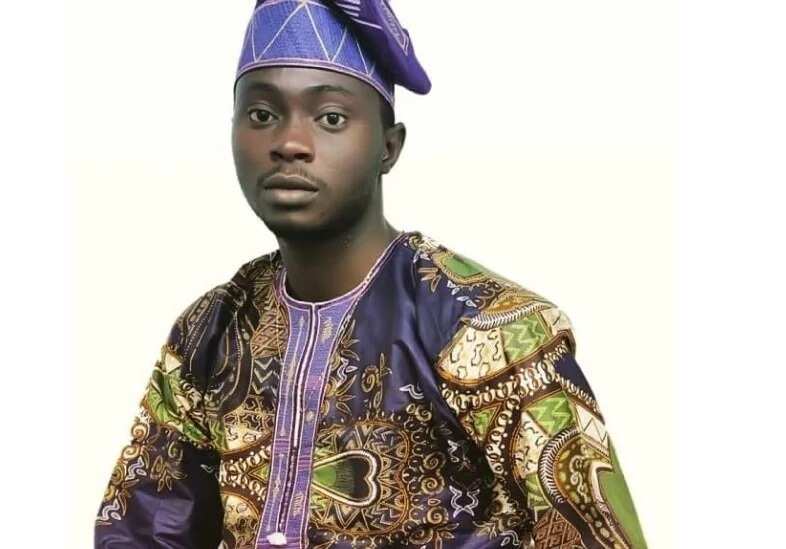 I hope this article helped you as intended. A brief recap of who Eleta Oluseyi Kelvin is. He is the principal founder of HopeDose International a platform that specialises in real life coaching and career development. His official blog http://hopedosezone.blogspot.com offers lots of interesting articles for interpersonal development and career advancement. You can also reach him on 07060543620 for bookings and reservations.
The views expressed in this article are the author's own and do not necessarily represent the editorial policy of Legit.ng.
Legit.ng welcomes writers, bloggers, photographers and all sorts of "noise makers" to become a part of our Bloggers network. If you are a seasoned writer or a complete newbie – apply and become Nigeria's next star blogger.
Send us some info about your career, interests and expertise and why you'd like to contribute to the Blogger Network at blogger@corp.legit.ng Also, please send us the link to your blog and three examples of your work.