In this social media ere where fans have direct access to celebrities, anything can be said to gain the attention of favourite stars. Some go as far as doing ridiculous things to get noticed by stars and no one can really be blamed except the celeb and their fine self.
Michael Collins Ajereh popularly known as Don Jazzy is a Nigerian record producer and the founder of the Mavin records dynasty. he was born in 1982 and began his music career back in 2000 when he moved to London. He was partnered with koko master Dbanj and together they made music that took over the entertainment scene in Nigeria. Don Jazzy is famous for interacting with his fans on social media and many times women pour out their love for the talented producer.
READ ALSO: You didn't see this coming: Donjazzy signs Iyanya
A fan od Don Jazzy posted on social media a picture of her crush, Don jazzy. As if harrasing him on social wasn't enough, she went on to curse him and confessed that she murdered a girl for the sake of Don Jazzy.
She said: " Happy sunday to y'all @donjazzy only love, i will not get married if he didn't marry me, crushing on my African prince, i love you with all my heart. if you you didn't marry me no girls will marry you in Jesus name (amen)."
"Because of donjazzy I killed one girl in wuse market, please be warned, i can come and meet you in UK ooo....bera don't test me."
What this woman did for the sake of Don Jazzy attention tops the crazy list. Read her post below.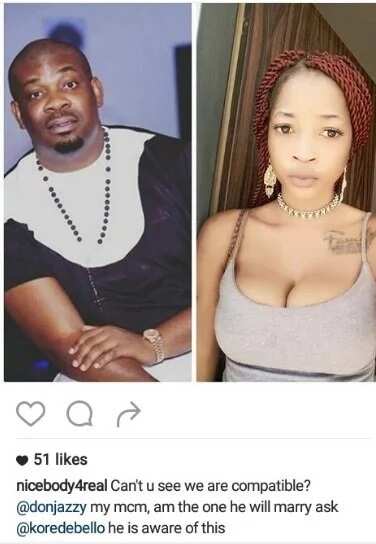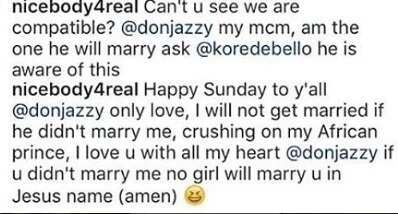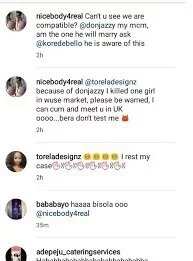 READ ALSO: If you see house Don Jazzy bought in LA you go fear fear! (photos)