- A suicide bomber has been gunned down by vigilant Nigerian security operatives in Maiduguri, Borno state
- The  suicide bomber attempted to penetrate a Transit Camp of Internally Displaced People (IDPs) along Muna Garage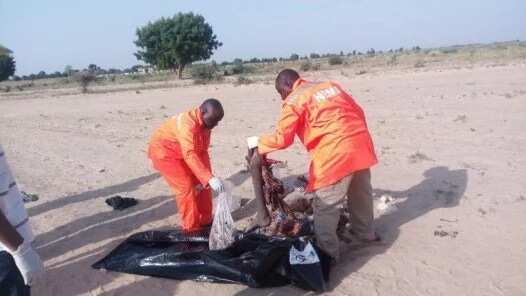 A suicide bomber has been gunned down by vigilant Nigerian security operatives in Maiduguri, Borno state.
According to PR Nigeria, the  suicide bomber attempted to penetrate a Transit Camp of Internally Displaced People (IDPs) along Muna Garage.
READ ALSO: Stop killing Shiites, U.S tells President Buhari
"While suspecting the ulterior motive of the suicide bomber with his strange behaviour, the security operatives attempted to accustom him.
"But in his attempt to detonate the explosive device, he was gunned down by the official"
IDP camps have recently become prime targets of the Boko Haram in suicide attacks. Many of such attacks have failed and the suicide bombers killed.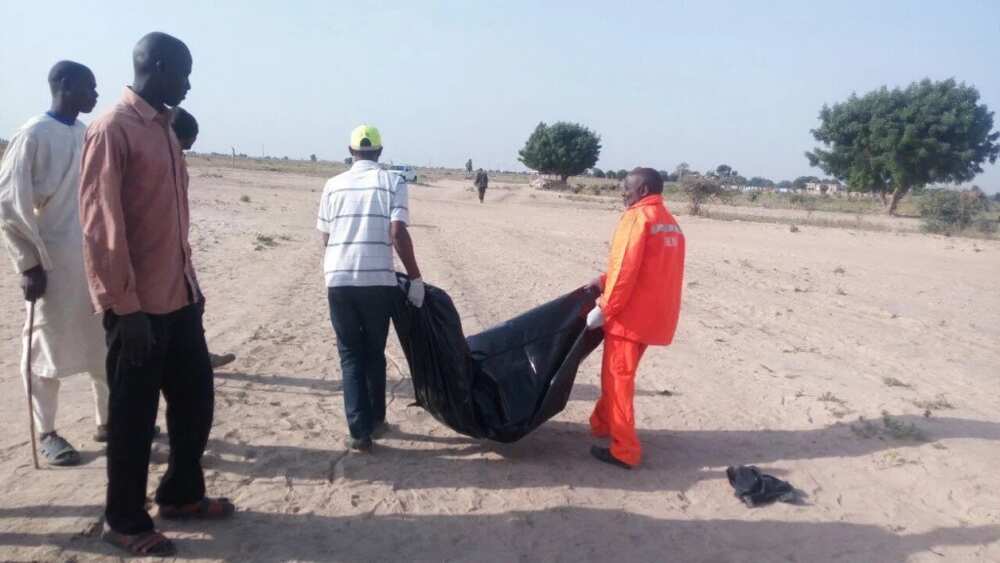 Spokesperson of National Emergency Management Agency, NEMA, in the North-East, Ibrahim Abdulkadir, confirmed that the mangled body of the suicide bomber had been evacuated.
At least 35 persons were yesterday killed in renew attacks on four villages in Maradun Local Government Area of Zamfara state. In the same vein, gunmen abducted about 40 traders after killing two policemen and four civilians in Mai Kansa village in Maru Local Government Area of Zamfara