- Nollywood actor Kenneth Okonkwo life is in danger for defending Nnamdi Kanu in court
- Peter Chuks and Temple Ticlips have threatened the actor for involving himself in Biafra and Nnamdi Kanu's case
- They call him Hausa slave and questioned why he took his wife abroad to deliver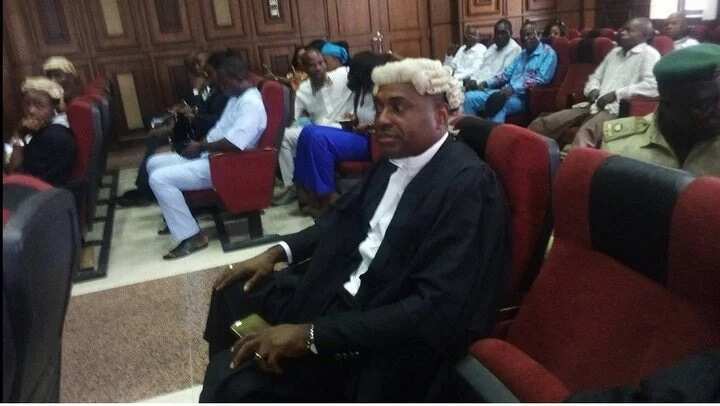 Nollywood actor Kenneth Okonkwo is not having the best of time now especially from is Igbo brothers who sees him as a traitor.
The Living In Bondage actor has being in the eyes of the storm for getting involved in the Nnamdi Kanu case with the federal government.
A Facebook user simply known as Peter Chuks On Sunday November 13, 2016 took to his FB timeline to issue a threat to the renowned thespian. He wrote: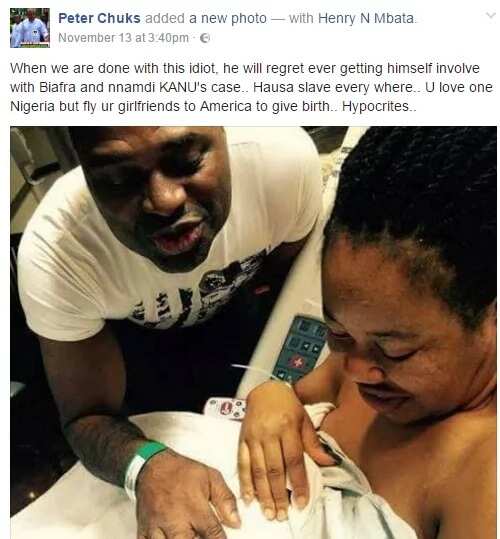 "When we are done with this idiot, he will regret ever getting himself involve with Biafra and Nnamdi KANU's case.. Hausa slave everywhere.. U love one Nigeria but fly ur girlfriends to America to give birth.. Hypocrites."
READ ALSO: Kenneth Okonkwo spotted in court with Nnamdi Kanu
Also on November 13, another Facebook user Temple Ticlips also accused the actor of being a traitor. He posted that:
"When a traitors like Kenneth Okonkwo says i believe in 1 Nigeria, just ask him why did he flee his wife to America just to give birth to his first issue since 15yrs of marriage ??? Hypocrisy of the highest order. 1Nigeria my foot, no body is a Nigerian. Ok maybe he was sent by Rotimi Amaechi (Odogwu mba mmiri), Biafra is bringing out every traitor from it hole"
Meanwhile, the actor has reacted to the story going around about his involvement with Kanu's case. In a press release he noted that:
"My attention has been drawn to some write ups insinuating that I am one of the Defence Counsel of Nnamdi Kanu of the IPOB fame. I state categorically that I am not one of the Defence Counsel. "I had a different matter at the same court where he was arraigned and we met at the Court by chance. Everybody recognized my presence and in my usual fashion, I greeted everyone."
Okonkwo is the lead actor of the Nollywood landmark movie Living In Bondage. He later went on to study law, a profession which runs in his family as two of his sisters are also lawyers.