While Nigerians are yet to recover from the alleged lesbian tapes of former Miss Anambra, Chidinma Okeke, another shocking photo of a pastor allegedly bunking another man has surfaced.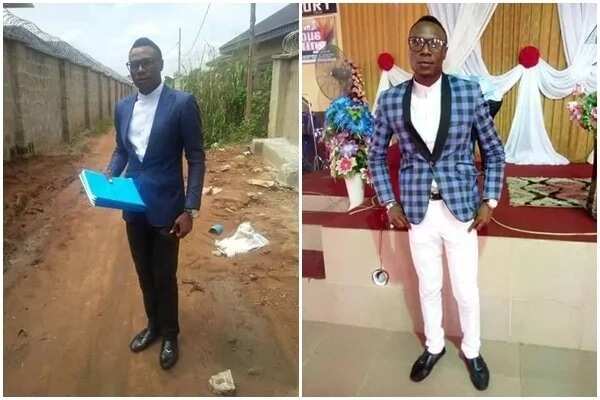 The pastor in question is identified as Minister Collins Gideon, a student of Otefe Polytechnic, according to Sapele Olofofo Unugbragada.
READ ALSO: RCCG pastor's son stabbed to death in Canada
Pastor Gideon, according to reports was on Friday, November 11, caught banging a fellow man in Delta state and was made to pose with his lover for a picture.
The discovery has come as a surprise to many as the pastor is said to be a fire brand minister of the gospel who calls down the glory of God anytime he stands and sings.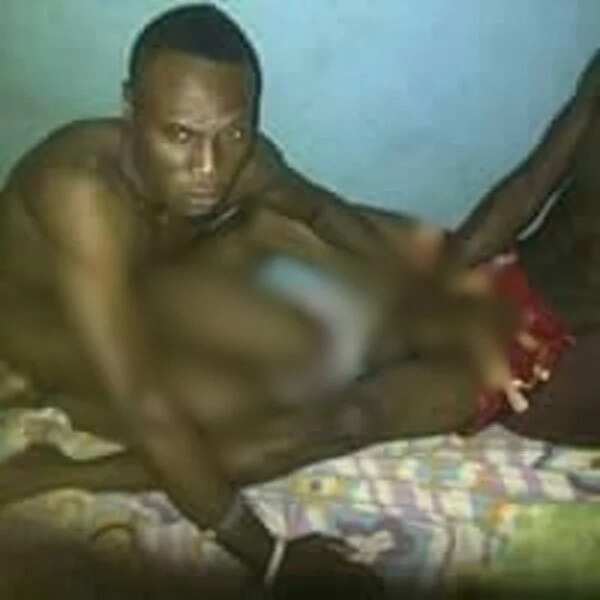 It seems this is a season of sex tapes o, from a beauty queen doing a woman, to a pastor banging a man. Na wa o.
READ ALSO: 7 sons of Nigerian pastors that are too hot to handle (photos)
Meanwhile, miss Chidinma Okeke, the immediate past winner of the Miss Anambra beauty pageant, has opened up on the controversies surrounding her sex tape that has gone viral as well as those involved in the whole drama.
In an interview with The Nation, the 20-year-old lady explained how she was lured into producing the sex tape and was blackmailed with the video, hence her reduction to a life of near 'slavery' in the hands of the organisers of the pageant.