Editor's note: Promise Excel, the Legit.ng partner blogger, in this piece explains why it is very important to have online skills to earn money nowdays.
Excel is a blogger and writer at maverickexcel.com.
More details in Legit.ng's step-by-step guide for guest bloggers.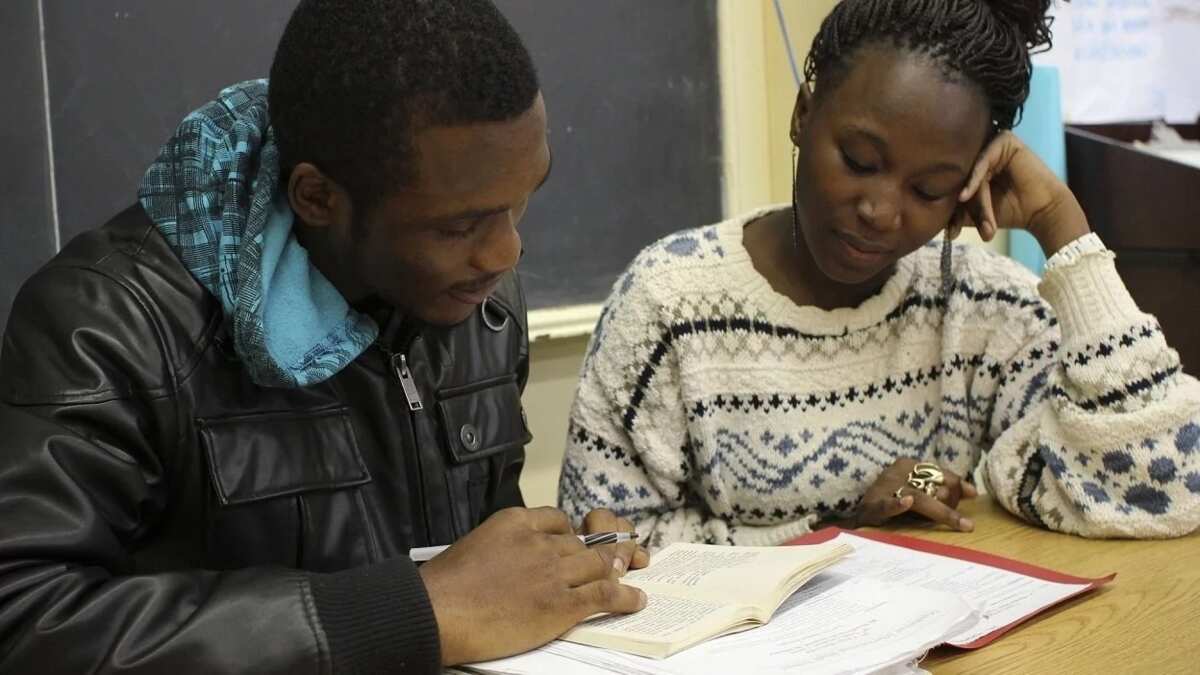 In an age where almost everything is done online, acquiring an online skill is a necessity to stay relevant in the marketplace.
According to Internet Live Stats, there are over 86.2 million internet users in Nigeria. And this number keeps increasing every day. That's to say, there are over 86 million potential customers in Nigeria willing to pay you for what you know or can do.
Whether you're a small business owner, an entrepreneur, a student or an employee, having online skills can provide you with more advantages than the average Joe. With this skill, you can effectively build and market a successful online business anywhere in the world.
What do I mean by an "online skill". Online skills are internet-based skills that you mostly perform with a computer and internet connection. Most of these skills learned are used online.
READ ALSO: 9 things you should NEVER share on social media, No 5 will surprise you
As a student, while you're chasing one degree or the other, one boy, right this very moment is building the next App that will make your credentials more obsolete.
It is not enough to just go to school or learn a vocation. Make sure you learn one or two online skills that will make you relevant in the marketplace.
How much do you know how to use the social media? It is no more a place to chat and keep in touch with friends. Most big businesses and brands are built and operated online.
Irrespective of the course you studied in school, get to know how things are done online. Have you heard of social media marketing? What about copywriting? I bet you've not. Most of the grammar rules you learnt in school are not applicable online.
Gone are the days when being a doctor, lawyer or an engineer was the real deal but today the internet has produced even more skills and professions.
Companies and large cooperation are now in search of  people with relevant online skills to market their products and services to a larger audience.
A lot of people think that things are complicated and difficult to learn online, hence, they'd rather stick with the good old ways. This is not always the case as there are really simple online skills to learn that will make you a decent monthly or weekly income.
READ ALSO: How to stop illegal pasting of posters in Lagos
And most of the times, these skills are available to learn for free. Learning an online skill for free means that you'd be spending so much time and probably making lots of mistakes to learn a simple skill. However, you'd save time and avoid many mistakes when you learn these skills from people who are masters in the game.
5 Most wanted online skills to learn today according to Forbes.com:
1. Web Development
2. Search Engine Optimization (SEO)
3. Graphic design
4. Copywriting
5. Social Media Marketing
How to market your skills
The best place to market your skills is on social media. Tell your friends about it. Include it in your bio. Let people know what you do.
Let every post, pictures and videos you share online reflect your skills and passion. Another way is to start a blog to share your knowledge while attracting clients that will pay you for your skills.
In addition to that, join the discussions on forums like nairaland to talk about your interest and skills while you're looking for opportunities to sell your skill to a potential client.
Make business cards and give to people you meet in hotels, restaurants or any social gathering.
You have no excuse to be broke because the internet has made the world a global village where people can buy or sell right from the comfort of their homes.
Make yourself available online because there's so much money to be made online. Everyday millions of Nigerians come online searching for how to solve one problem or the other. And it is only those with solutions who can take a share in that money.
Would you rather be the solution or the problem?
Don't sit at home blaming the government and your rich uncles for hating you. Take responsibilities for your life and build an empire from your knowledge and skills.
Promise Excel is a blogger and writer at maverickexcel.com where he mentors, inspires, supports and empowers young people to pursue entrepreneurship and build successful businesses online. He also contributes to Bella Naija, Enterprise Boom, Ogbongeblog etc. You can download his FREE eBook here: The Ultimate Guide To Building A Profitable Blog In 30 Days. Meet him on Facebook too.
Legit.ng welcomes writers, bloggers, photographers and all sorts of "noise makers" to become a part of our Bloggers network. If you are a seasoned writer or a complete newbie – apply and become Nigeria's next star blogger.
Send us some info about your career, interests and expertise and why you'd like to contribute to the Blogger Network at blogger@corp.legit.ng Also, please send us the link to your blog and three examples of your work.
More details in Legit.ng's step-by-step guide for guest bloggers.